I mentioned a couple of posts ago, that I had gotten some new yarn and started a project with it already. This is the project: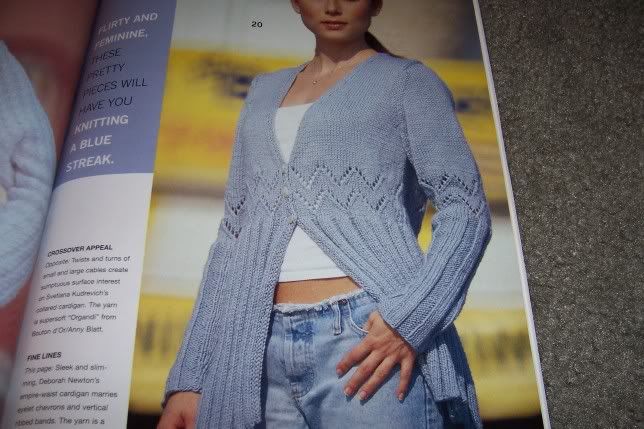 I bought
Misti Cotton
to use wih the cardi (Vogue Knitting Spring/Summer 2004), and started it immediately. The cotton is SO nice to work with, and since it's on size 7's, knits up quickly. So quickly that I have already knit the back and the 2 front pieces and am on the sleeves. The back: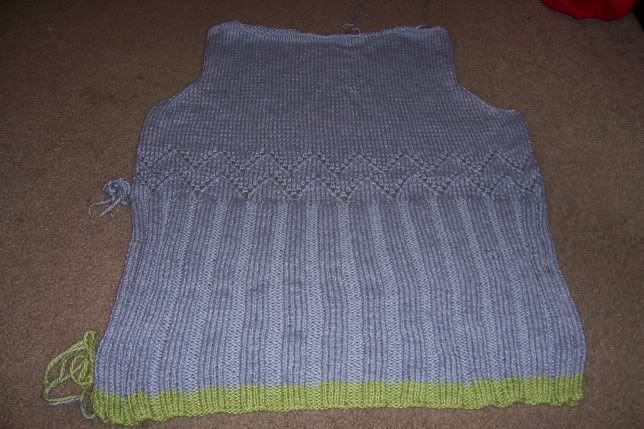 I'm trying something new and working both sleeves at once: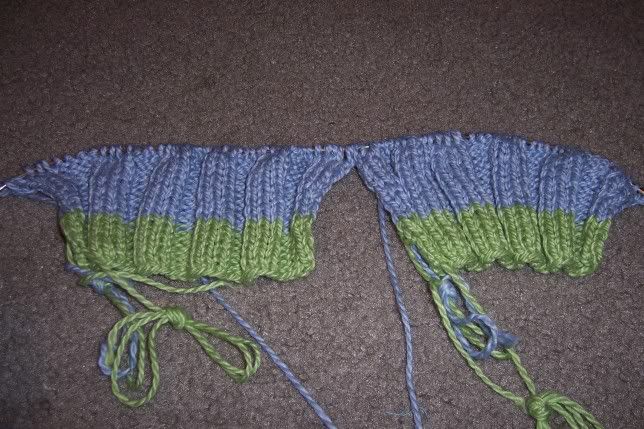 Do you like the colors? I love the green and blue together...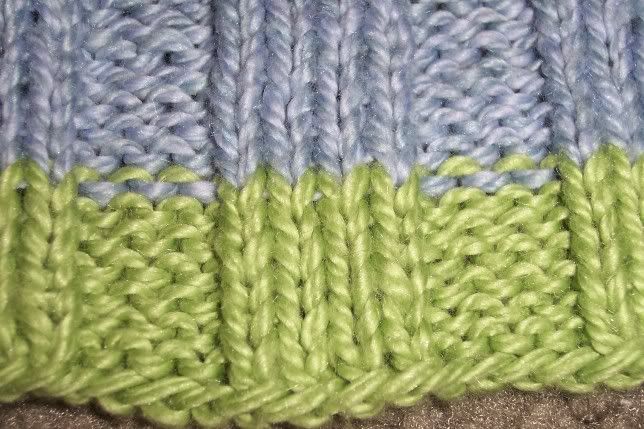 A little birdie named
Helen
sent a package to me. I helped her find video hosting, and she sent me a little something as a thank you. Totally uneccesary, but look at how lovely this yarn is!! Thanks Helen!!