I started the entrelac socks. I don't mind doing the entrelac. I actually quite like it. But, on size 1 dpns? Eh. Not liking it so much. This is what I have so far.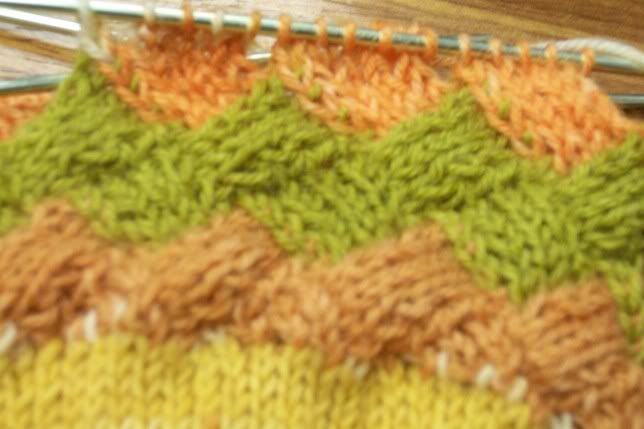 I put the socks down in favor of the Trellis Scarf in the most recent Interweave Knits. I'm using Handmaiden Silk Floss that my WONDERFUL SP sent me in the Knitty SP5. It's coming along wonderfully. 'Cept, the last several rows, I can't seem to keep the correct number of stitches on the needles. Makes me want to throw it across the room.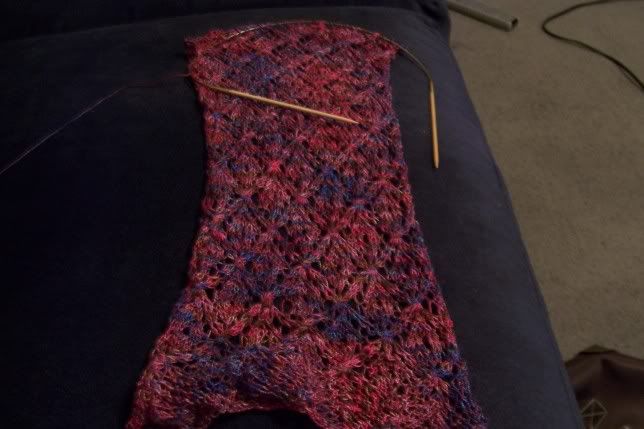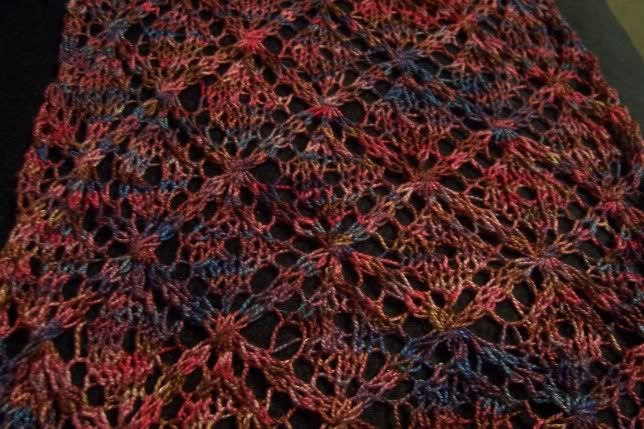 Today was Administrative Professionals Day (say it with me folks, Secretary's Day). The boss came back from lunch carrying a vase of flowers. What's noteworthy about these particular flowers? Well, he picked the vase to match the color of my fingernails (a baby blue). But the vase has a mint green stripe, and he was quite upset that it didn't match. It's funny. Ok, maybe just to me. In any case, I got to play with the zoom feature of my camera...