The little one and I headed out to the
zoo
this morning. I had planned on going this weekend anyway, but finding out that there was a fleece festival sealed the deal.
Danny took a pic in an egg...I have a picture of him in the same egg when he was less than a year old.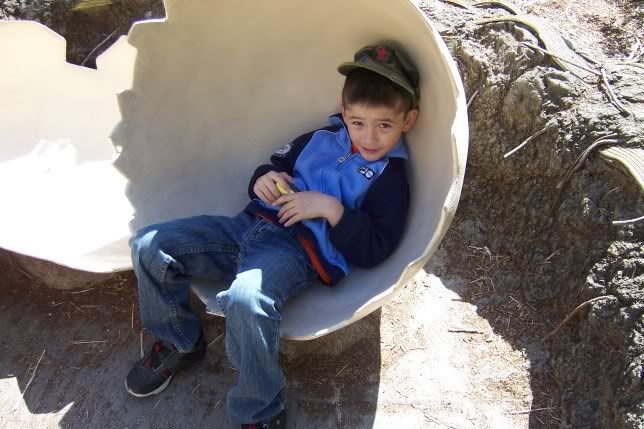 He pretended to be a turtle, a must for every zoo visit.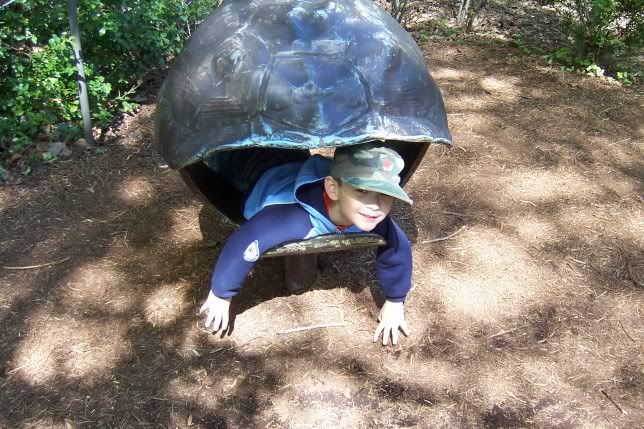 We fed some alpaca (I wonder how many OTHER people want to correct people telling their kids to pet/feed the llama when the sign clearly says alpaca...).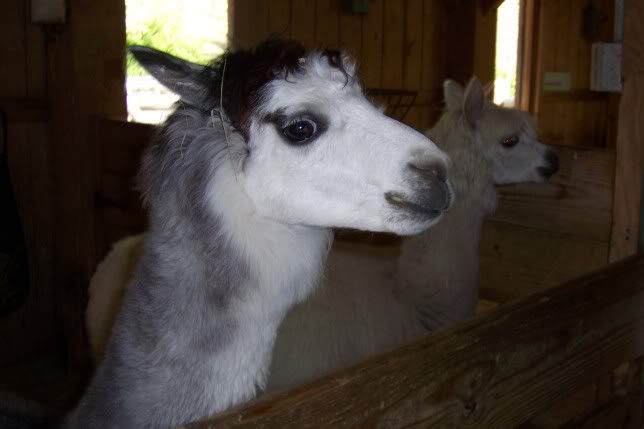 There were a lot of fibery fun for kids to do, including kool aid dyeing, making felt balls, finger knitting and crocheting, spinning and weaving. (click the felt and drop spindle pics to see Danny's results)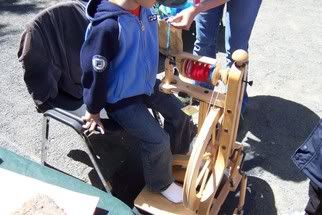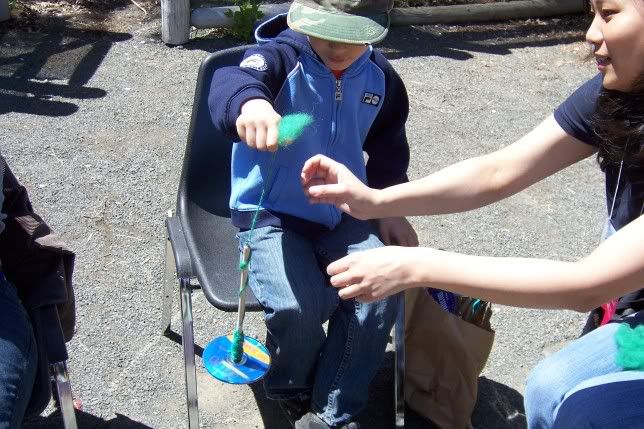 Danny tried the weaving. He loved it. He told me we should have "one of those things so we could do that at home." (click to see what he was working on closer up)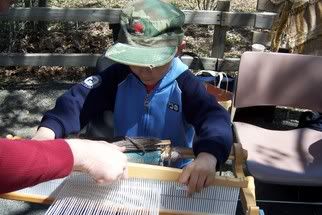 I told hubby that Danny thinks we should have a loom, and the need for a wheel to provide yarn for the loom. I don't think he bought it though...
And what was the mama doing other than taking photos for the blog? Why, working on a sock of course! These are Spey Valley socks from Knitting on the Road, in Trekking, what else?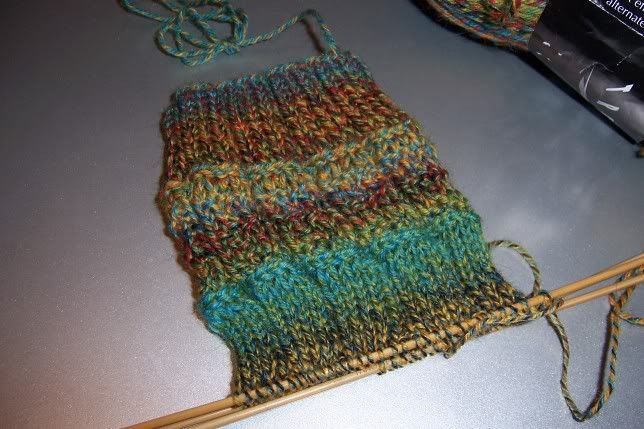 I've done these
before
, Trekking as well, but the cuff was a bit too tight. So I did the cuff ribbing/pattern in size 2s, and switched to size 1's for the leg. We'll see how that works out.
Oh, and a big thanks to
Susann
for sending me the Trekking. Over the next couple of posts, I should have pics of the other balls of Trekking for you to drool over.