G is for garden. I live on the 3rd floor of a house. My landlord lives on the first 2 floors. The garden is nothing like I would think would exist in Brooklyn, NY.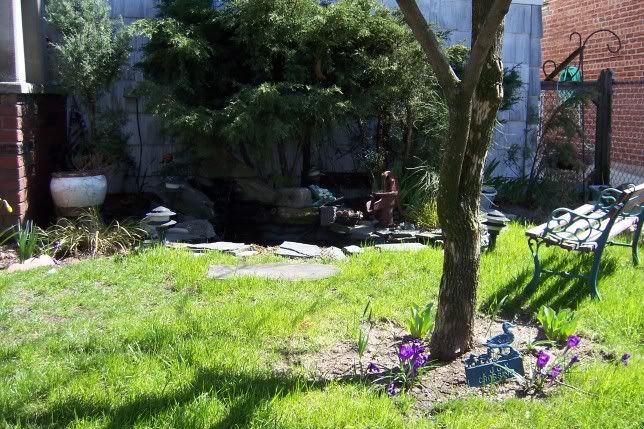 The tree that you see is a pomegranate tree. In the back there, is this: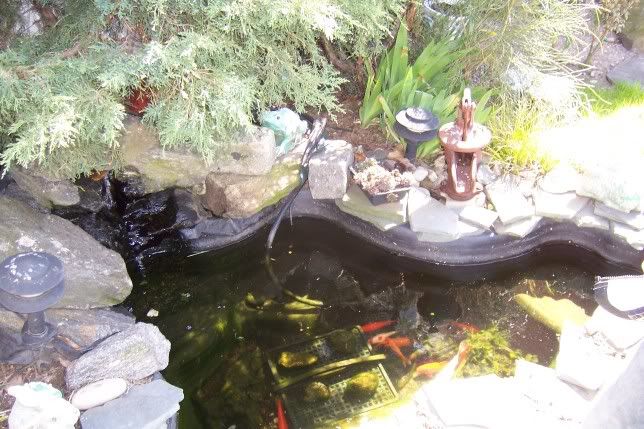 Click to see the fishies closer up.
Not pictured in the garden photo is a cherry tree, with edible cherries in the spring. The landlord also grows grapes and tomatoes and god knows what else in the back yard. Amazing things grow in Brooklyn.
Yesterday, I met up with
Bean
at the
Point
. We saw
Pauly Shore
buying coffee. No pics...he's not as hot as
Keanu Reeves
. But we saw
John
: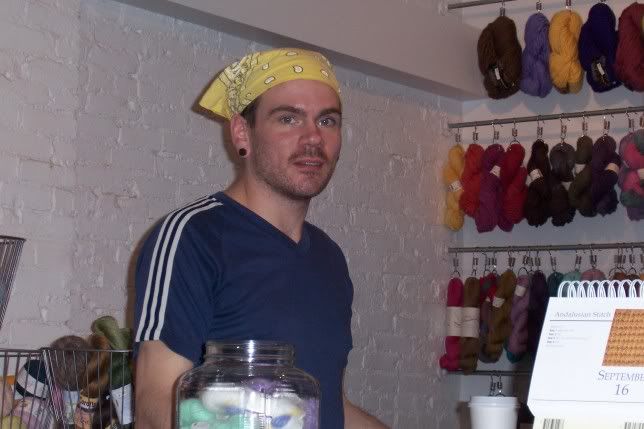 Bean and I started the same project,
Picovoli
. Bean's: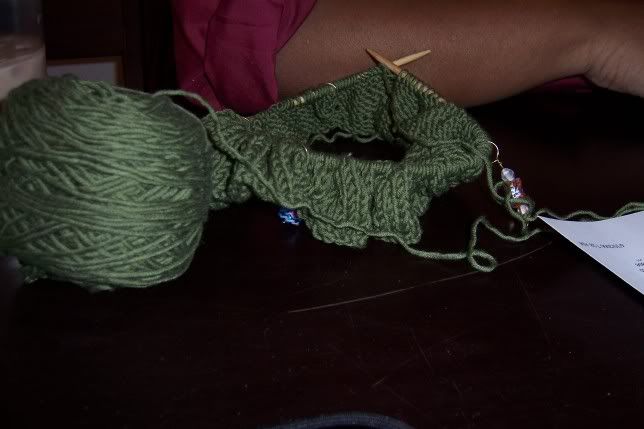 Mine: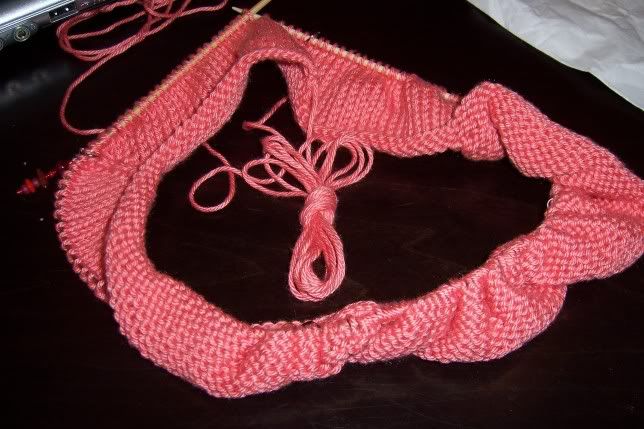 My Misti cotton cardi is almost done. I'm on the last few rows of the cap shaping on sleeve island and then its onto blocking and seaming. I forsee a seaming party for one this weekend.
Lastly, my 2 year blogiversary is next week, and since it's close to Easter, I thought I'd play a game with candy: Guess how many
Jelly Belly
jelly beans there are! Click the pic to see the jelly beans close up.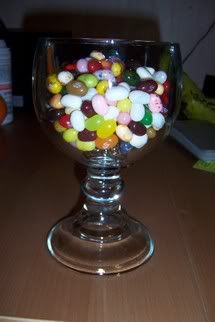 The person that gets closest to the exact number of beans will win one hank of Brooks Farm Harmony, a mohair/wool/silk blend, 500 yards.
In the event that more than one person guesses correctly, I will pick the winner at random. So, guess away. Use the comments, or email me (link in the sidebar). Contest ends Tuesday, April 18th.