Happy Flash the Stash Day!
Click on each pic to see whats inside the drawer/basket.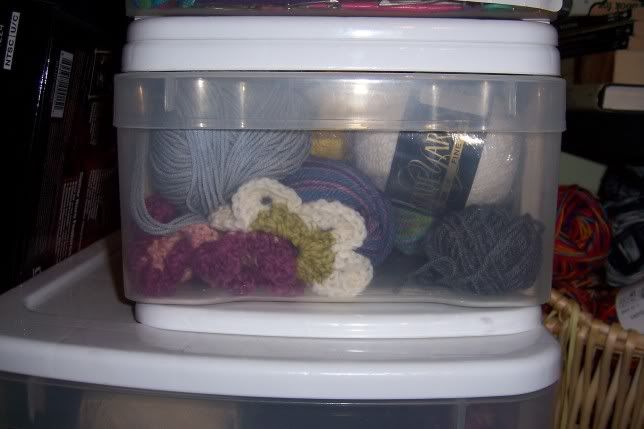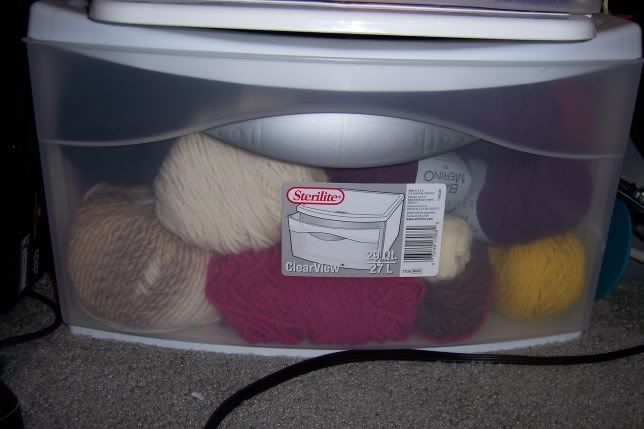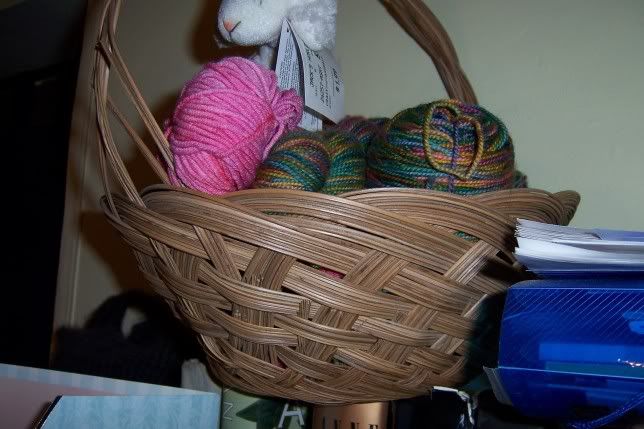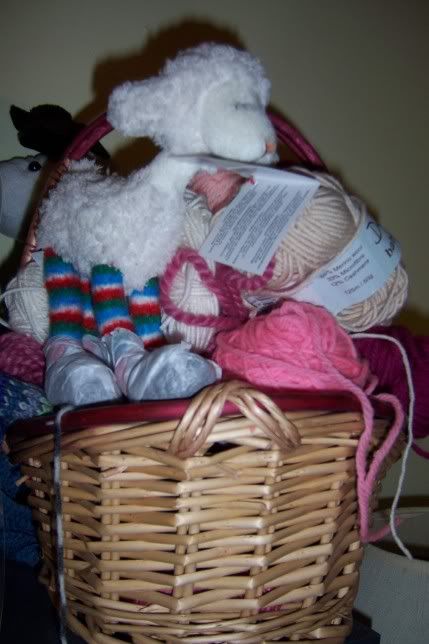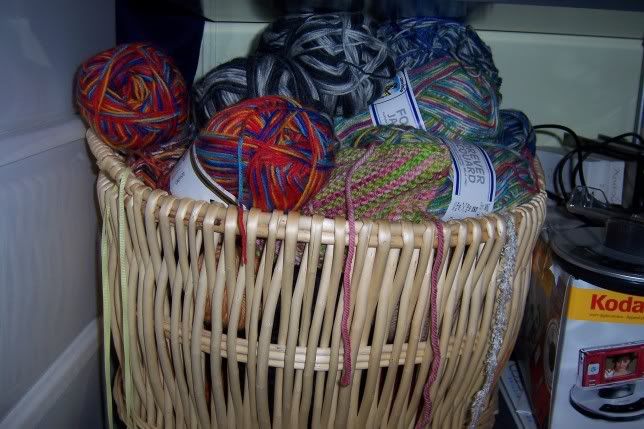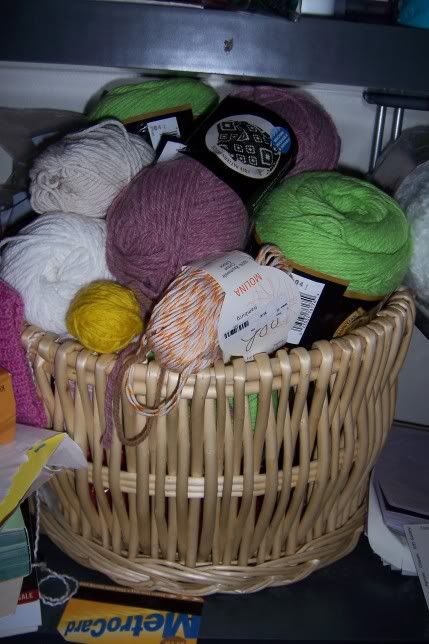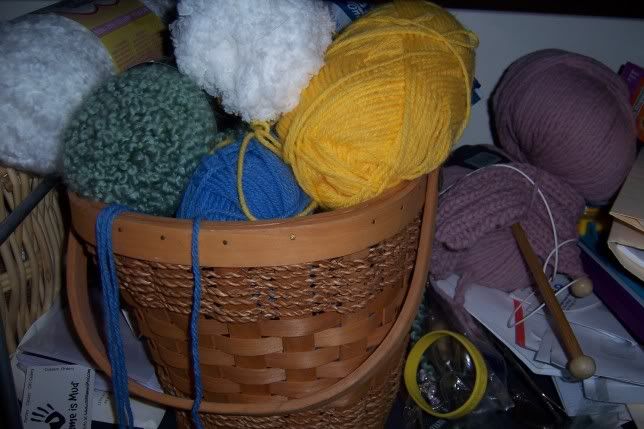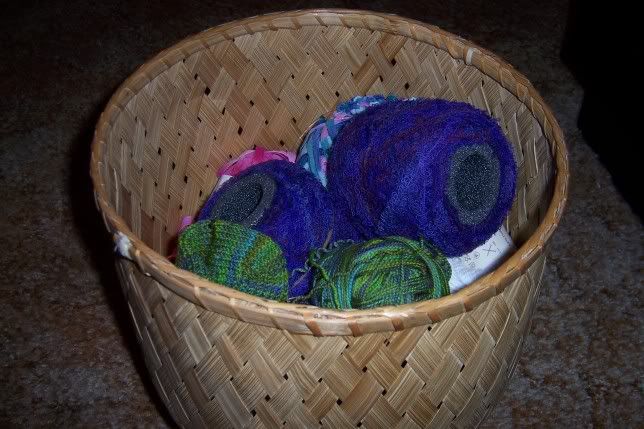 From my new hiding spot, behind my tv: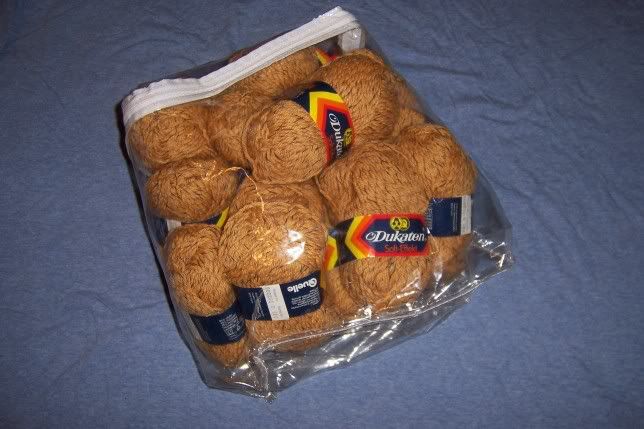 Now, when I was cleaning up and getting together the baskets/boxes to photograph, I found this stuff: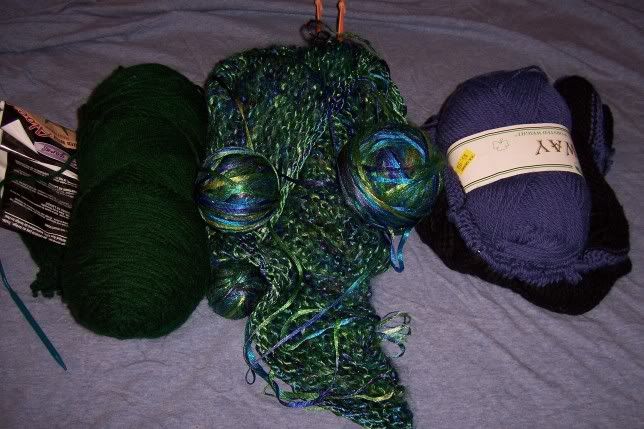 That's some REALLY bad acrylic yarn that I bought for I don't even know what, yarn that I got at Rhinebeck in 2004 that was so incredibly difficult to work with, and the beginnings of a French Market bag from when the pattern was really "hot". I'm not sure what to do with it all. Any suggestions?
And that my dear knitty friends, is my stash. There are a lot of oddballs and leftovers, and not a lot of "sweater's worth" of stash, but I'm happy with it.
There is one more bag of yarn, something I bought this week, and have already started knitting with, but haven't taken pics of. And considering I'm posting this with uhm, just a bit of alcohol in my system, I'm in no position to take pics. You'll get them next post. :)