Thanks for all the comments on Madge & Anastasia! I finally got around to setting the twist on some hanks of handspun. For your viewing pleasure: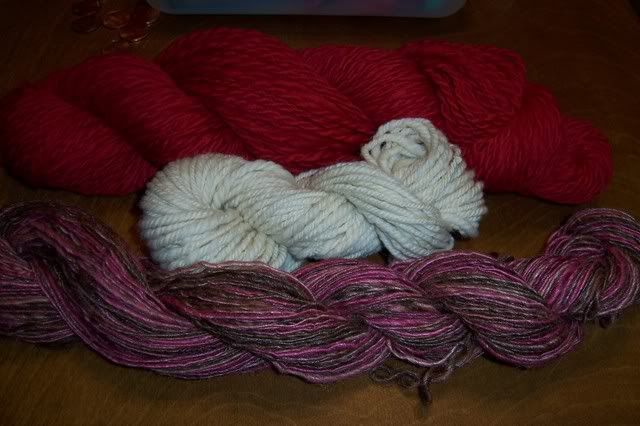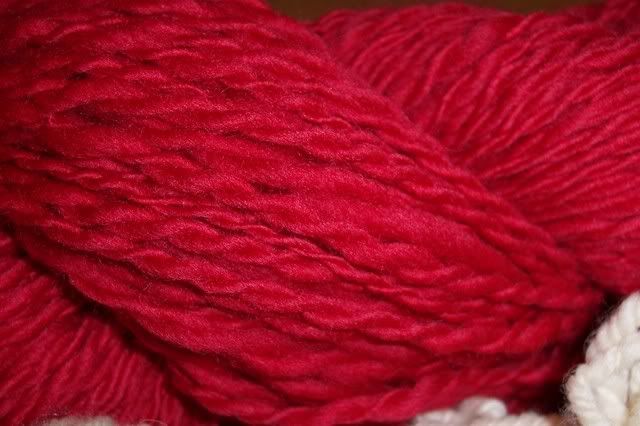 100% Merino Wool, 2 ply (spun on Val's Joy), approximately 142 yards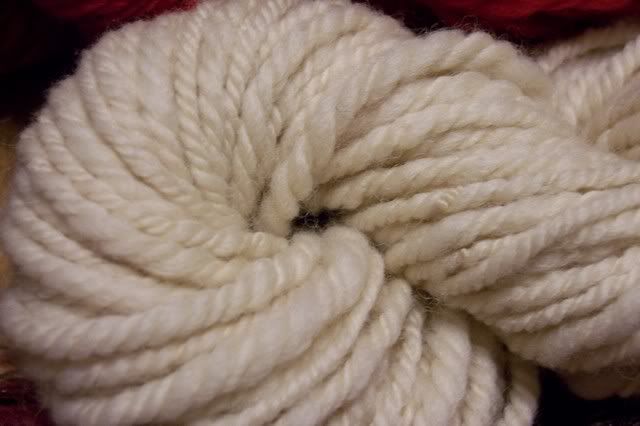 100% Finn, navajo plied (spun on my precious Lulu), approximately 32 yards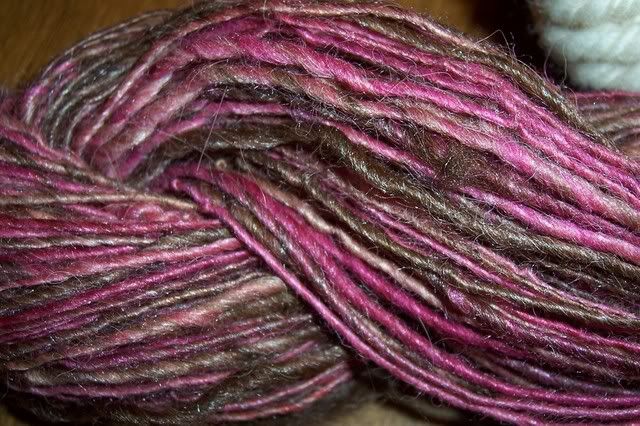 50% Alpaca, 30% Merino, 20% Silk, singles, approximately 140 yards
Onto the contest! My birthday is next week, so I thought I'd have a fun game. Because I did the driving to/from Rhinebeck, and we left so early, I brought some energy drinks with me just in case I needed them. Below is the pic of me and the energy drinks.
What you need to do is come up with a caption for the pic (Thanks Amy for taking a good pic of me!). The best one will win 3 skeins of this:
That's Alchemy Yarns Synchronicity in Texas Bluebonnet. It's 50/50 silk and merino, 110 yards per skein. So, put on your thinking caps, come up with a great caption, leave me a comment or send me an email (link in the sidebar). I'm really looking forward to the captions. Contest ends 11/6, winner to be announce on 11/7, my birthday.