Rogue is finished. It's a smidge short, but I like it. It fits well and I have no complaints. Bad photos of me: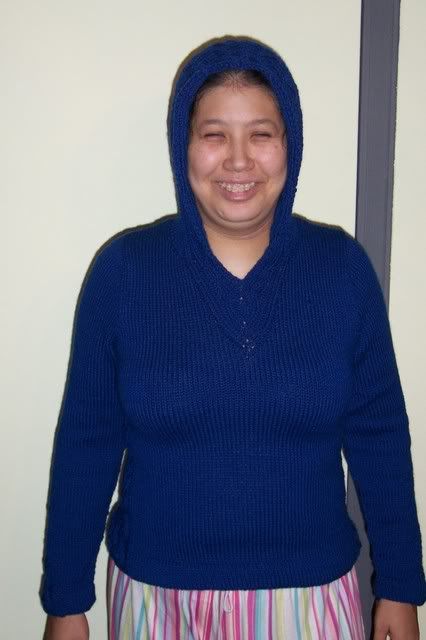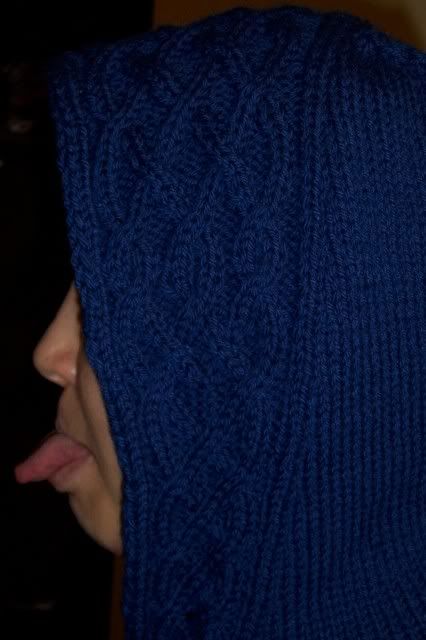 I am most proud of the set in sleeve seams....I always seem to mess them up, but this time, they are near perfect. See?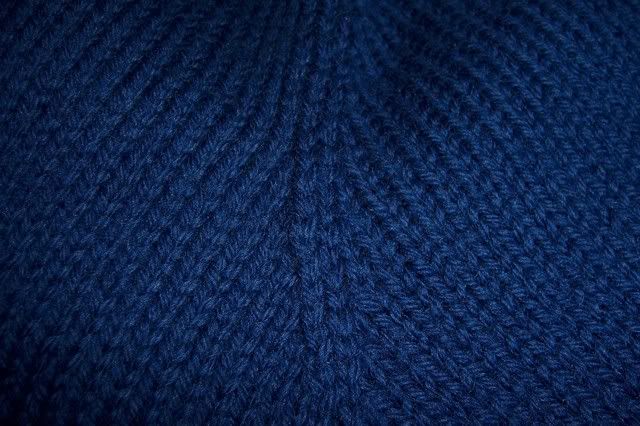 All the stats:
Started: 10/7/06
Finished: 10/17/06
Pattern: Rogue, 39" size
Yarn/needles: 11 1/2 balls of Knit Picks Wool of the Andes, Addis size 7
Still working on the mystery socks...but here's a peek...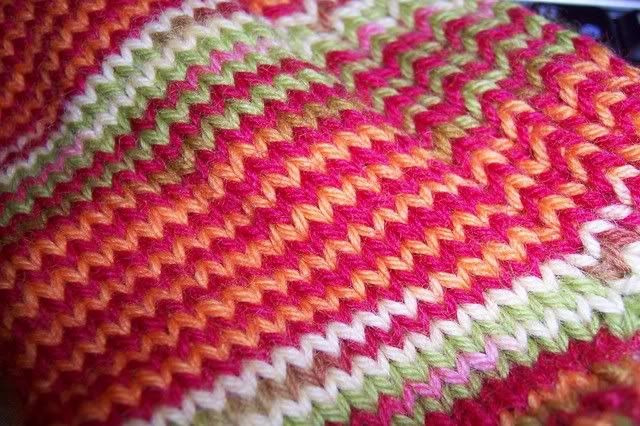 I got my last Spinning SP box the other day.
Kristen
sent me a great package, take a look.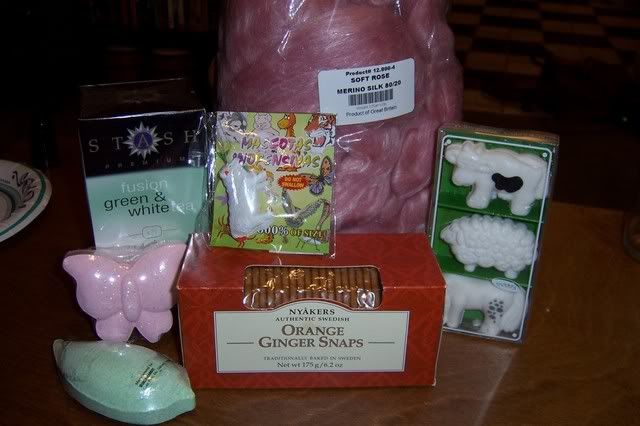 I have to remember to bring the cookies and the tea to work with me tomorrow. Mmmm.
And for all you fiber pr0n fans....merino/silk fluffy goodness....