I completely forgot to take pics last post of the wonderful socks that
Tamara
made for the little guy for his birthday. He loves them immensely.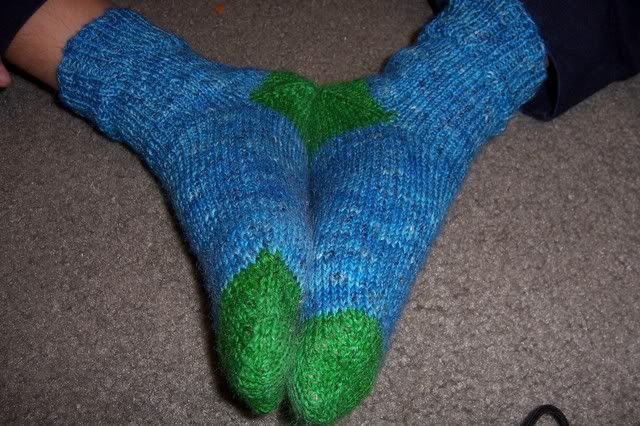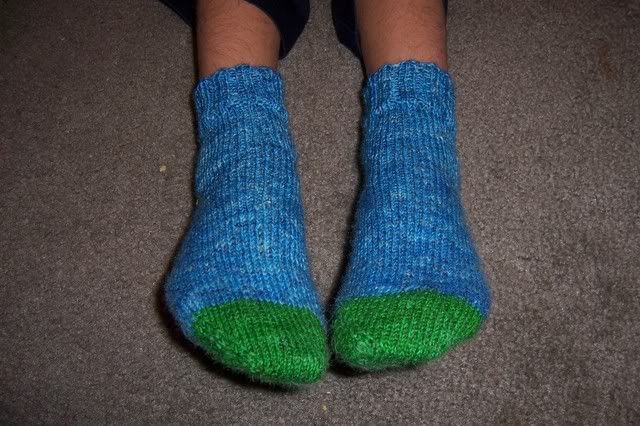 I signed up for
Sock Wars
a while back. I got to kill two targets and when I received my next target's socks, I got killed. I love the 2 toned colors.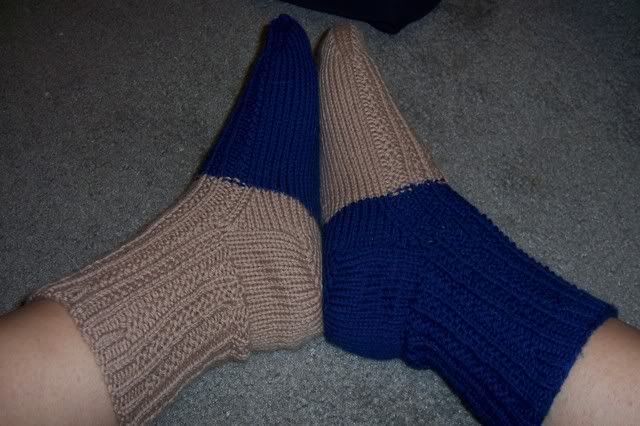 My mystery sweater?
Laura
guessed correctly. It's
Rogue
. I finished the body of the sweater in 3 days. The sleeves took some time, as I did them both at the same time. And the hood. I started the hood this morning. And I got cranking on it this evening.....and then I realized I forgot to do increases. I only have to rip back about 15 rows, but it's enough to make me want to cry.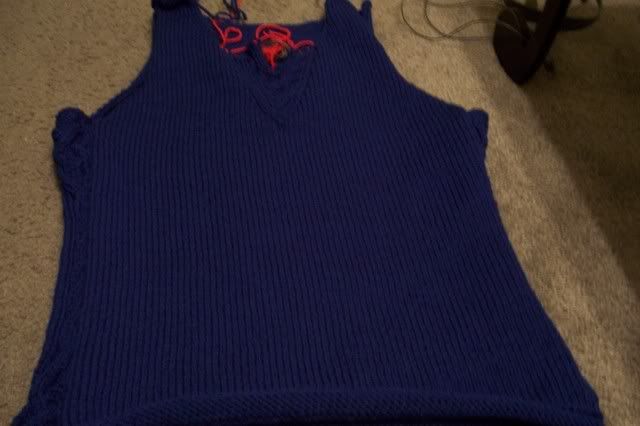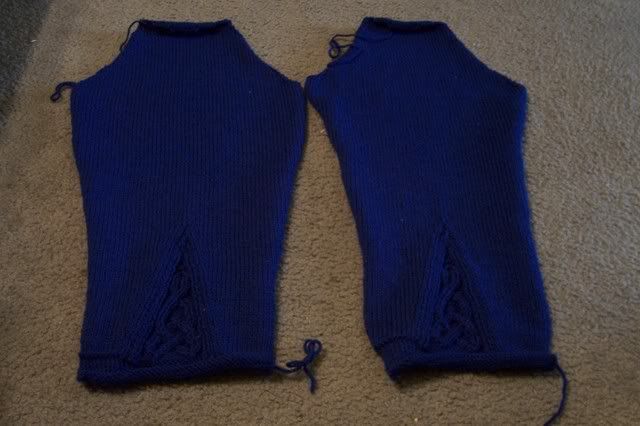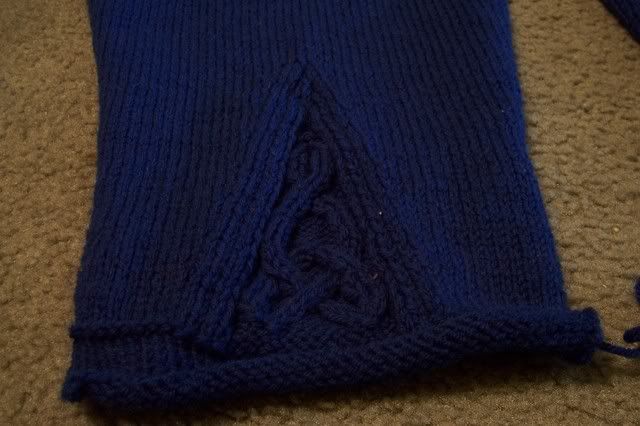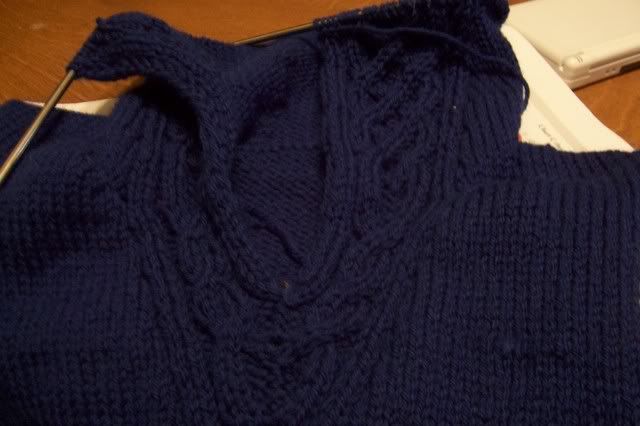 Some time ago, I went to the
Yarn Tree
and bought some merino in colors that the little one picked out to make him a scarf. Now that it's getting colder, I thought it was time to start spinning it up. I took some time out of knitting Rogue to spin up 3 oz. of the red merino. It's all spun up and plied and waiting for the twist to be set.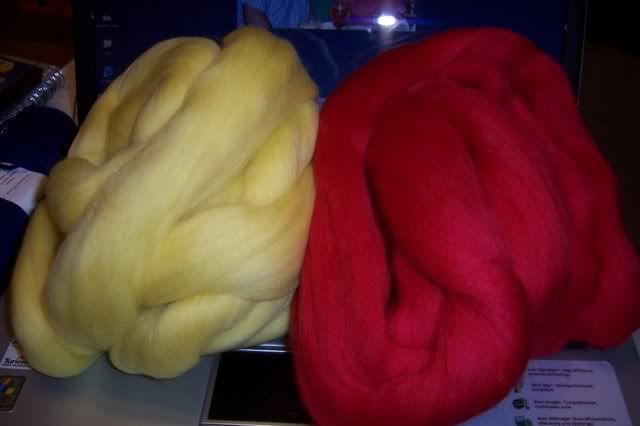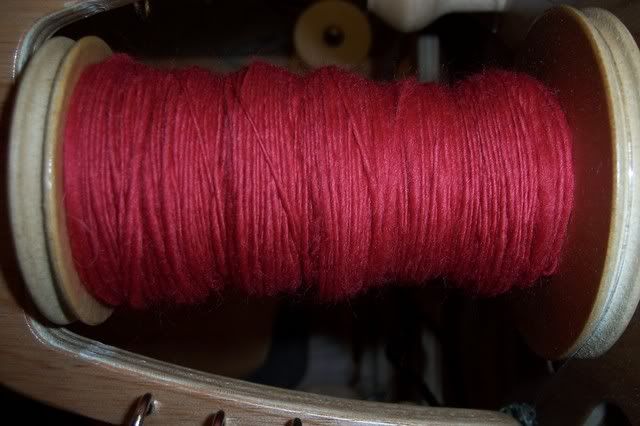 I should still have Rogue done by next Sat., as well as some mystery socks. More on that later