Thank you all for the wonderful compliments on the shawl. It's one of the few things I've made that I'm head over heels in love with.
Shortly after the shawl's completion, I put the needles away and started to clean house. Clean house for the annual birthday party for the little guy. He turned 6 last week, and it's been difficult for me. His two requested birthday gifts were not baby gifts, or even little kid gifts. They were truly big boy gifts and I've had to come to terms with him getting older. The two gifts? A guitar and
Lego Star Wars
. He got the guitar from us, and he will get the video game next weekend from his aunt.
The party on Saturday was fun. I've got pics, but as they have other kids whose parents may not want their faces plastered all over the net, you get only a couple. But they say oh so many words: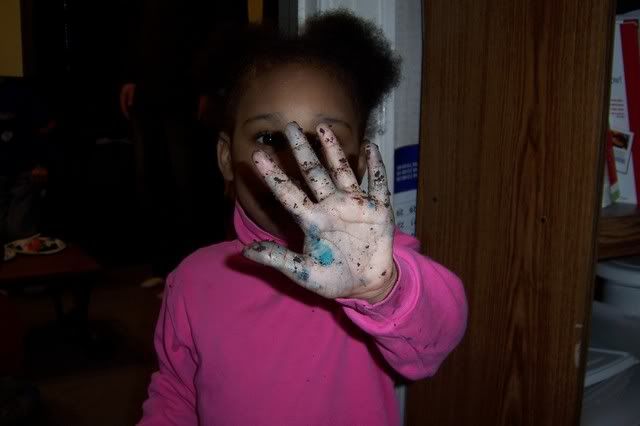 That's
Tamara's
littlest one, by the way. Right after everyone but Tamara and her kids left, I broke out the needles, swatched and cast on for a new project. I'm hoping to have it done by Rhinebeck, which is in two weeks. Any guesses on what it is?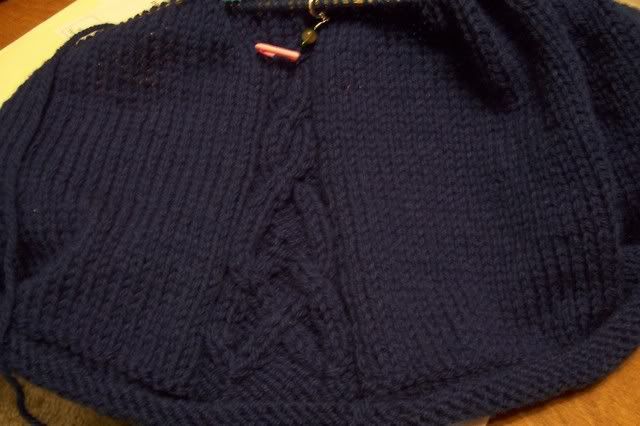 Off to keep knitting.