The day started at 4:15am, when I awoke to start getting ready to pick up three lovely ladies, Tamara, Amy and Val, for the ride up to Rhinebeck. We arrived before they were "officially" open, making The Fold our first stop. I did not purchase as much as I had anticipated purchasing, but was very happy to have been in the booth first to have a grand array of yarn for selection.
After wandering about for a bit, Val, who had wandered away to do her own thing, found us telling us she had found a Majacraft wheel 50% off. We all booked it back to the building and I tried the Suzie. It wasn't for me. They also had a Lendrum DT for a very reasonable price and I asked to try that one as well. The second I started spinning, I knew. It was instant. This was my wheel. So, by 10am, not even 2 hours into the festival day, I was the proud owner of a Lendrum. I'm still thinking of a name....any suggestions?
The rest of the day was just as fun, fondling the many, many different types of roving and oohing and aahing over the different colors. I sort of missed everyone who showed up for the Knittyhead meetup (sorry folks), but got the chance to catch up with one of my favorite bloggers, former downstream SP, and recipient of the mystery socks (hopefully she'll post them soon, as I forgot to take a pic),
Sarah
. Sarah, as I have said before, has an Etsy
shop
, and I bought the coolest roving from her. It looks EXACTLY like a sno cone, and makes me wish Mr. Softee were still out and about so I could get a sno cone.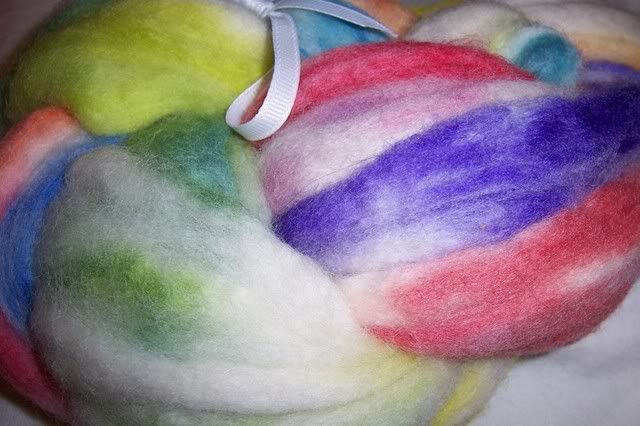 The trunk filled up quite quickly, what with my wheel purchase and Val's warping board....this is what it looked like sometime in the middle of the day.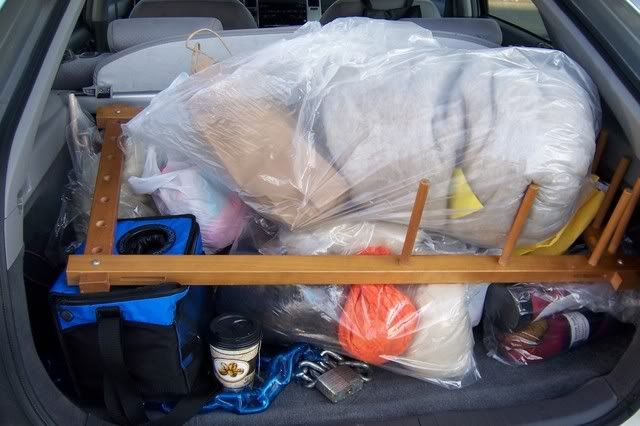 I got everyone home at a reasonable time, and I was home taking my haul pics and itching to play with my new wheel by 9pm (yay for parking spots directly across the street from the house!).
My haul, minus the lovely wheel: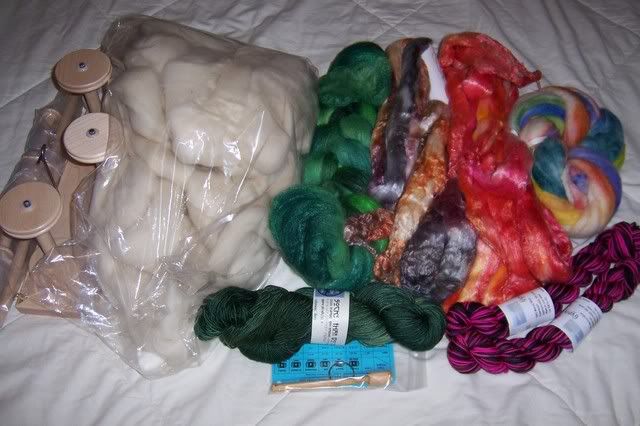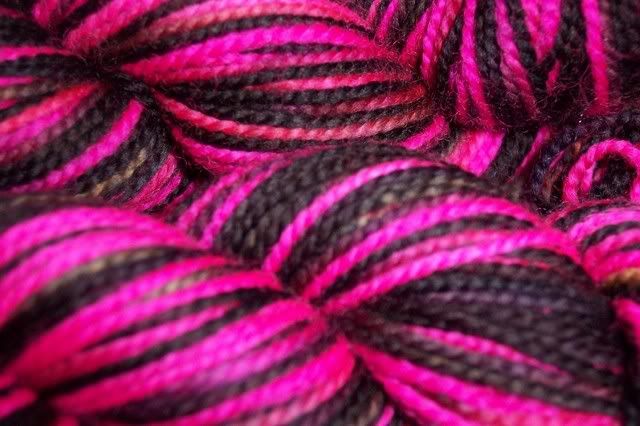 Gypsy Girl Creations
in Angela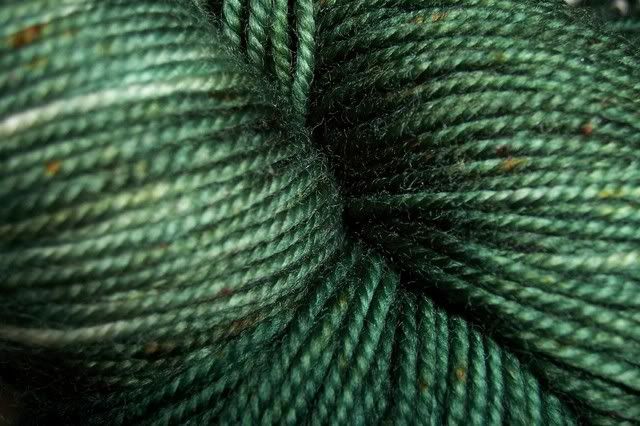 My only Socks that Rock purchase, medium weight in Beryl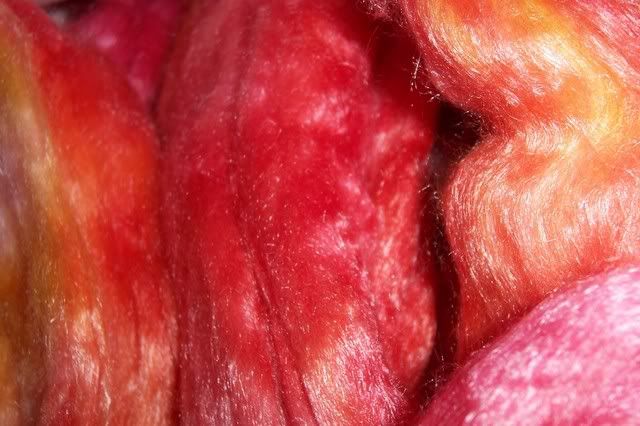 The Sheep Shed's
Merino/Tencel in Sunrise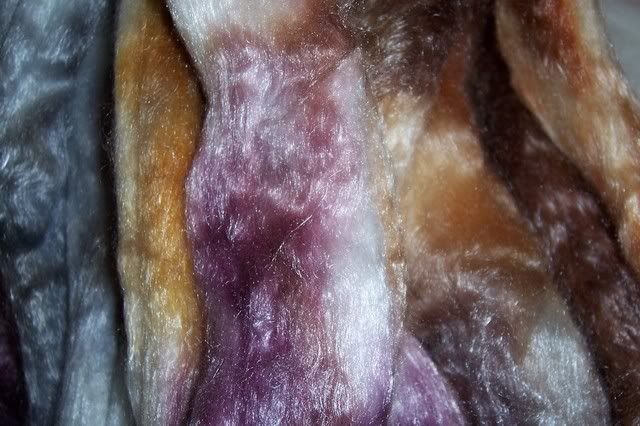 The Sheep Shed's
Merino/Tencel in Autumn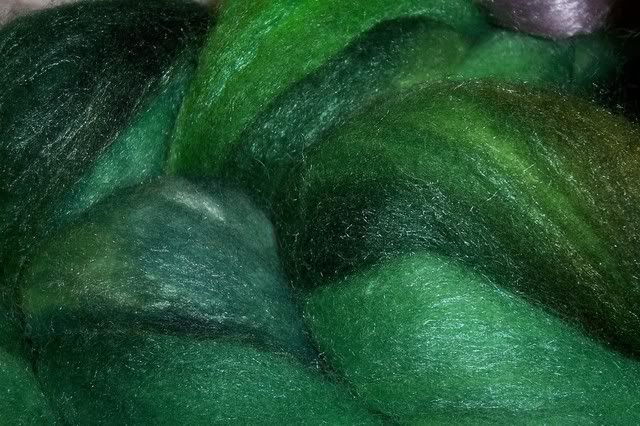 Cloverleaf Farms
Wool/Silk in Dragon
Now, I have to figure out a way to not work so I can spin, spin, spin!!