Almost two weeks without a post. I'm a bad blogger. But I have an excuse. I have been using every spare moment to knit. Knitting is better than blogging, right? I started the Convertible shawl/shrug last Tuesday. I swatched before getting on the train at 6am to go to the gym. And it hasn't left my hands since. It was finished Wed. afternoon. Well, finished minus the buttons. I have to go buy them and then make them. That will take me til the wedding at the end of the month. Wanna see it? It's a fuzzy picture, but you get the idea.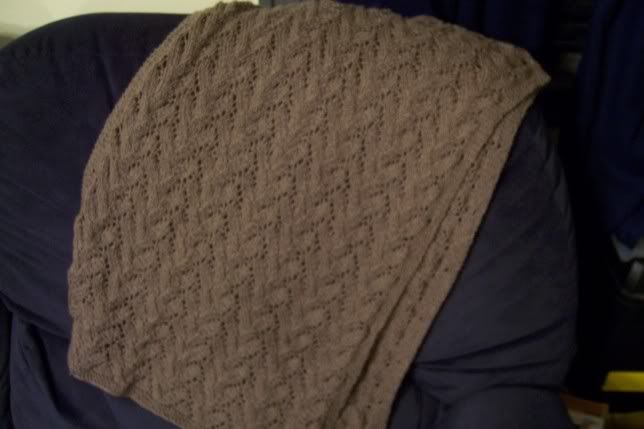 And this is the close up of the pattern: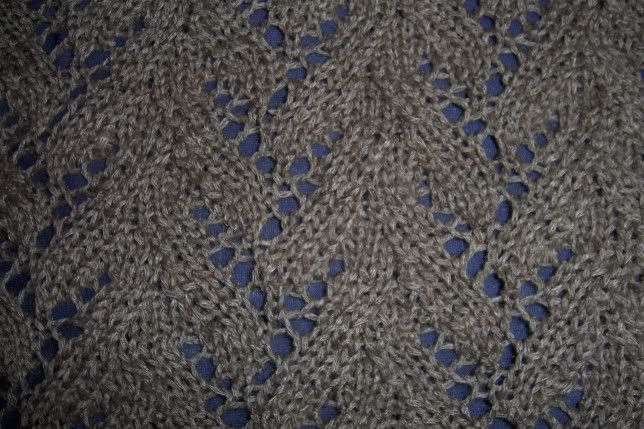 Next up, the Over the Knee socks from Holiday Handknits. I'm using Rowan Cashsoft DK. They're for my best friend. I've already gotten 2 of the lace pattern repeats done, and there are 15 in total before doing the heel.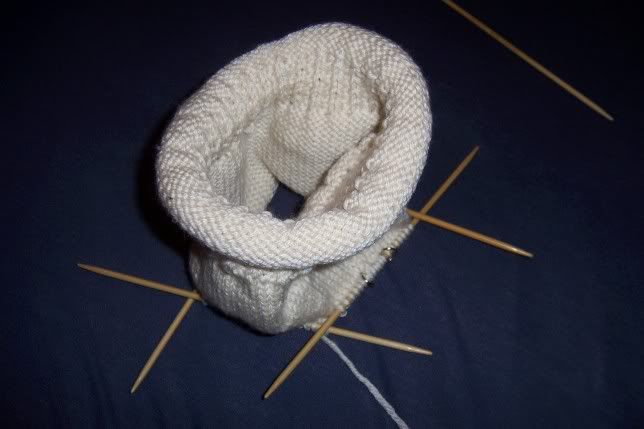 A closer look at the ribbing: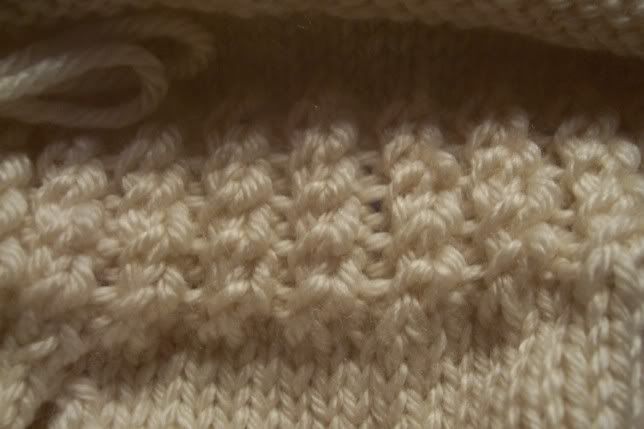 I'm also going to do another Roxy bag, for the little one's teacher. I'll have more pics later this week. Maybe I'll post the cupcakes I made for a batchelorette party....