I went to get the mail yesterday and found a package on my doorstep. Oh, I knew it was coming, but I forgot. I sent one of the gals on the Knittyboard something and as a thank you, she sent me this: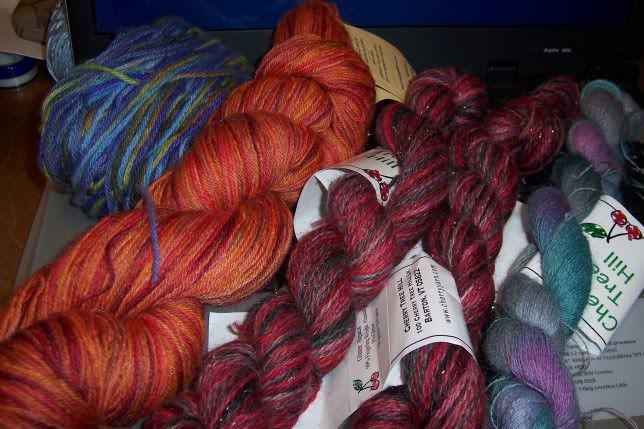 Left to right: A bit of Axelle De Sauveterre cashmere to uhm, fondle;
Apple Laine
fingering weight yarn in Arizona, 2 skeins of Cherry Tree Hill Glitter Alpaca in Foxy Lady, and a skein of CTH Suri Lace in Spanish moss. You want close ups, don't you?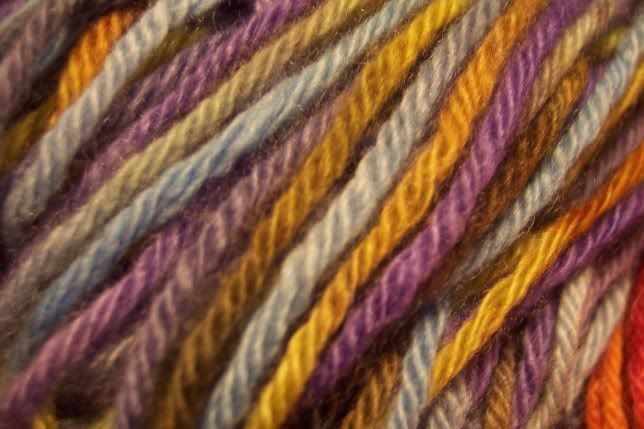 (This is truer to the real color....)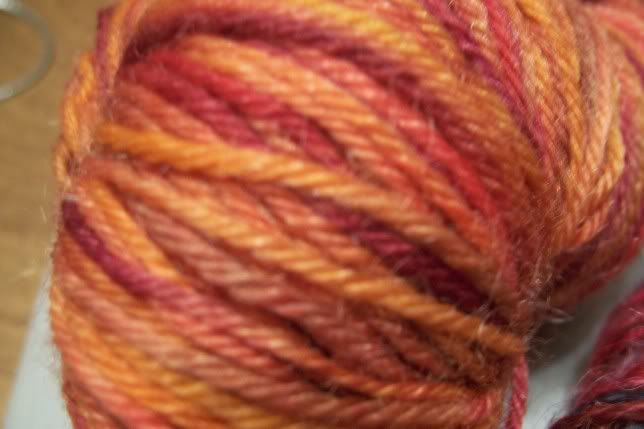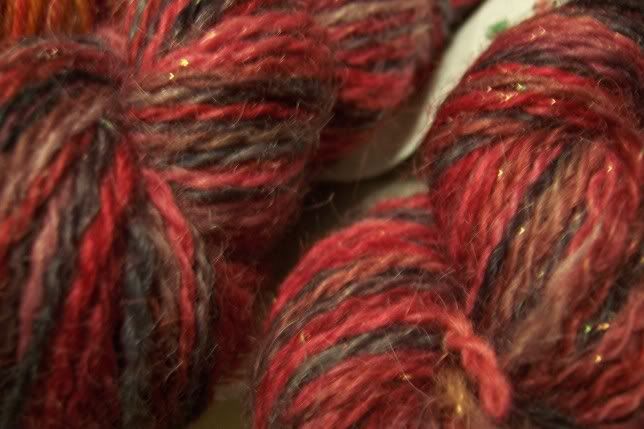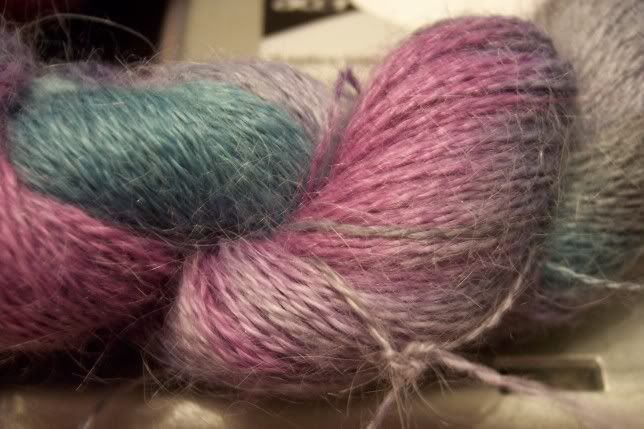 I'm beginning to think that I either knit really fast, or that I really do neglect other things in my life/have too much time on my hands. The over the knee sock? You remember where that was last post only a few days ago? This is where it's at now: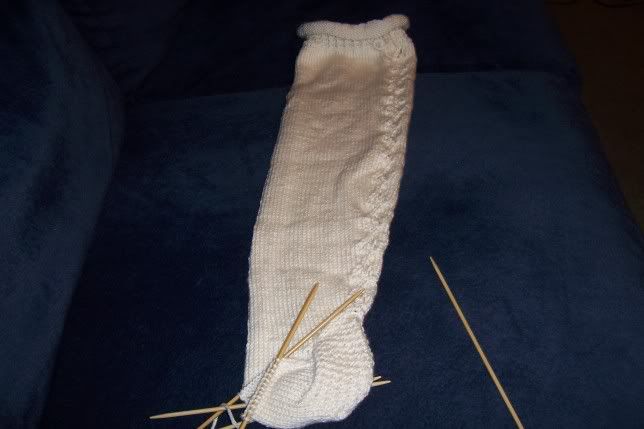 How long is that, you ask?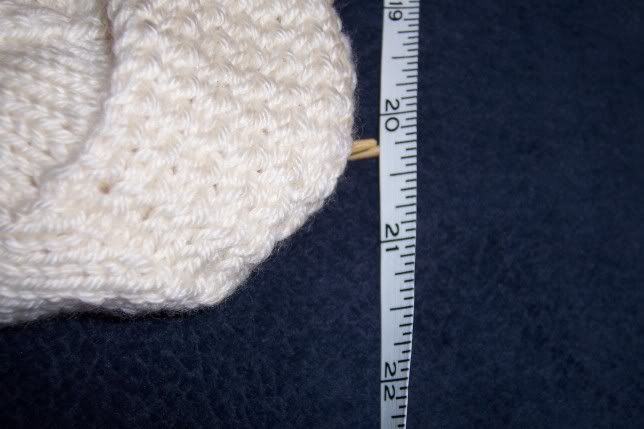 I love knitting this sock. I'm almost hoping that it doesn't fit my friend so I can have them. :)
And because so many of you were intrigued on bachelorette party cupcakes...they're
here
because they not be appropriate for those of you viewing this at work. I also made
these
, especially for hubby, as I didn't think he'd eat the other ones.