This knitter! I got a finishing bug over the last few days and I finished up some WIPs. First, the tentacles on Nautie went on, only due to the little guy begging for it to be finished so he could take it to show and tell.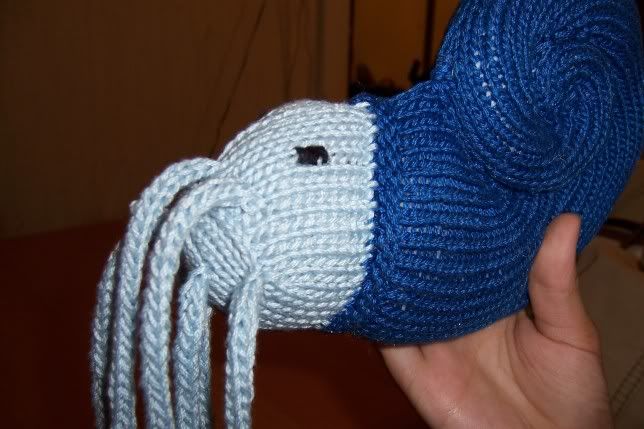 Next up is the Trellis Scarf from Interweave. I've only captured a portion of the scarf, but imagine this portion repeated for a little over 6 feet. I like my scarves long.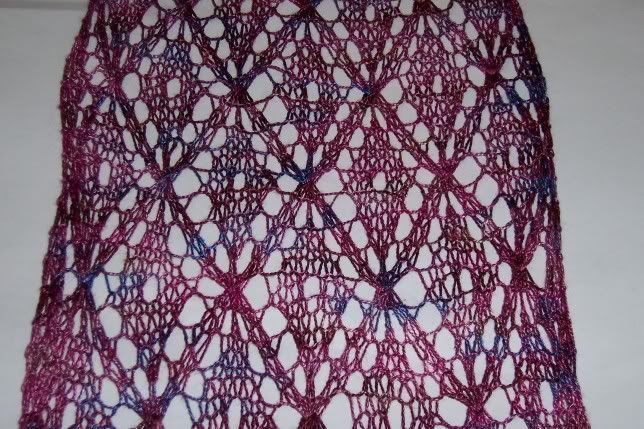 Next, I started and finished the knitting portion of another Roxy bag. This one is for the little guy's kindergarten teacher. I did only 3 repeats of the pattern instead of 4.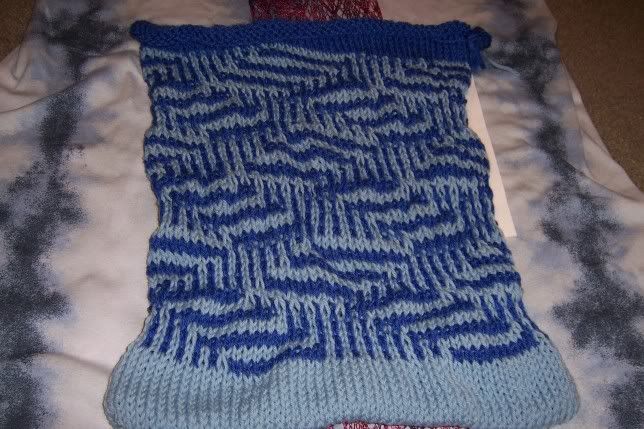 Today, the little guy and I headed out to Central Park for World Wide Knitting in Public Day. We met up with Bean and her kids and
Amy
. We claimed a spot on the grass across from the playground and all the kids had fun while the adults knit. There was a larger group of knitters a little further down, but we wanted to stay close to the playground for the kids, and the larger group sort of intimidated all of us adults. We had a good time just by ourselves and hope to do it again soon, but this time a little closer to home: Prospect Park. Pics from today: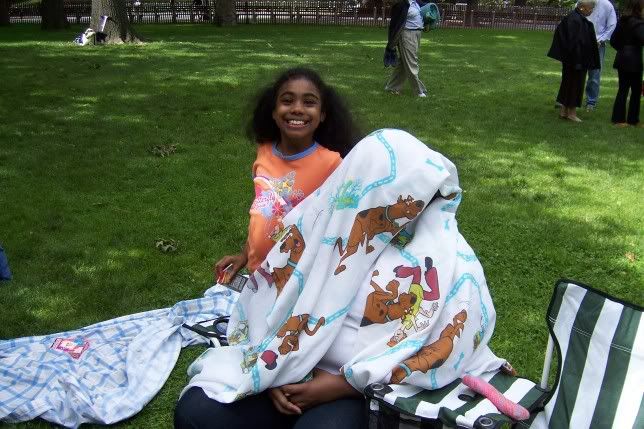 Bean was a little cold...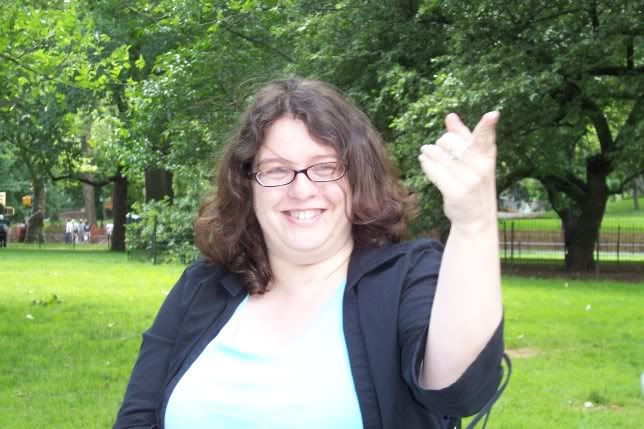 Amy!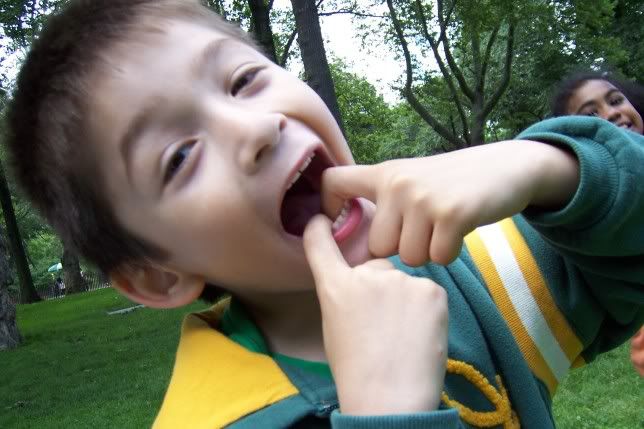 Silliness!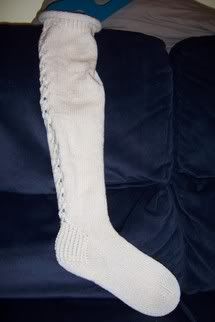 First sock finished today!
And nothing to do with knitting, just being a proud mama....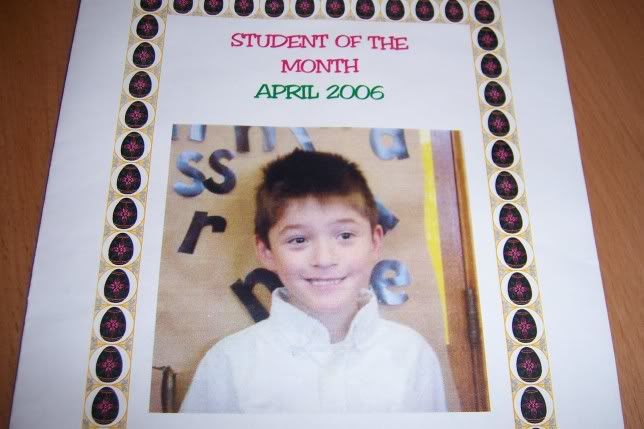 Next up, the Flower Basket Shawl in the Glitter Alpaca I posted about in the last entry.