I'd like to introduce everyone to the newest family member, Crush: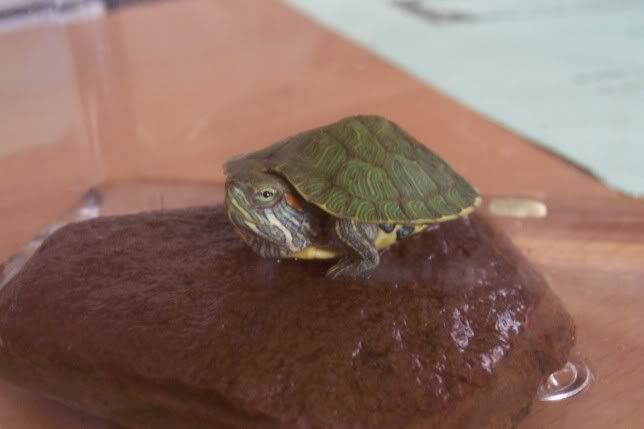 I think Crush was a dog in a former life. He sits on that rock all the time, and the way he lays there reminds me of a dog. He's cute. :)
Knitting. I had a bit of startitis on Wednesday morning. So I grabbed some Knit Picks Palette, and started the Knit Picks Northern Lights Mittens. I finished the first one today during a lovely few hours at the playground with the little guy. Click to see the palmside: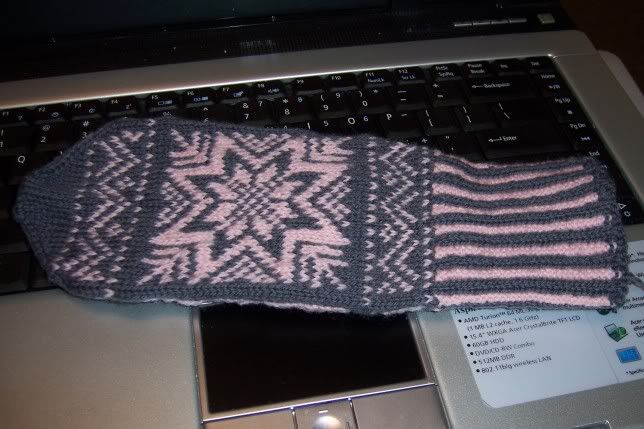 A close up of the star: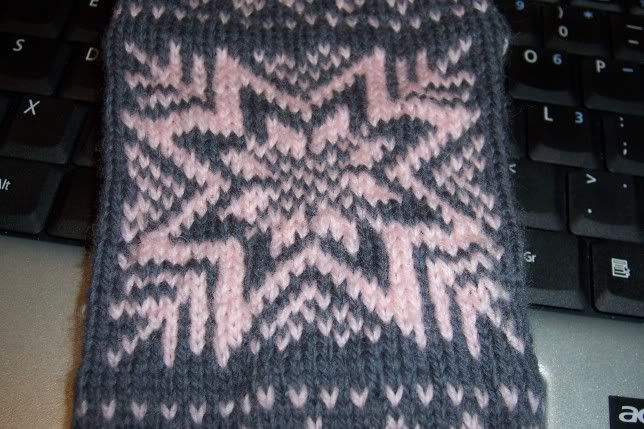 Now, for the letter K. I couldn't figure out something with K. It would have been cute to show you a picture of me as a kid, wearing K overalls, but that would have meant digging thru pictures, and I'm lazy. And then it hit me this morning. King. Stephen King is one of my favorite authors. I have read almost everything by him, except the Dark Tower series, which I just can't seem to get thru. So, I go to take a pic of the bookshelf, and sitting next to King is Koontz! Another favorite author, and another K! It's only a small selection of the books, but a K nonetheless.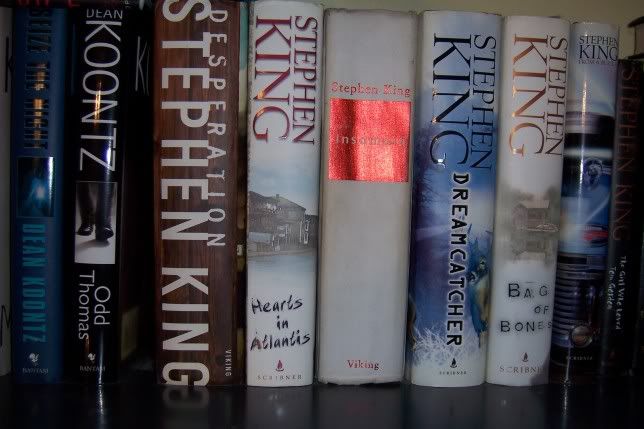 And just because, K is also for me. :)