Today's post is brought to you by the letter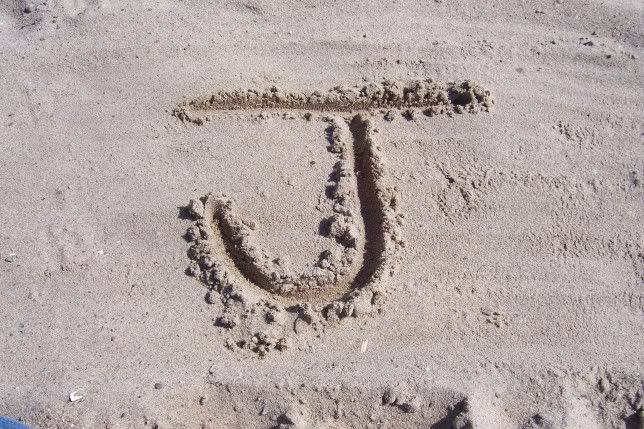 J is for Joy. I feel that I'm cheating by using such a common thing, but yesterday was truly a joyful day. My husband, who usually works nights on the weekends, was off Sat. night, allowing us a rare Sat. day/afternoon together as a family (he's usually sleeping). So what does the family do on a sunny Saturday? Why, head to
Coney Island
to ride the
Cyclone
!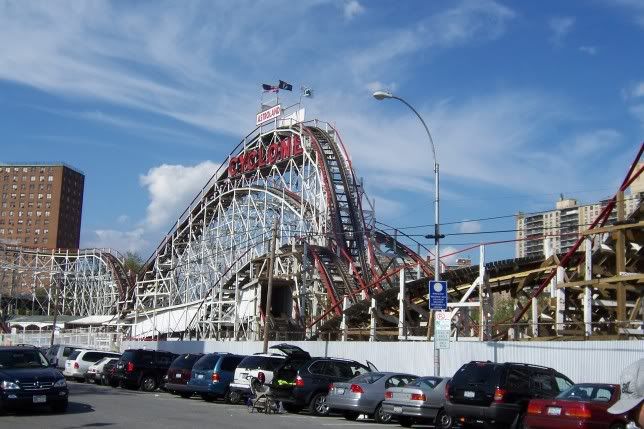 Hubby and I try to ride at least once a year, and I am very happy to have enjoyed the first ride of the year so early in the year. Roller coasters are one of our passions and we're lucky to have such a great coaster 5 minutes from us. After the coaster, we hit some kiddie rides, where the little one experienced some joy of his own: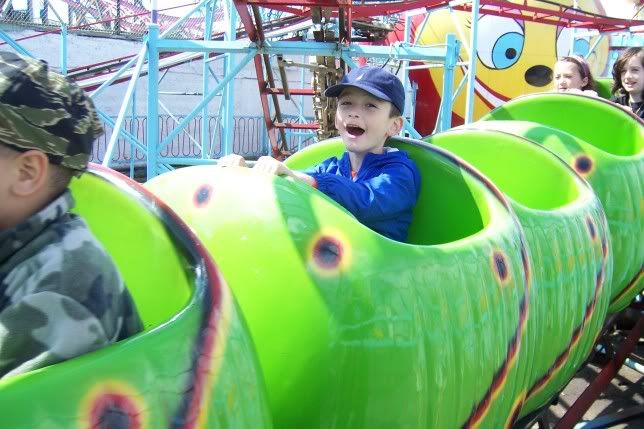 He rode a kiddie coaster alone for the first time. He's a coaster enthusiast in training.
We then hit the boardwalk and strolled until we hit a playground. Hubby and my brother in law went to hit some golf balls while I sat on the sand and enjoyed the view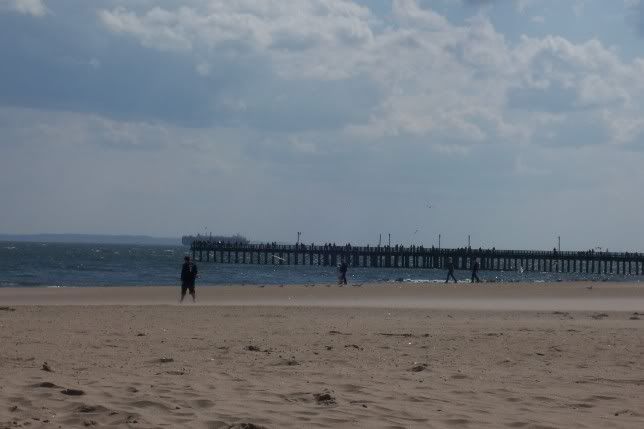 and while the little one had fun playing in the beachy playground and on the sand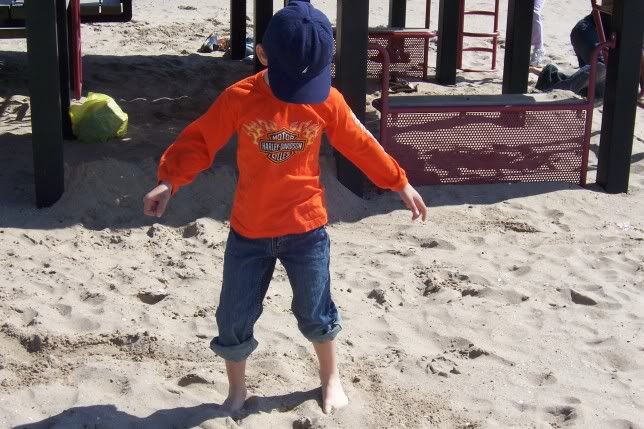 We stopped to get ice cream (or spumoni) at our favorite ice cream
place
and headed home. Once home, I found a box on my doorstep. My vacation swap package! I tore into it and found a bunch of stuff wrapped in pink tissue paper. Wanna see the goodies?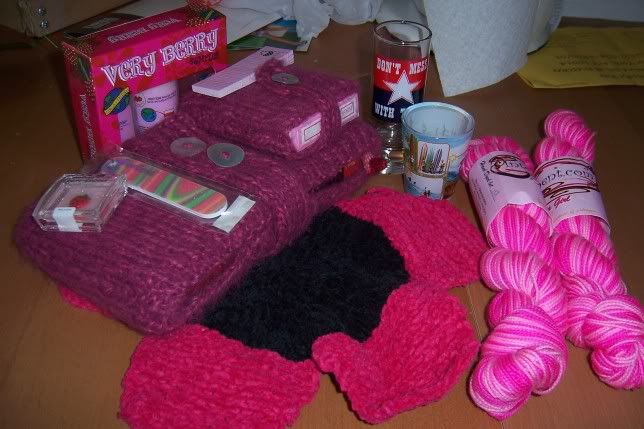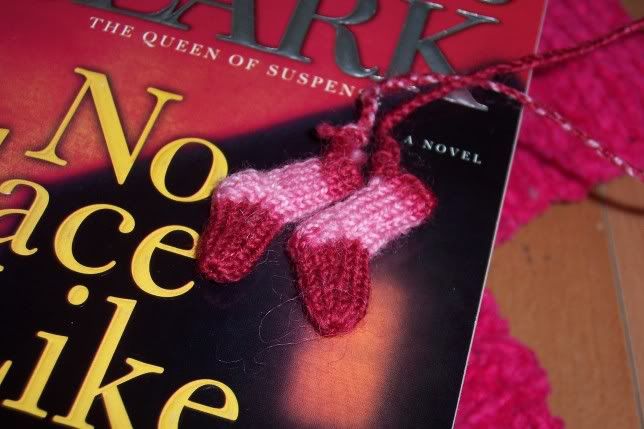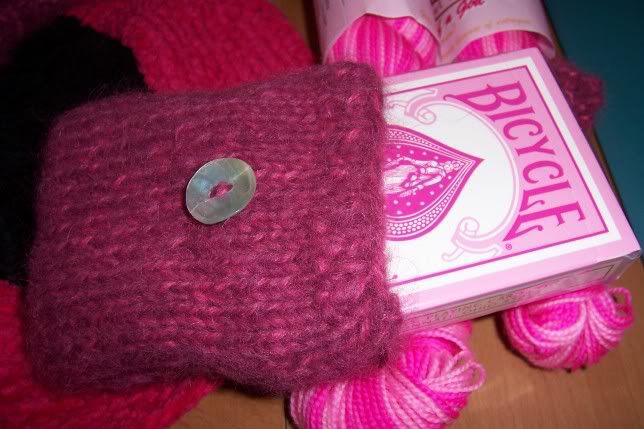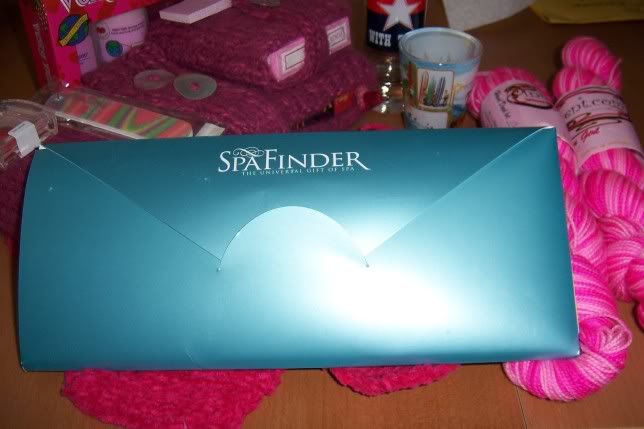 There's pink smelly stuff, there's pink playing cards, there's a book I almost picked up the other day, there's a pink handknit case for the cards and the book (in alpaca!!!) and a handknit bookmark with teeny little socks! There's a handknit washcloth, shotglasses, and hand dyed pink
sock yarn
! And, oh my god, a gift certificate for a spa. Oh. My. God.
Wendy
has been incredibly generous and wonderful. I hope her vacation swap pal is as wonderful to her as she has been to me. Thank you Wendy!
It truly was a joyful day yesterday, and even though it's a cheesy J, it's a perfect J.
Knitting stuff? Well, I'm almost done with a Nautie for the little one, and am a few pattern repeats from finishing the Trellis scarf while I wait for the SWTC Bamboo yarn to come for the Convertible.