Let's play catch up while banana bread is baking in the oven.
First, Bean tagged me for a meme:
1)What's your favorite LYS?: The Point.
2)What about it do you like most?: I like the atmosphere, the friendly staff, the ability to sit there for hours and knit in peace, AND that they don't mind the little one in the store.
3)What is your 2nd favorite?: I haven't really been there often, but I think my second fav would be Seaport.
4)What would you improve about it to make it a tie with your first?: A place to sit and knit and kinda veg out. The fact that The Point has food and beverages is a big plus.
5)What's the last thing your bought at your #1 LYS? Takhi Cotton Classic for a Nautie for the little one, some Manos Cotton Stria and size 4 dpns.
6)Who's Next?:
Ali
,
Karma
,
Helen
,
Bezzie
, and
Terby
.
Next up, finished Spey Valley socks. It's Trekking color 100.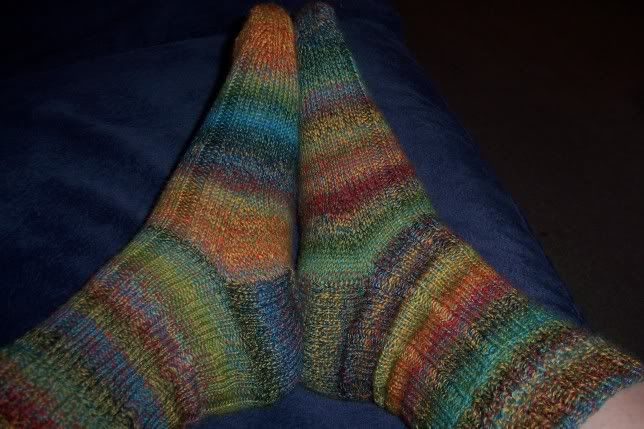 I have been working on a bunch of small projects, some secret plots, some for the Vacation swap, some new socks, and one not knitting related.
Vacation swap knitting...there are 2 of these, one purple and one blue, and I'm not showing what it is, just a tease here: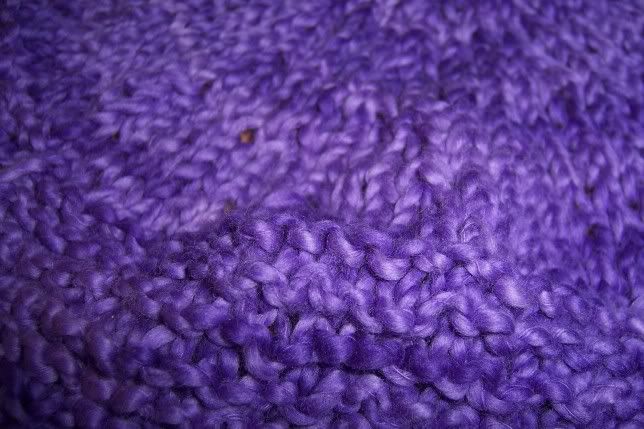 New socks. They are the Spiral Rib socks from Socks, Socks, Socks, in the Trekking colorway that most of you admired. (And by the way, my favorite of the Trekking? The cream/brown pink colorway!)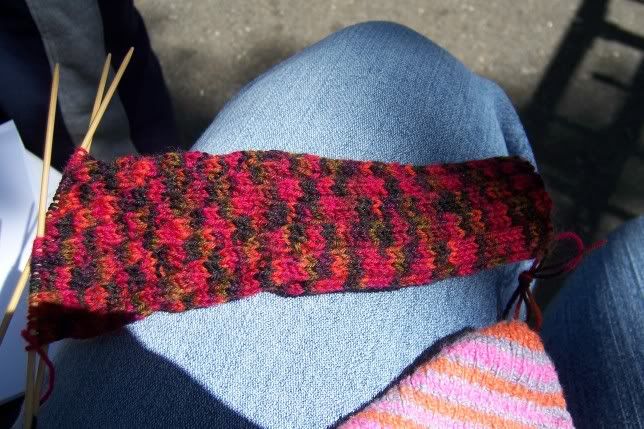 Also making an appearance at the park yesterday with the new sock, the shawl....I messed it up again while at the park, so back into the back it went, but am planning on working on it all day today.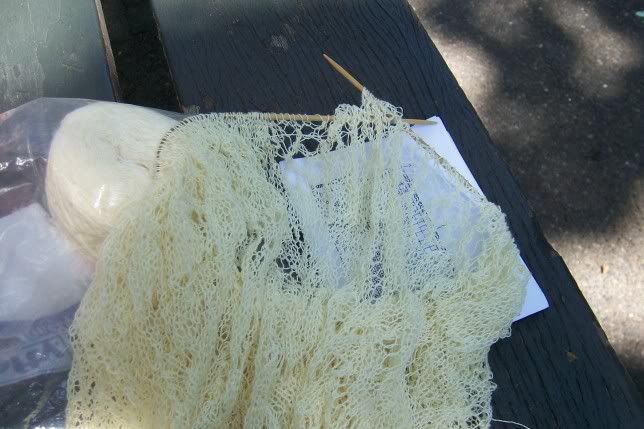 The not knitting related item. I picked up a
Klutz Quilting
book awhile ago. It's meant for kids, but since I am a kid at heart, I knew it would be perfect for me. I am interested in learning, and I finally pulled it out last night and started to work on a sachet. It's stuffed with fiber fill sprayed with Victoria's Secret Love Spell body spray. Click the pic to see the back of the sachet.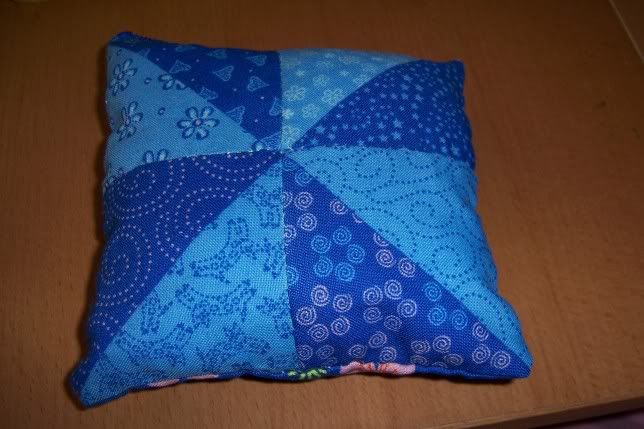 Last, we have my purchase from the Lion and Lamb sale with Bean last week. Go visit Bean's
blog
to see pics of me and how much I love this Malabrigo.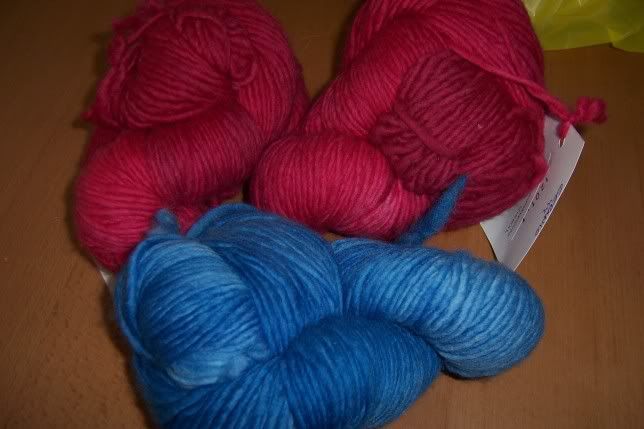 Happy Mother's Day to all my net friends!