Instead of working on the second one of these: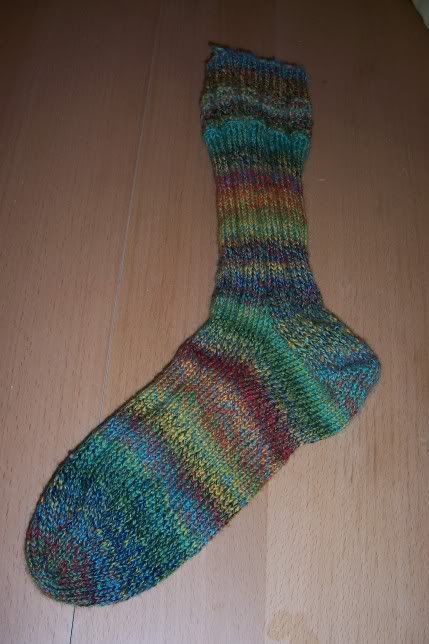 Or working on
this
shawl, I picked up a new project: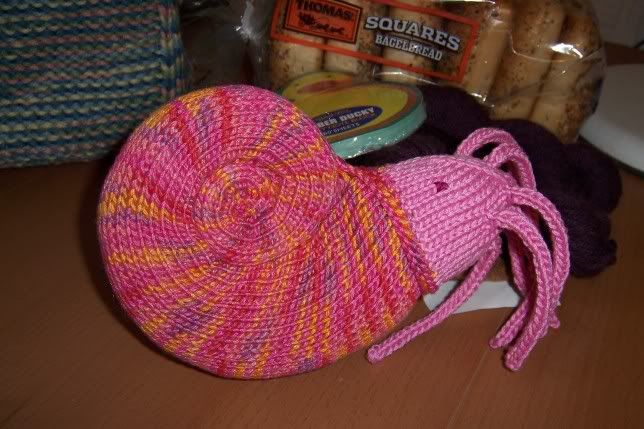 She's off to her new home tomorrow. I hope her new owner likes her as much as I do.
I got a few things in the mail over the last week. First let me show you the rest of the Trekking that I got. Anyone care to guess which of the four is my favorite colorway?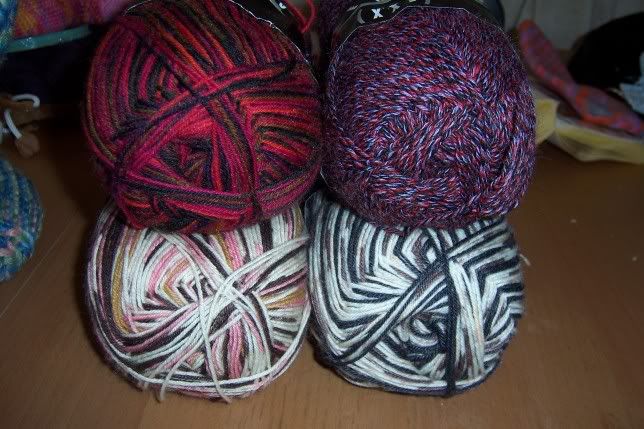 I also received what I won from the
Fug Off
. I think it's an adorable tote: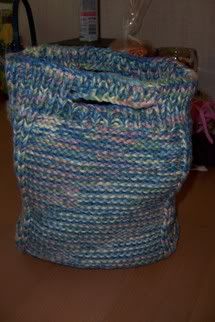 And, from my KnittySP6 co-hostess, Maryann, merino and possum wool: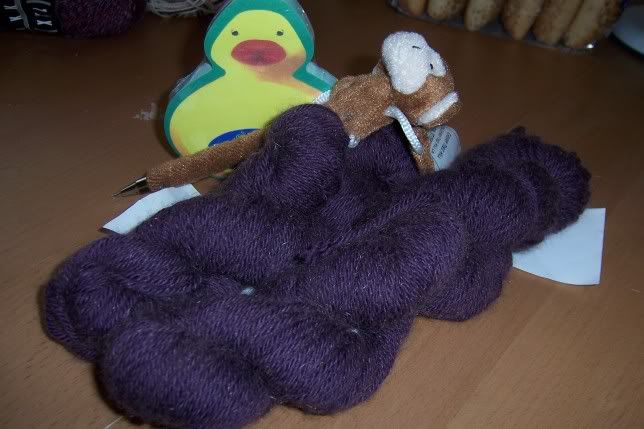 I plan on being busy this week, with field trips with the little one, but in between such fun, I will be working on the shawl. The wedding is coming up fast, and I really do want to wear it.
And, a just because photo....hubby and I stole a few minutes together on Friday and hit Brighton Beach to walk along the boardwalk for a minute or two. He told me to go frolic in the sand, so I did.