Twice a week the little guy has show and tell, and twice a week we have a hard time choosing what he should bring in. The last show and tell day, he brought in
D is for Dragon Dance
, and it was his most successful show and tell to date.
Speaking of show and tell, I have a show and tell of my own. First, I'm still working on the shawl. It's gotten bigger, and I'm on the last pattern before doing the edging. And we're up to almost 600 stitches. Oh my.
The shawl so far: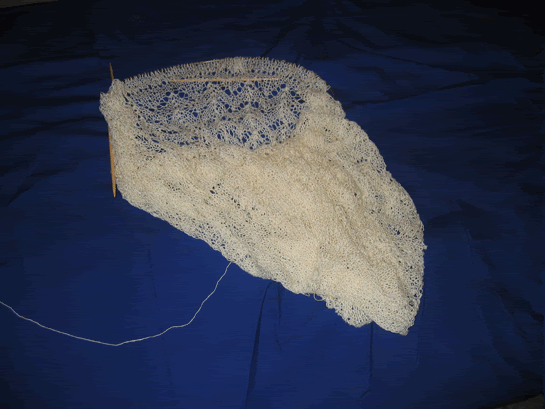 The horseshoe pattern close up: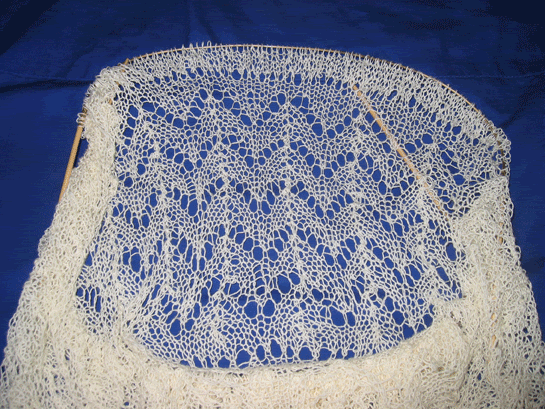 Next, the first of 3 baby gifts I am making, this is using a pattern from Debbie Bliss
Baby Knits for Beginners
that I borrowed from
Valerie
. I still need to do a light blocking, and add a button, but it's too damn adorable not to show off. I used 4 balls of DB Baby Cashmerino.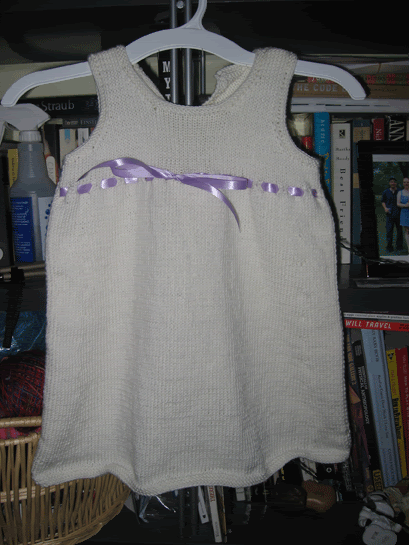 Last, I joined a mitten swap, and while the recipient will remain secret as well as all the yarn info, I liked the mitts too much not to show. They also need a slight blocking.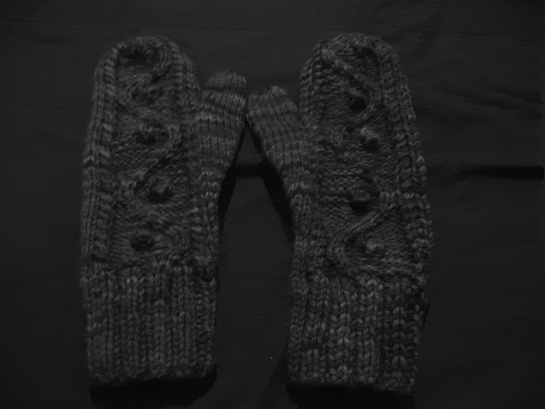 And to my anonymous commenter, I'm waiting impatiently for February to get the mittens you're making. I'm looking forward to receiving them!