Going back 3 weeks, there was a transit strike. It was fairly painless to get in and out of the city, since the hubby was very kind to drive me in and out. The day before we left for vacation, I ended up walking from work to the Bklyn Bridge, where hubby picked me up. It was not a bad walk, but not something that I would want to do on a regular basis.
The first day of vacation was spent packing up our suitcases, and wrapping presents to take with us. We headed out for our drive to FL around 5pm. There isn't much to see along I-95, especially at night. I took over driving for a few hours when we hit
South of the Border
. Note to self, never, ever, ever stop there again. We reach my MIL's house shortly before 6pm on Friday, gassing up our wonderful little
hybrid
car only 3 times from NYC. The trip itself was very relaxing. The best part was being able to wake up and sit on the
terrace
that overlooks a lake with a cup of tea (and some knitting). We did venture away from Boca Raton for a few days. We headed west to Tampa to visit a friend of mine and to hit
Busch Gardens
with the little guy. While at Busch Gardens the hubby and I rode
Sheikra
, a dive coaster, which I screamed my pretty little head off at the first drop. I normally don't scream on coasters. The little guy had a blast in the dragon area, that is complete with 3 treehouses with bridges that connect them. He also rode his first "big boy"
coaster
. It's hard to believe that at 5, he's almost tall enough to ride the big coasters.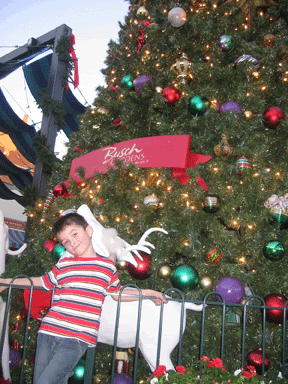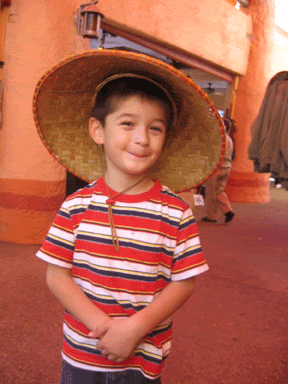 We also hit Bradenton and Sarasota, where hubby's aunt and uncle live. They've got a gorgeous house, with a screened in porch that overlooks some water that I fell in love with. We walked by a
marina
, taking in fresh air and sunshine, and drove along a strip of road between the bay and the Gulf of Mexico. I wanted to stop and dip my toes in the Gulf, but hubby didn't want to stop the car. It was the first time I had ever seen the Gulf. The rest of the vacation was spent back in Boca, soaking up the sun by the
pool
, or just relaxing in the house. Hubby and I managed to get out by ourselves for a couple of nights. One night we hit the movies, seeing
The Ringer
. One night we went to dinner at Mark's at the Park in
Mizner Park
. We spent New Year's eve at Mizner Park, outside the gated area of the amphitheater, looking at stars and listening to the
B-52's
count down to midnight. The drive home started New Year's day around 11am, and we made it home just after 9am on Monday.
Knitting you ask? Well, Tubey had been my FL knitting, and since that was done before the trip, I wasn't sure what to pack. I brought with me some Brooks Farm yarn that I bought at Rhinebeck and some Koigu. I started a multidirectional scarf with the Brooks Farm, that has stalled, since you know, working with wool/silk in the heat of FL is just not fun.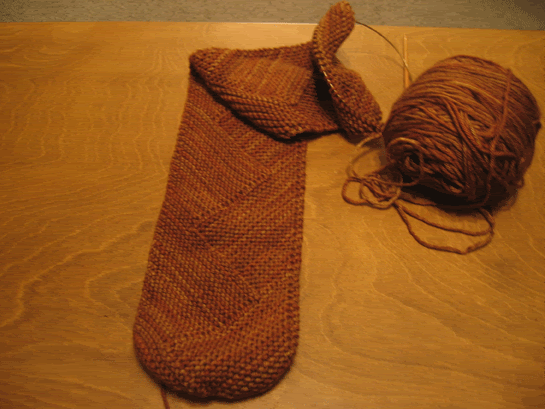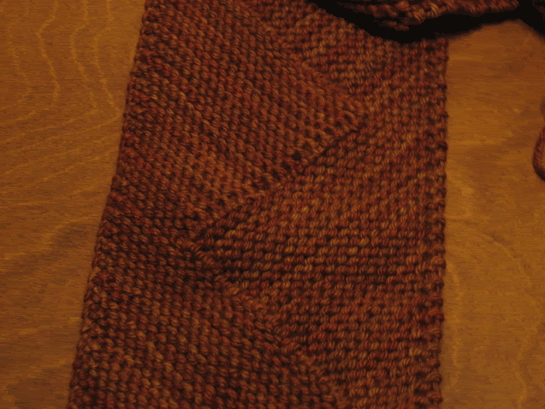 I also started a
sock
with the Koigu and only got half way thru before I lost interest. I didn't actively search out LYS, because I really don't need more yarn, but I happened to spot a Michael's near the salon where I got a manicure and pedicure and scored some tape yarn for $2.50, originally $9. I quickly made a bath puff for the MIL with one ball, started a second and lost interest. I became addicted to the little guy's Nintendo DS, playing
Mario and Luigi: Partners in Time
, and have not put it down since before we left FL.
I got frustrated at a point in the game on Weds. night and decided to start a new kniting project. I picked up some soy yarn that I got at a yarn swap over the summer and the book
A Gathering of Lace
and started a shawl from it. I tried to channel
Monkee
and her lace talents for starting the shawl, and I think I succeeded. I've been addicted to the shawl ever since. I did screw up the first couple of increase rounds, but I'm looking at it as a design element, not a screw up. What do you think so far?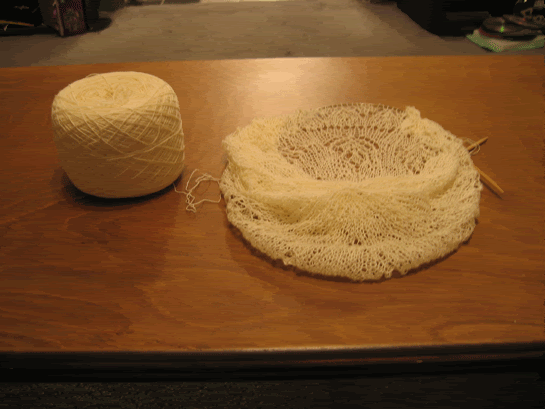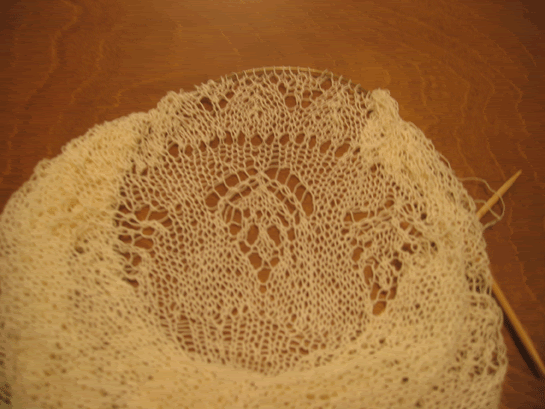 This is a picture of the size of the yarn (thread?) compared to Koigu KPPPM: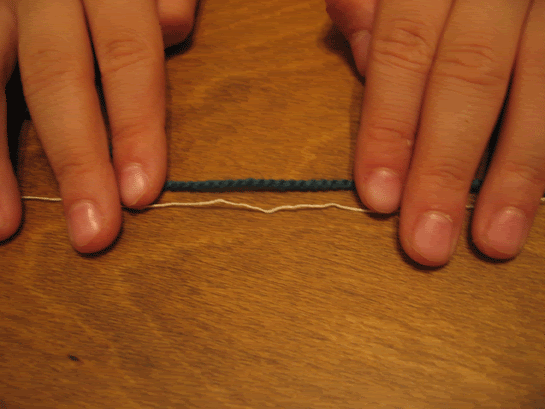 More later on the shawl...