Oh, how I love Skid Row. Unlike my coworker who the day after Thanksgiving turned her radio to 24/7 Xmas music on it's highest volume and is trying to make me jump out the window.
Anyways, a finished handspun superfine alpaca hat for mom. It's plain, and I'd like to jazz it up a little bit. Any suggestions? I'd like to use regular stash yarn or handspun stash if possible. If I can't jazz it up, I'm hoping to finish spinning up a good amount of some lovely brown alpaca I have to give to her. Heck, I may do that even if I jazz up the hat.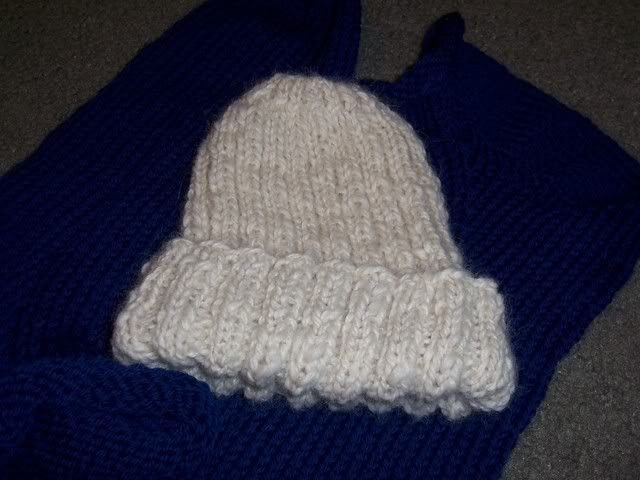 Also done are Fuzzy Feet. Not felted (obviously). Mom's boyfriend has size 8 1/2 feet, and they look fairly large....I hope that they fit properly once felted. Yarn is Wool of the Andes (2 and a smidge of a third ball), leftovers from my Rogue. Gotta love stash busting.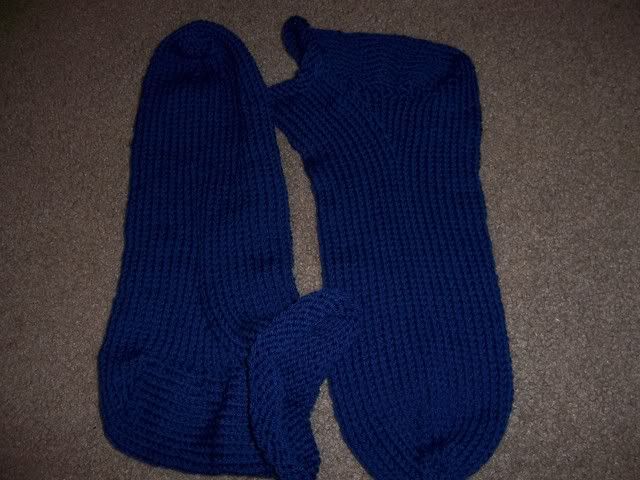 Progress on the brother's sock...Trekking from stash.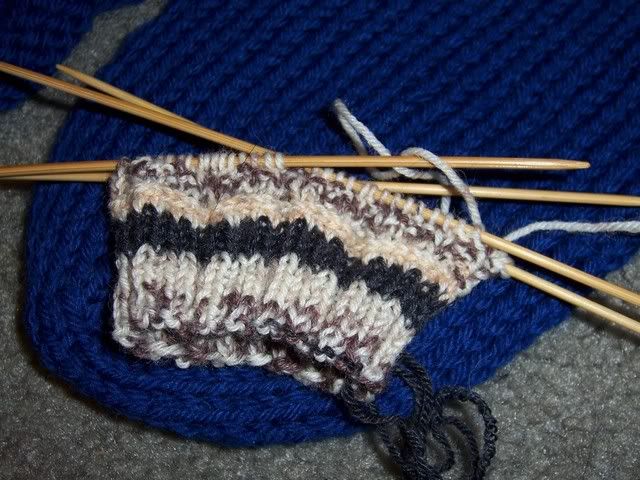 Also started....Broad Street Mittens for a friend...Knit Picks Sock Memories from...where else? Stash!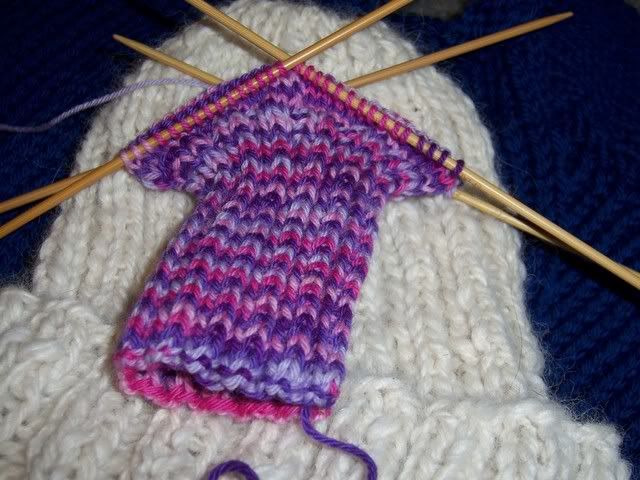 Any guesses on when the next "finished Xmas object post" will go up? :)