Last week, I cleaned out my desk at work. I got a new job and I start on the 2nd. While going thru 9 1/2 years worth of crap, I found a bag containing a pillow. I must have brought it in to show someone and never brought it back home. See, before I fell into knitting, I was big into cross stitch. This is probably my favorite thing that I made from that hobby.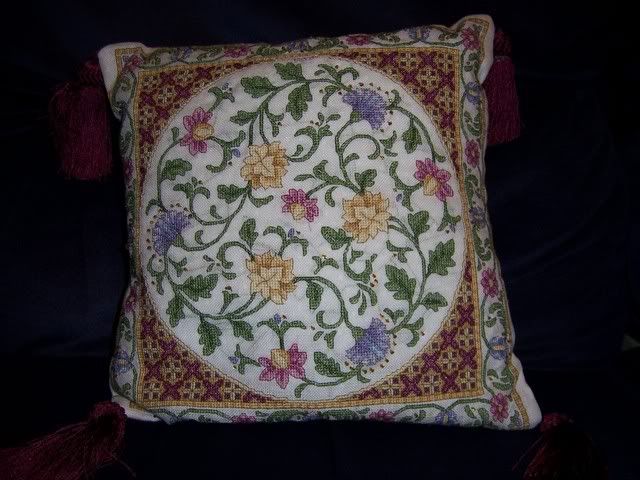 My current obsession is the #!$#%@ tea shawl. I just couldn't get past that last chart. Well, I perservered, and I made it past it. I'm now on the edging, see?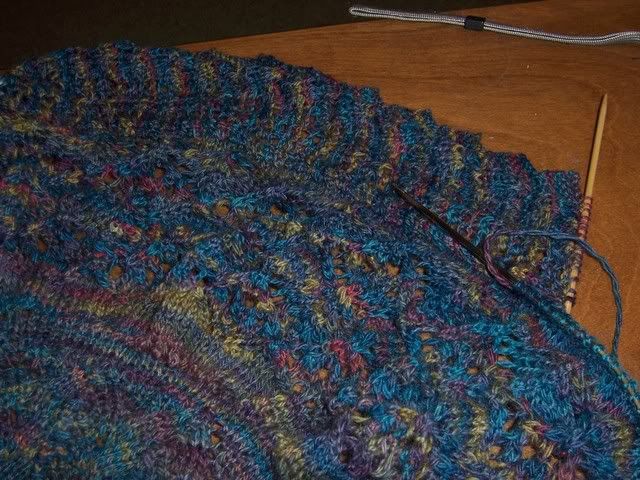 Proof that I am truly insane? As soon as this one is done, I'm going to cast on again for another one, using that soy yarn that I originally started with. Yes, truly insane.
And lastly, while I don't have much Xmas spirit this year, and my decorations are next to none, there is one small decoration up in my house. Valerie got this for me last year and it's currently hanging from my living room ceiling fan with, what else? Some handspun red yarn.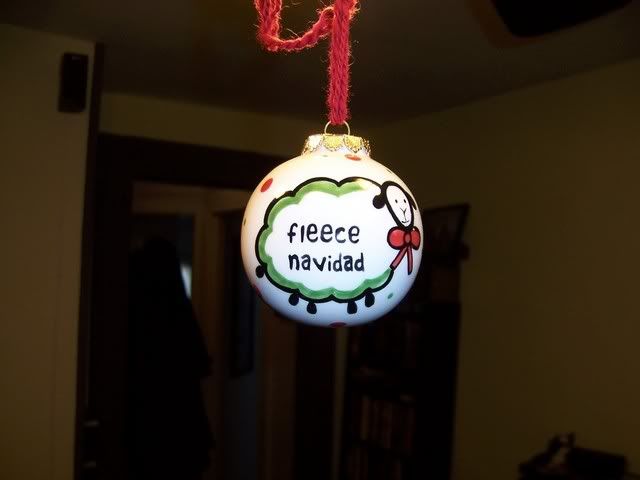 Happy holidays folks.