The knitting:
Socks that are taking FOREVER, but should be done soon.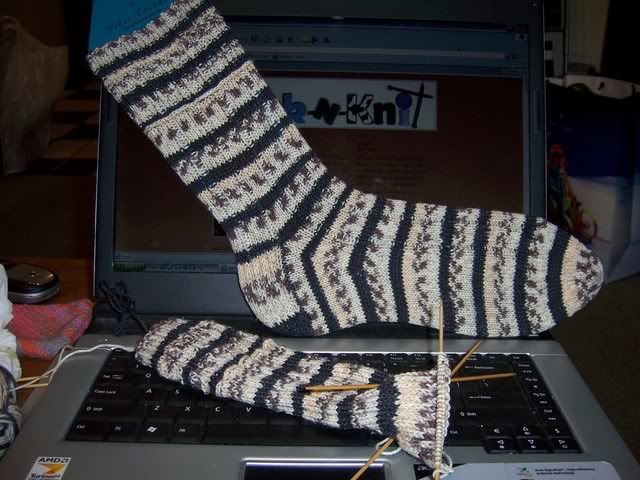 The first of the Broad Street mittens, minus the mitten top. Hopefully I can get it done plus the second one by Xmas.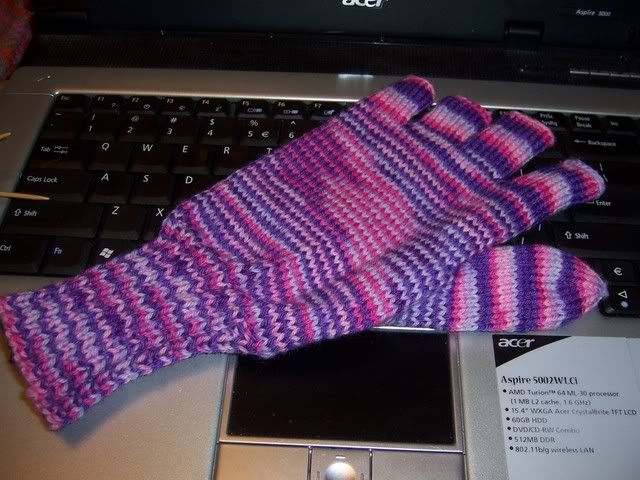 The spinning:
I'm spinning up some red/brown alpaca top, in hopes to have a fingering/sport weight with enough yardage to give to my mom with the handspun hat. This is about 2 1/2 ounces of singles.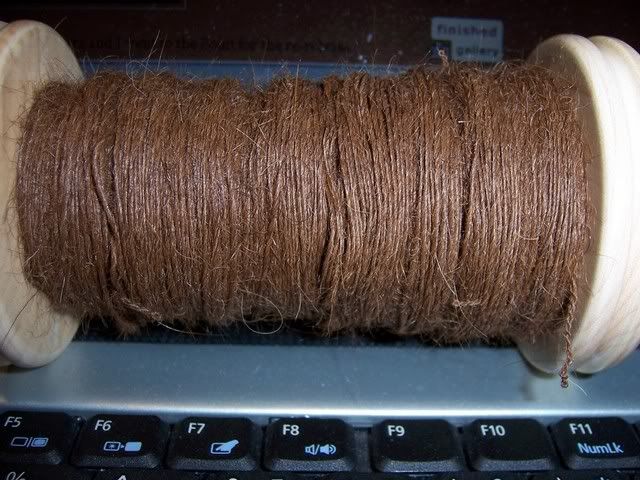 Also spun and navajo plied (I'm liking this method more and more), some merino to make mittens for the little guy. There's one more color to add to the mix (a brick red)....the kid has a strange sense of color.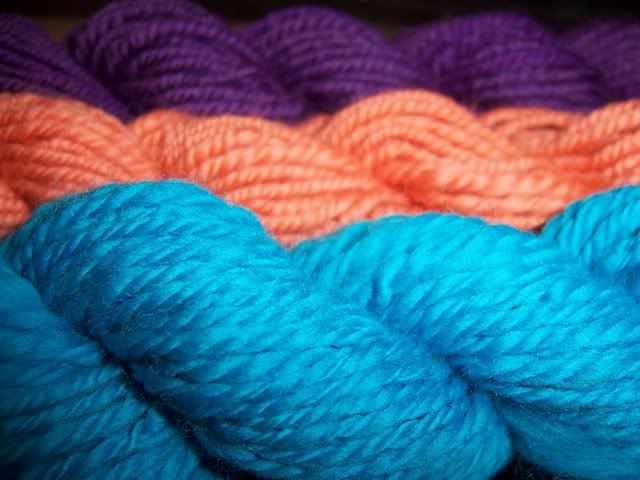 The dyeing:
I've done a bit of dyeing with Kool Aid on yarn. I wanted to venture into dyeing my own fiber. I bought a bunch of colors of Wilton's (I figured I could use the Wilton's for baking if I wasn't thrilled with dyeing) and used 2 ounces of BFL that I got when I bought Lulu. Some pink and brown Wilton's, some time in the oven at 250 and some drying time and this is what I got: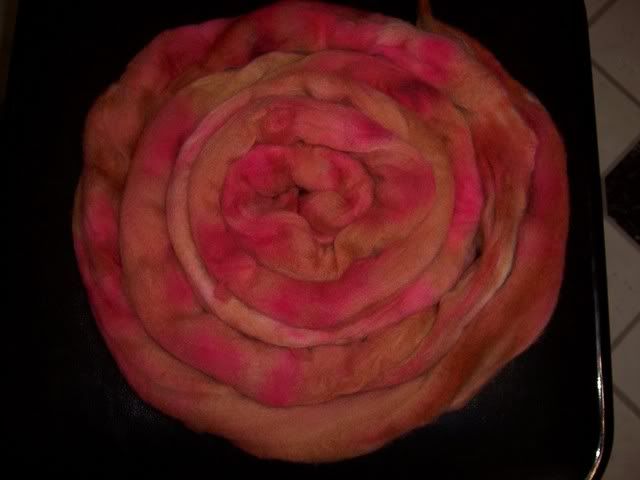 I'm not sure how I feel about it. I was hoping for a deeper brown, but for the first time dyeing, it'll do. I think it is what I'm taking with me for a mini spining get together on Thursday. I can't wait....it'll be fun.
Oh, and for
Jo
....a pick of the entire sweater. This is the 4T size.