Yay! The sweaters are done. They were actually done on Tuesday, but I'm a lazy girl and didn't get around to posting til today. Pic is a little dark, but I think it's a nice shot. Props to hubby for taking the pic to represent the true color.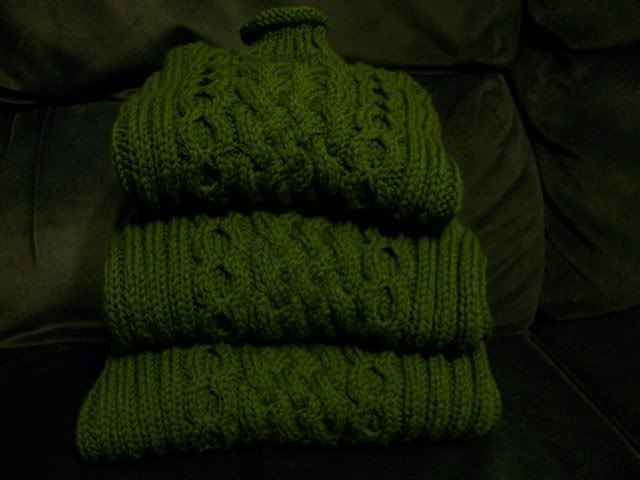 Last night, Tamara and I went to the Point for the re-release launch party for Knit 1. There were door prizes. Look what she won: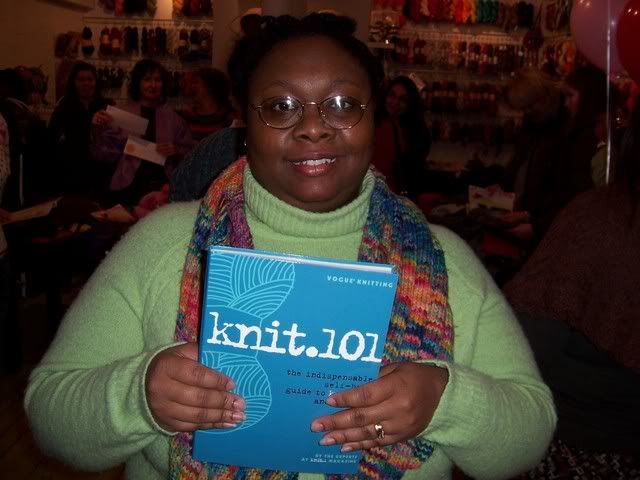 Guess who won the second copy of the book? Me. I didn't win things before I became a knitblogger.
We hit a the
Caliente Cab Co.
afterwards for some dinner and some drinks. Yum. No, the similar sweaters were not planned.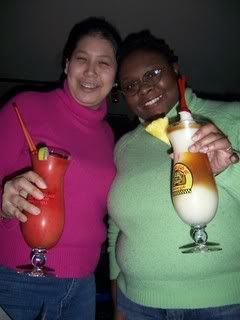 Trekking socks for the brother are moving slowly...I'm not quite done with the first one yet. But then again, I picked up another project...it's secret though. I will share that it's being made out of stash yarn! :)