The knitting portion of the aran sweaters all done. Seaming remains.
A closer look at the sweater bodies...
And one more item knocked off my Christmas knitting list: socks for the sister. Woo!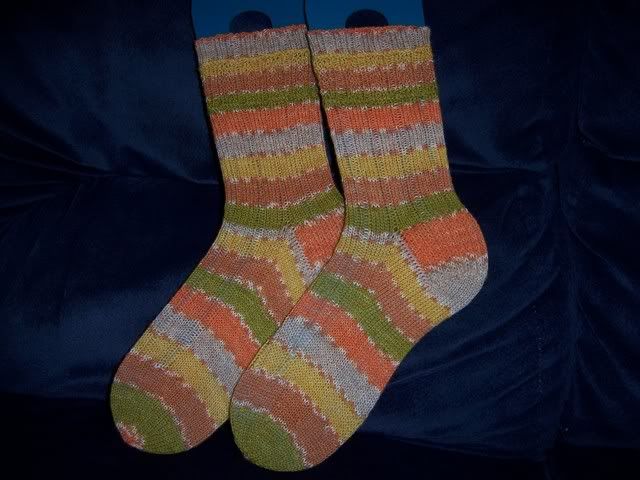 For some reason, the entire sock matches stripes, except at the toes. Hmmm...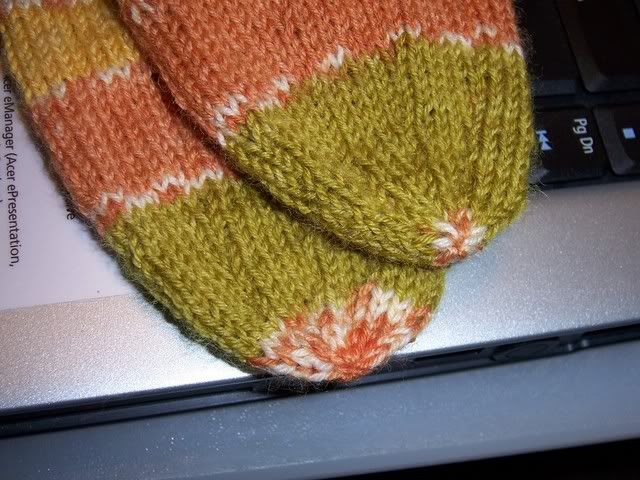 Next up, a handspun superfine alpaca hat for mom, and the same socks as above, but in a different colorway for the brother. Fuzzy Feet may make an appearance for mom's boyfriend, depending on if I can find something suitable in stash. Poor Lulu is being neglected as I work on all the Xmas projects. Can you hear her crying?