Front to the first aran sweater finished. Sleeves, both at once started.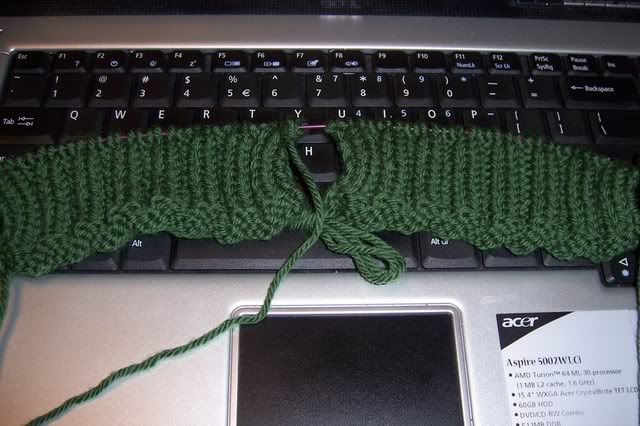 I'm on the last increase row on the tea shawl. 6 more plain rows and I start the last evil pattern chart. Lacevember is for 2 months, yes? I may need both months to get thru that chart.
Valerie presented me with 4 oz of hand dyed (by her!) superwash merino this morning. Yum. I can't wait to spin it up.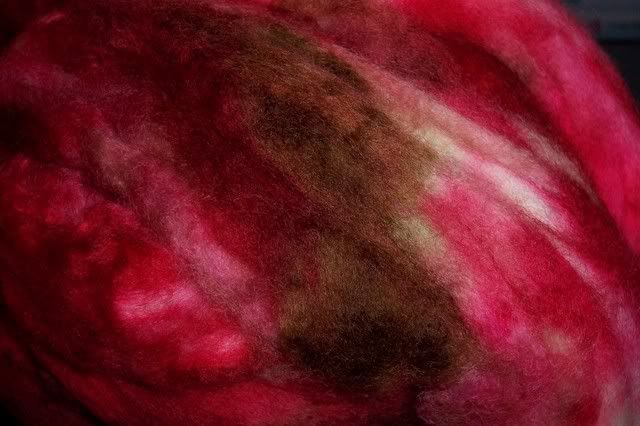 Speaking of spinning, there is a merino/tencel blend on Lulu at the moment. I'm quite proud that the singles are 36 wpi. It's the Autumn colorway from
The Sheepshed
.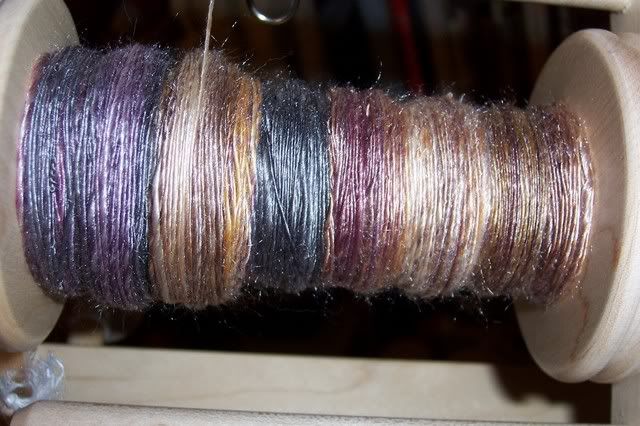 Also done is the Sno Cone roving, all plied up (navajo ply). I have approximately 140 yards of it. Now, what to do with it?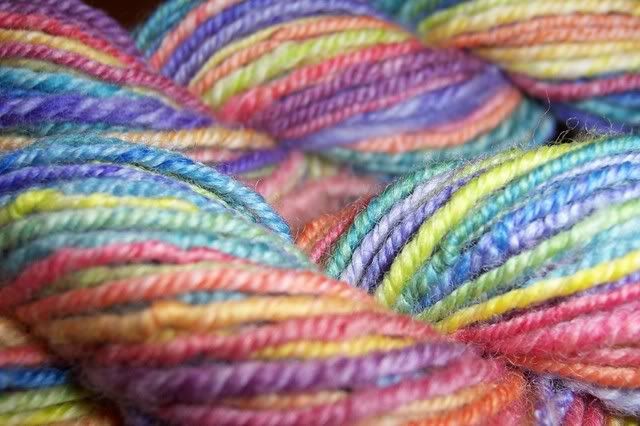 Bonus points to whomever can tell me what tv show song the title of this post comes from.....