Merino/tencel. It started life like
this
, became
these
singles, and now it is a 2 ply yarn: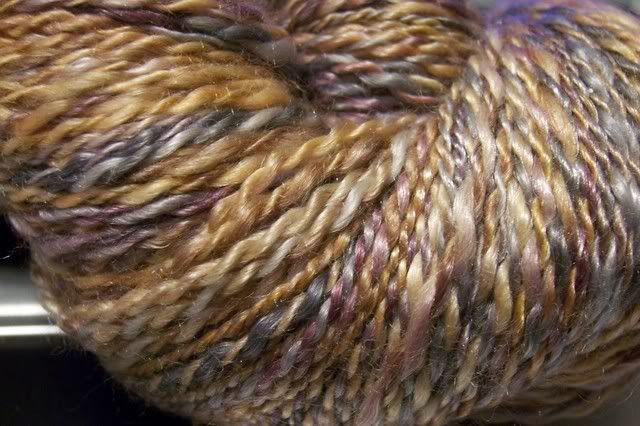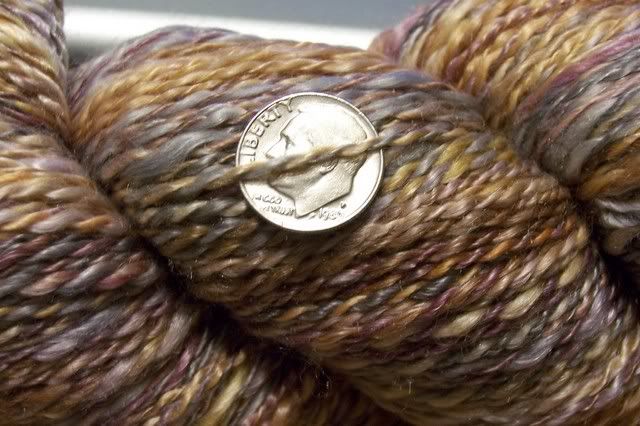 Approximately 410 yards, 19 WPI and
balanced
!
Yesterday I met up with
Rosi G
. I won her blog contest and she gave me my prize, a hank of Lisa Souza Sock! Merino, in Mars Quake. Isn't it yummy? Thanks Rosi!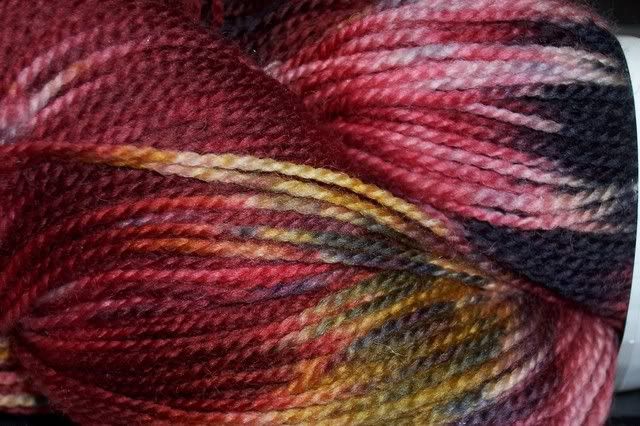 What do I plan to do this Thanksgiving? I hope to finish a pair of socks for my sister for Christmas. I'm taking a break from the aran sweaters....seaming on two need to be done and the knitting of the last one. I deserve a break, and socks are a good way to go. Here's the start of Spey Valley socks in Trekking for my sis.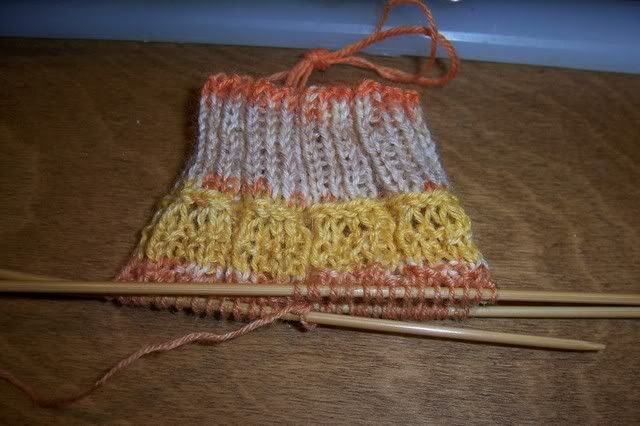 Happy Thanksgiving folks! Eat lots of turkey and do lots of knitting.