We have a winner!
Penny Karma
, email me or pm me with your address. PK's entry made hubby laugh out loud.
What should I blog about today? Should I blog about the stuff I'm spinning?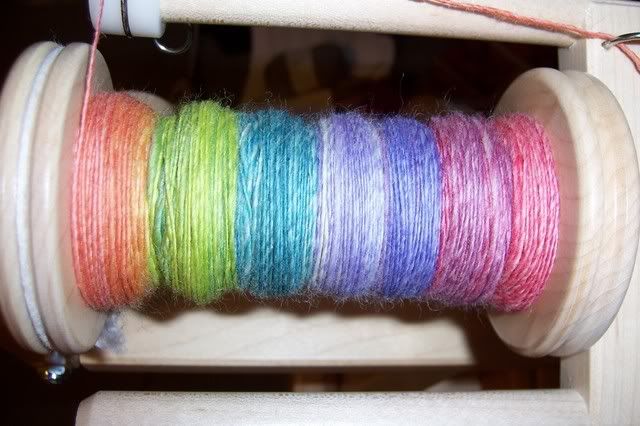 Or should I blog about the very bright
yellow merino
that I spun and combined with
this
to make this: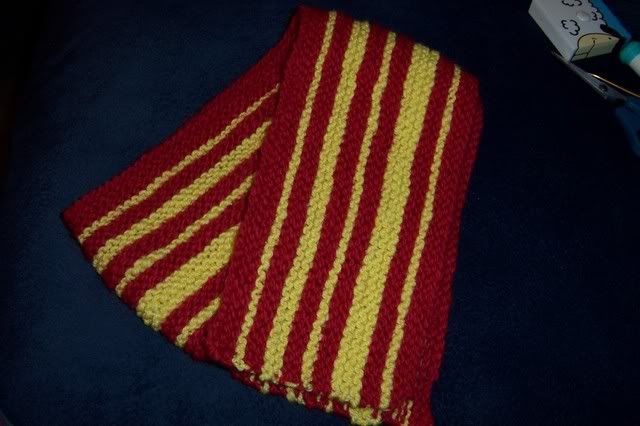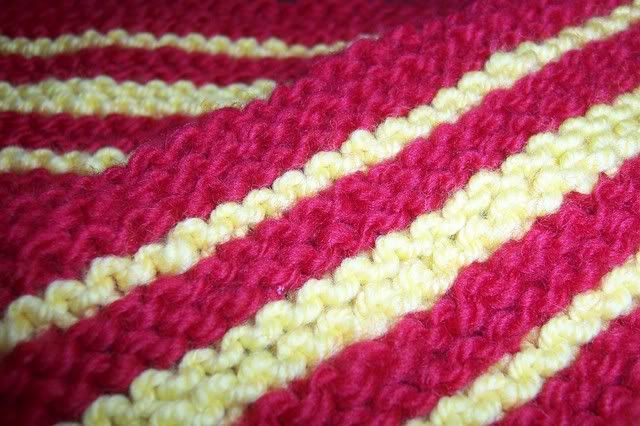 Or do I blog about the yummy yarn that I got with the Point gift certificate that I won?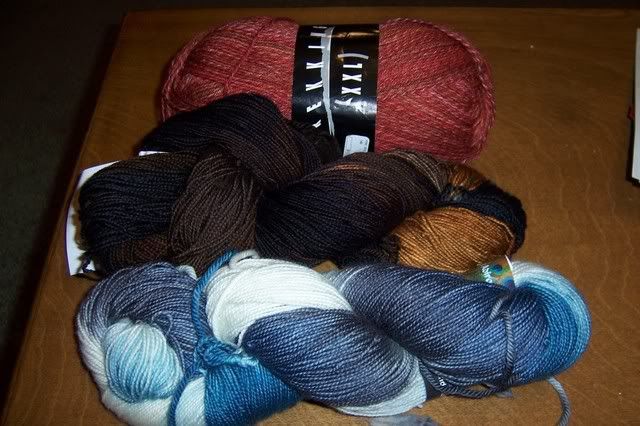 Or....do I go play with my new Knit Picks options needles? Eh...I've got 3 kid sweaters to knit for Xmas...I'm going to go play and enjoy my birthday.