I fell hard. For my spindle that is. I love it. I find myself wondering how much time and attention I can pay it when I get home from work. I starting spinning up the stuff that Tamara brought me (Ashland Bay you said?). This is how far I've gotten: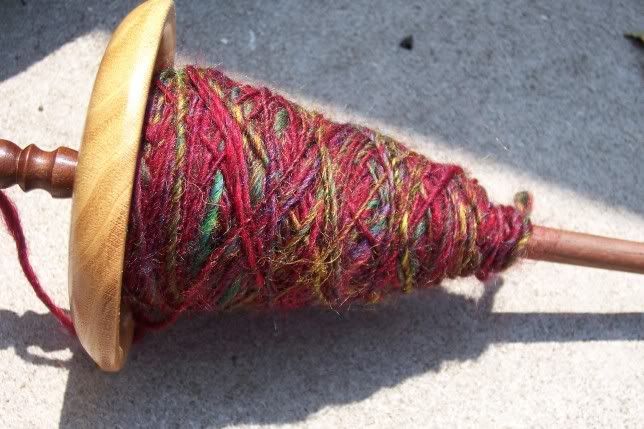 I also took some time today and put the natural yarn I spun up into a pot and kool aid dyed it. It's 2 packets of Strawberry lemonade. I love the way it turned out.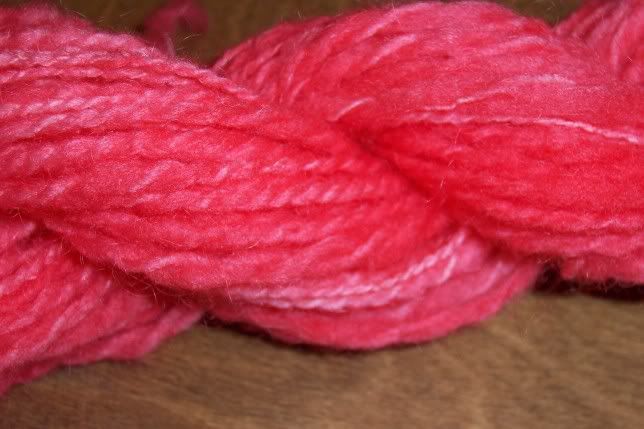 I haven't given up the knitting totally. I finished the second Baudelaire sock last night, and cast on for the other rpm sock this morning. My finished Baudelaire socks: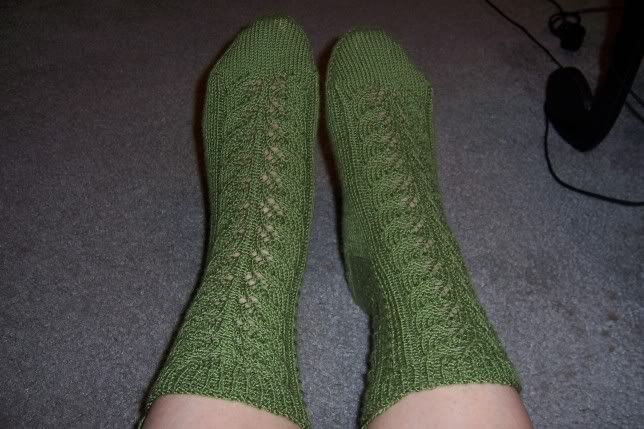 On to the blog stalking assignment for this week. I believe this week is art. Well, we're not big on the art in this house. We've got Starry Night hanging in the living room, and some crayon scribblings on random pieces of paper on the fridge. The most original art that we have in the house, however, happens to be 2 framed pen drawings. They were all done by hand with black pen and the occasional bit of red. They were done by a friend of ours (who also designed my last tattoo for me), who has since passed away. We've got to find the right place for them, and we will when we have a house, but until then, they are put away. I took them out just for photos.