First, the knitting. The tea shawl and I have not parted ways for about 2 weeks. Til today. It seems that the diamond madeira pattern and I do not get along. I got past the spot where I kept screwing up. I kept chugging along and I got past the halfway mark. I celebrated and kept going. I should have shut my trap. I have to rip back about 8 rows. No life line. 574 stitches and 8 rows equals a huge headache. So it's banished for the next few days....or weeks.
Because I not able to be committed to any of my current projects, I started a new one. I started .
rpm
in the Apple Laine that I received fairly recently. The pattern is written for 2 circs, and I don't usually like to do 2 circs, but I thought I'd give it a go this time. I'm not that far into it, but I'm loving the easyness of the pattern, and the yarn is wonderful to work with.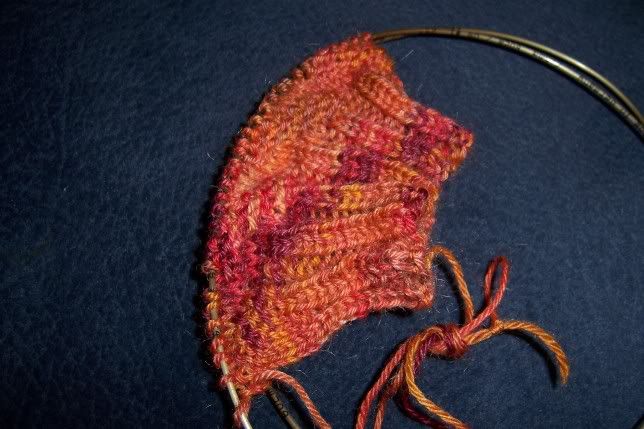 Now, to the pics of under the bed. I'm embarrassed to say that I am not the best housekeeper. I honestly have not looked under my bed since I don't know when. Therefore, you get just a peek at what has been shoved under there.
The bed, unmade, as hubby left it when he left for work (oh who am I kidding...it's not made unless company is coming by...)...click to see the peek of under the bed: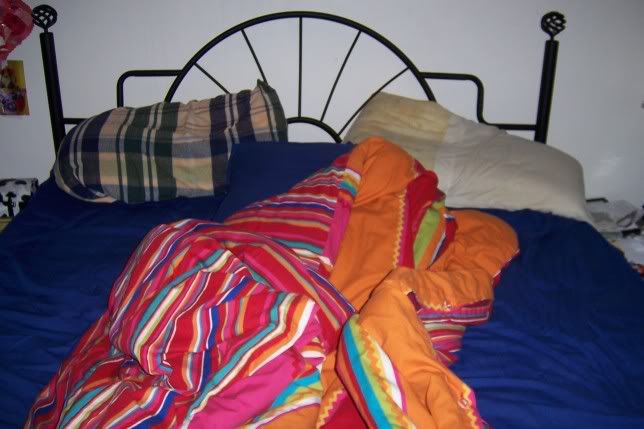 I pulled just a few things out. As you can see by the layer of dust on the dayplanner from the late 90's (shhhh), I don't go under there often. I found a cookie tin with Betty Crocker points (if you need any, let me know and I'll send them all to you for free), some preemie size onesies that were too big for Danny when he was born, the backscratcher that I can never find and some things for show and tell.
First, a hatbox that used to contain all the letters that an ex wrote me. It now contains a mish mosh of needlepoint/cross stitch stuff (click for a different view).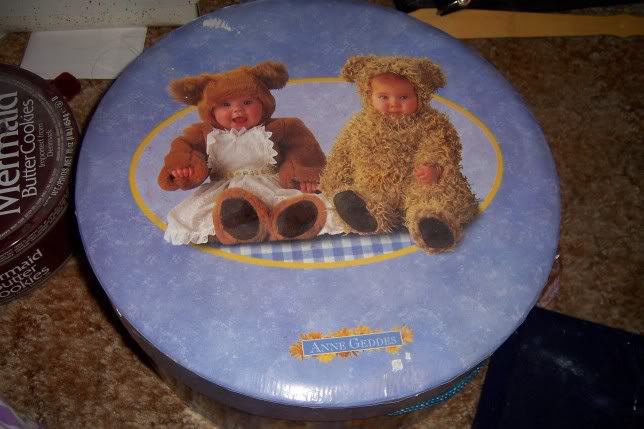 Next, a fairly dusty, yet empty, blue velvet box that came to me from India.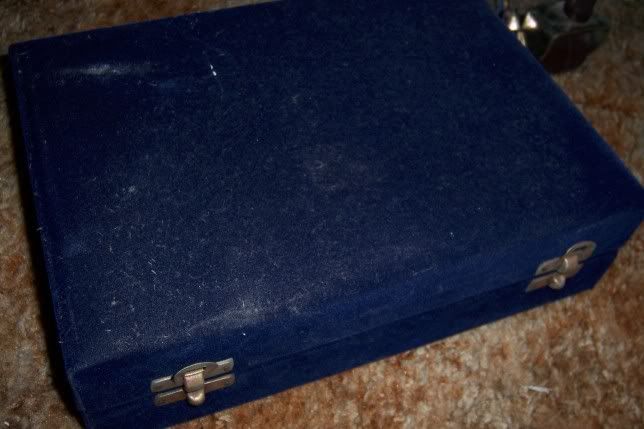 The blue box used to hold a gorgeous
paper mache
box, that had been lacquered. It now holds some of my jewelry (clicky click click)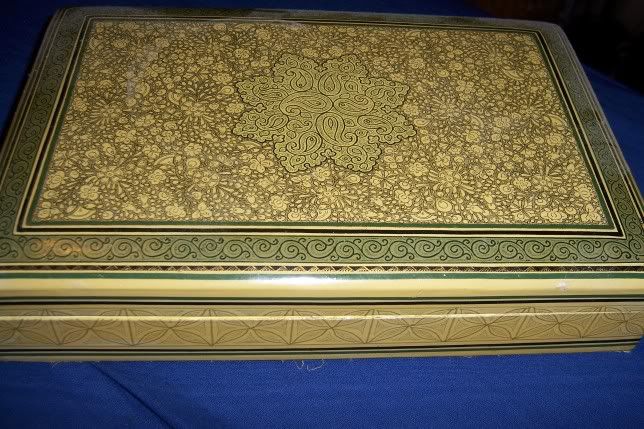 Last, I found a shoebox of pictures. It also contains a diary that I wrote in sporadically from 1989-1991. You don't get excerpts from the diary, but you get 2 pictures: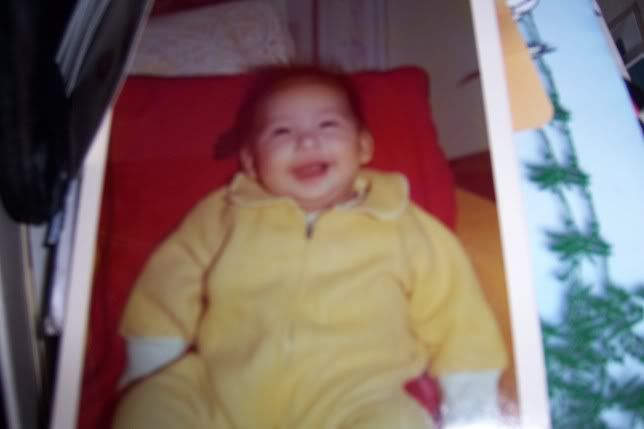 I was adorable, wasn't I? Now, the next one, focus not on how skinny I was, nor the fact that I look filthy (it was summer camp dammit!). Focus on how DAMN big my glasses were!! Who in their right mind decided that was a good look?!? That's Aug. 1988, by the way. I was 13 and headed to high school the next month.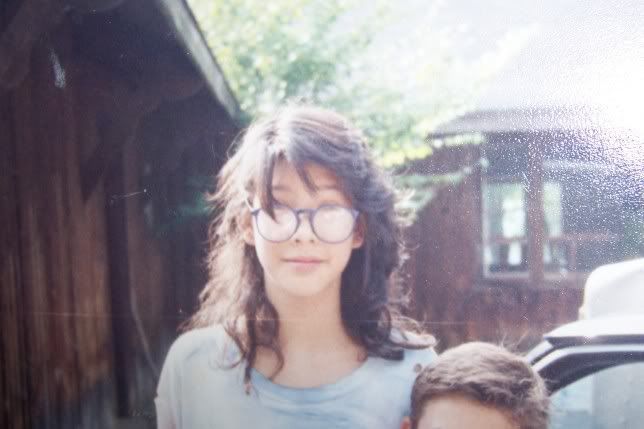 You may begin the laughing now.