Cooking:
For this week's blogstalking activity, there was cooking. Chicken cutlets. You start with thin boneless chicken breasts...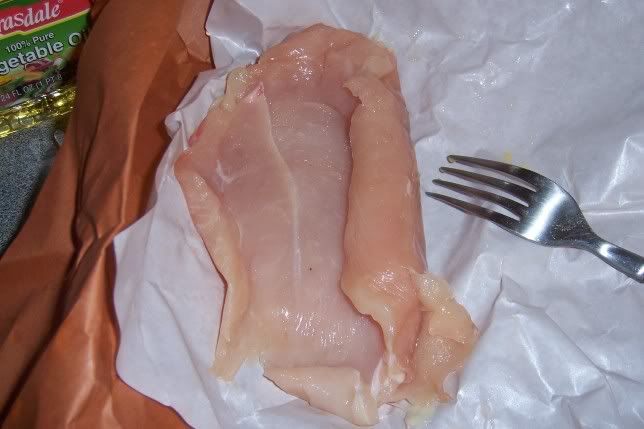 Dip in egg...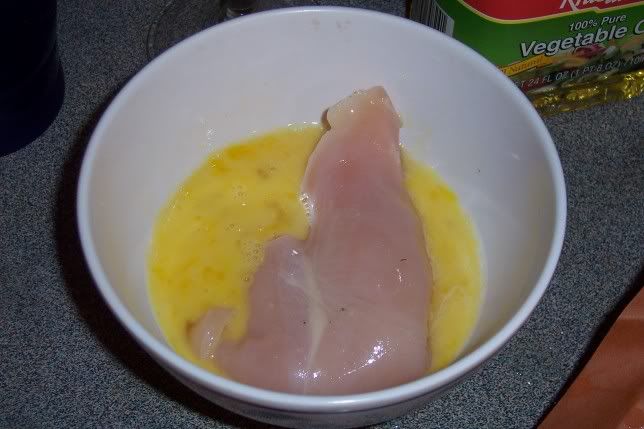 Dredge thru Italian seasoned bread crumbs with extra Italian seasoning and some garlic powder...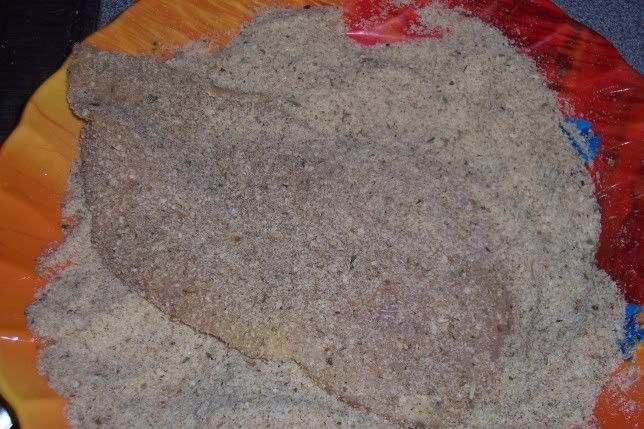 Fry in frying pan with some vegetable oil...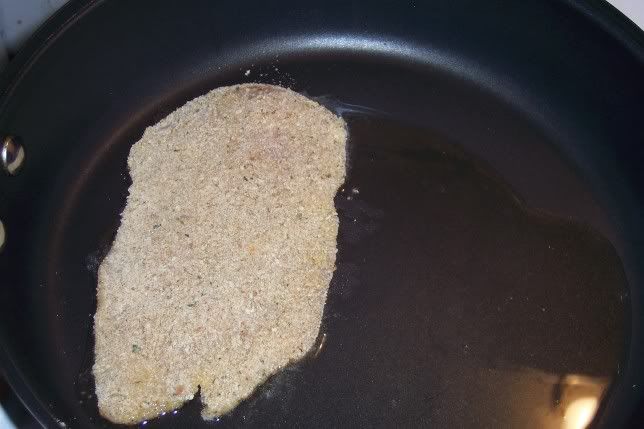 And voila! Chicken cutlets.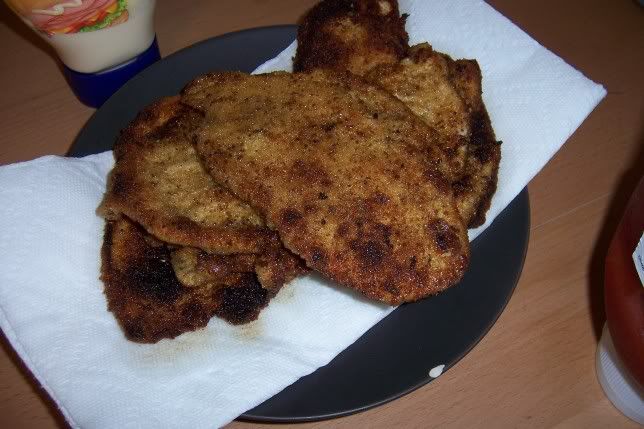 Knitting:
Rpm socks finished shortly after the last blog entry...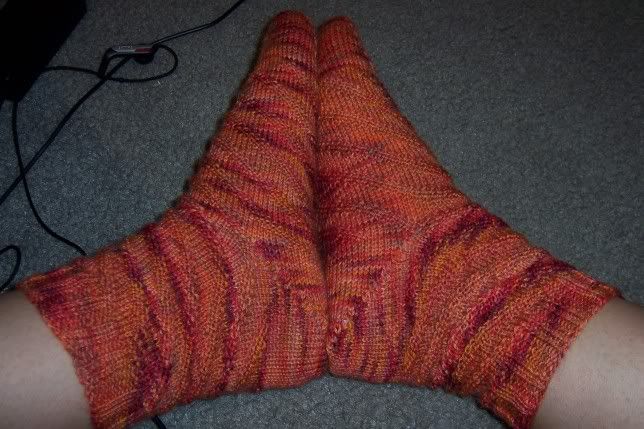 A finished knee high in the infamous orange sock yarn that
Laura
sent me. Pattern is
Karen's Red Socks
: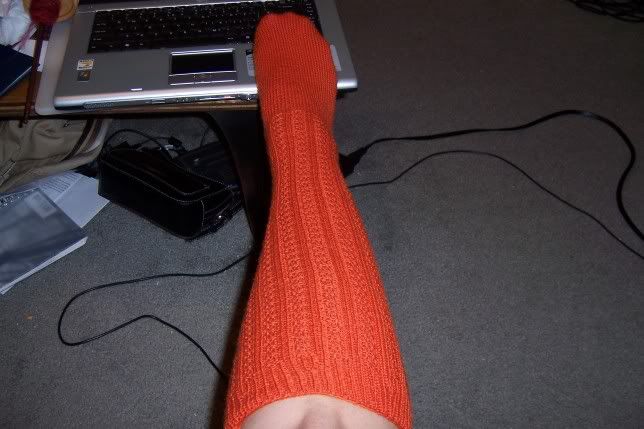 Spinning:
This is the Ashland Bay that
Tamara
gave me...click for closer up view.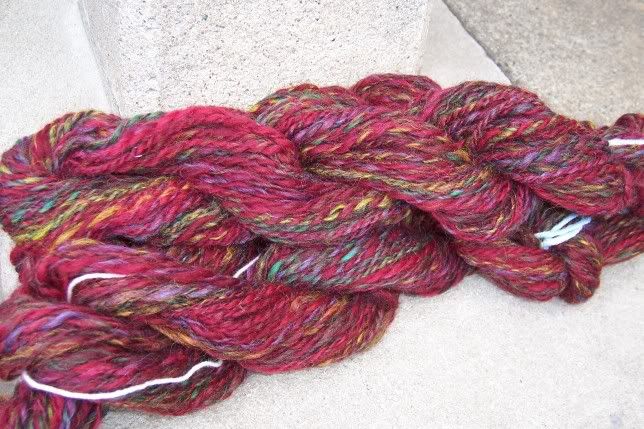 Stash Enhancement:
I went to the Point's 40% off sale today. I bought a hank of Fleece Artist Blue Face Leicester 2/8 (click for close up):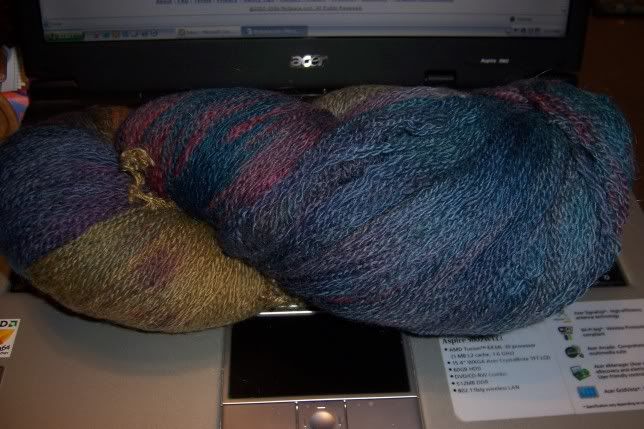 And 10 balls of GGH Mystik, to do the Go with the flow tank that Laura finished and
Valerie
is currently working on.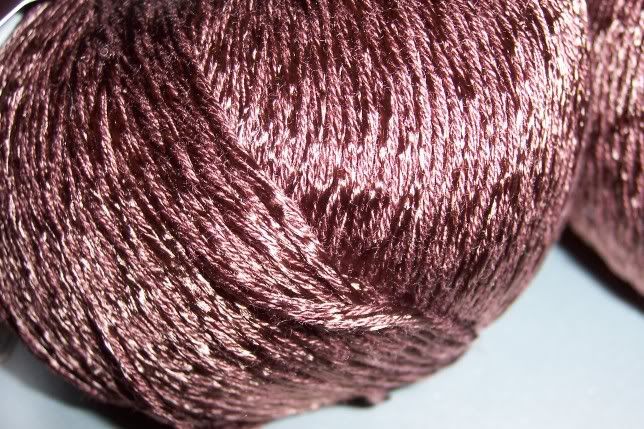 Other fun stuff:
Tamara and I went to the beach for some knitting and some rays yesterday. I cast on for Sizzle. No pics, because it's just a few rows of seed stitch at the moment. Pics when there's more to look at. I did take a pic of Tamara testing the water....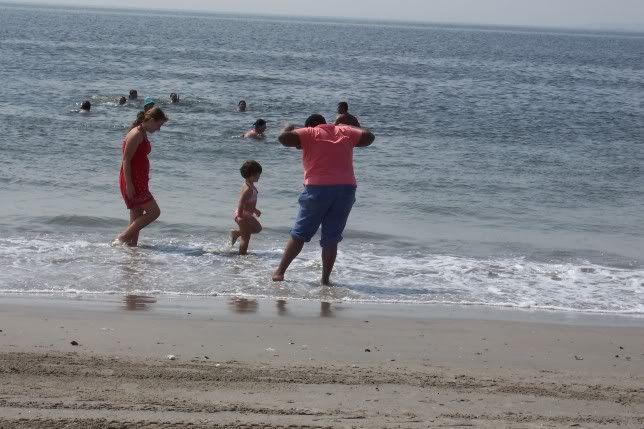 And because someone asked in the last entry to see the tattoo created by my friend...note the little one's initials, and the heart for a wing. Sorry for the blurriness of the pic....tis difficult to take a pic of your own ankle....