The wonderful Valerie loaned me her Ashford Joy on Saturday. I brought it home, and immediately went to work on 2 oz. of Corriedale Cross Wool that I had. It spun up nicely, got plied (SOOOOO much easier to ply on a wheel than on a spindle!), got washed up and skeined. My finished product (click for close up):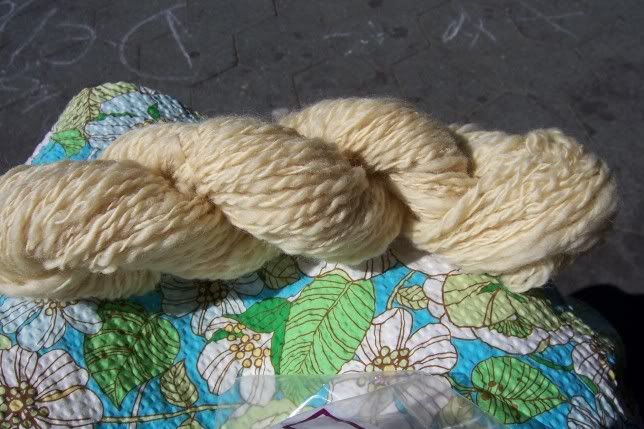 My next adventure in wheel spinning was some 2 oz. of merino wool. This is 1 oz. of it: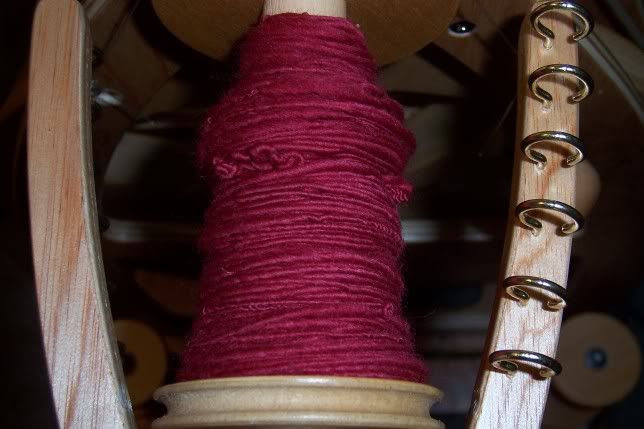 It's already been plied and is awaiting a washing. The red is something that the little guy picked out. I told him to pick two colors and I would make a hat for him from it. Oh yes. I made another trip to the Yarn Tree today. I bought 4 oz of merino (2 oz of red, 2 of blue), 4 oz of baby camel, 4 oz of alpaca, and 2 oz. of some handpainted kid mohair/wool.
I'm not the only one who likes the wheel...the little guy got to pedal on it, minus the fiber.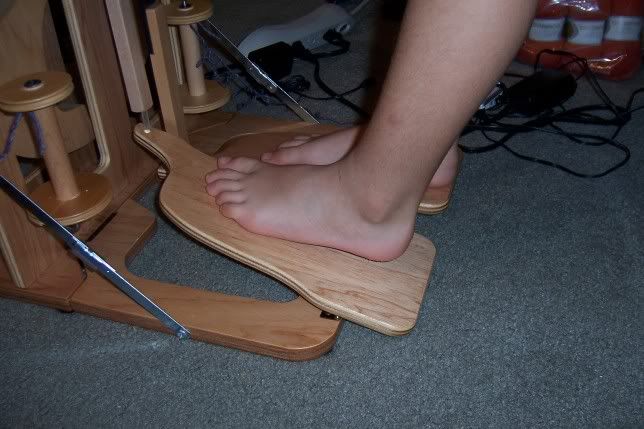 I finished Sizzle on Friday. The pic is awful, and I apologize. Hubby has either been at work or sleeping and I can't take pics of myself.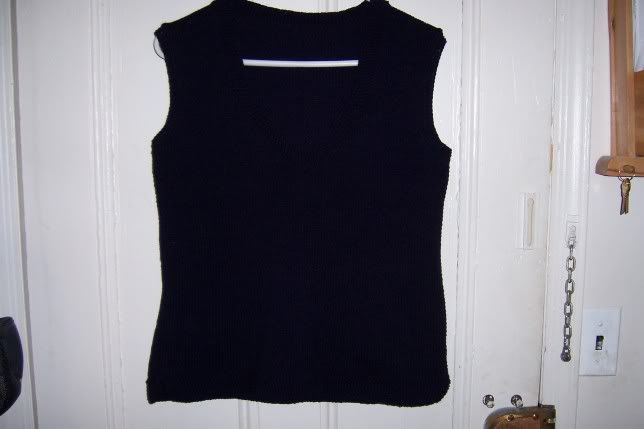 I started the Go With The Flow tank on Friday, shortly after finishing Sizzle. It's a bit slow going, but I think once I get past the lace pattern, it'll go a bit faster.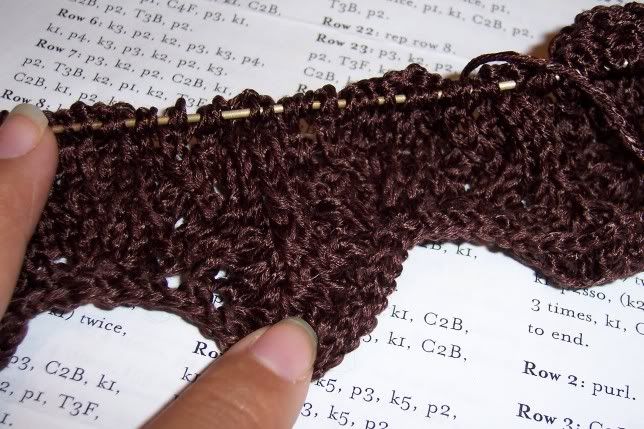 And last, this week's blogstalking assignment. We were to take close ups of things in our house. You'll get the full pics later this week.