Sorry for the delay in posting the macro pics...the little guy has been sick and mommy duties came first. He's still feverish, but we're taking chidren's tylenol every 4 hours.
#1 was Operation, the Shrek edition: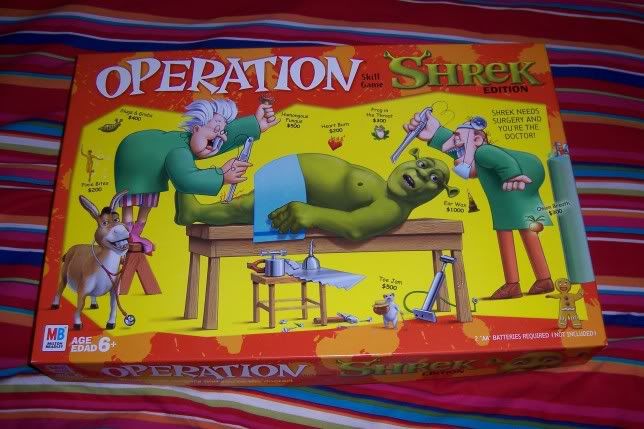 #2 was the edge of my bathroom mirror: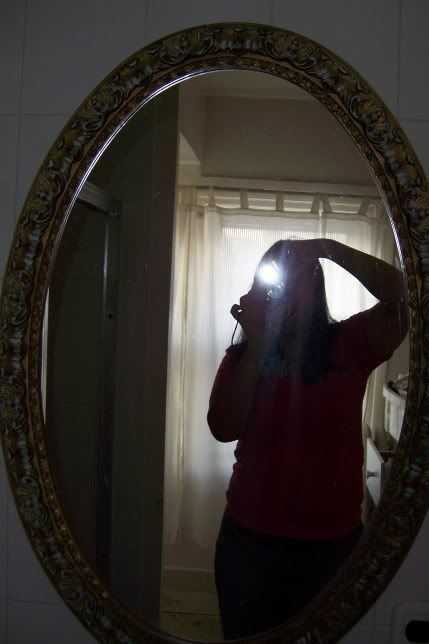 #3 was a fun buddha type glass that we got at our fav. Japanese place. The hole is where the straw goes.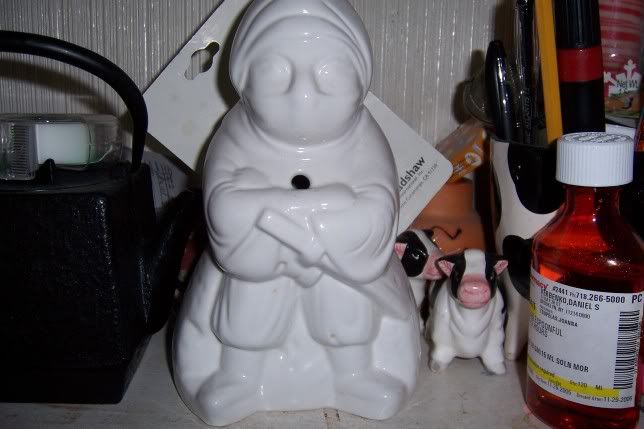 Over the past couple of weeks, I have gotten a few packages. First from
Ana
, who tried to help me out with a mail problem I've been having. Most of my squishy packages come opened. So Ana sent me a package, in a plain envelope, and inside was this envelope (click to see what she sent):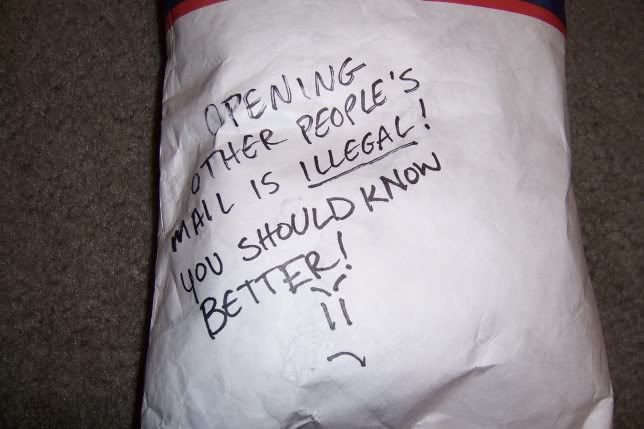 Next, I got some Vegemite and some gummy koalas (already eaten, yum!) from
Kate
. And a box appeared on my doorstep yesterday from
Lesley
, who sent a sweet "thank you for hosting" package. Not pictured from her package is the very yummy chocolate.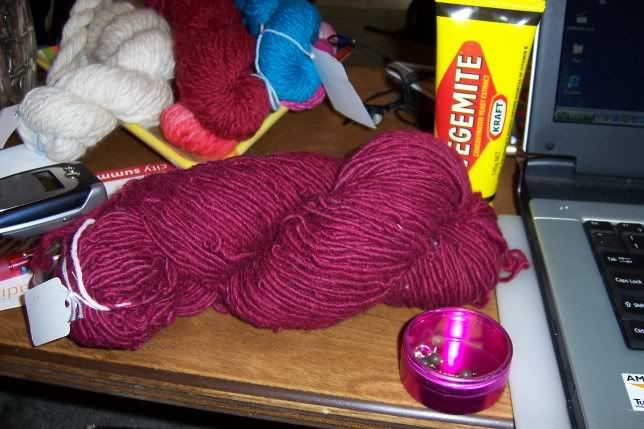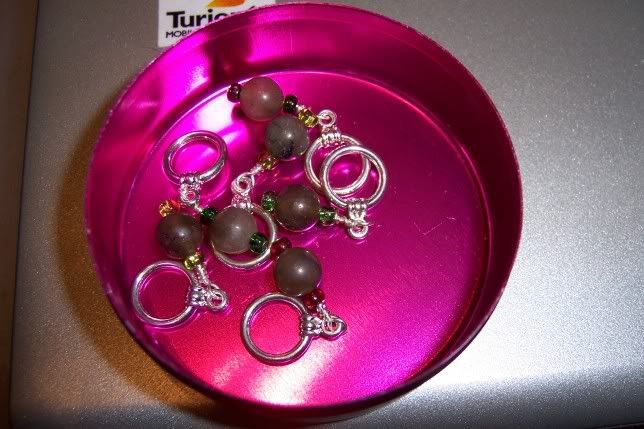 Pics of Sizzle were awful, so you'll have to wait for those. But here are pics of some superfine alpaca that I spun up. I had singles left over on one bobbin, so I just put those into a small hank.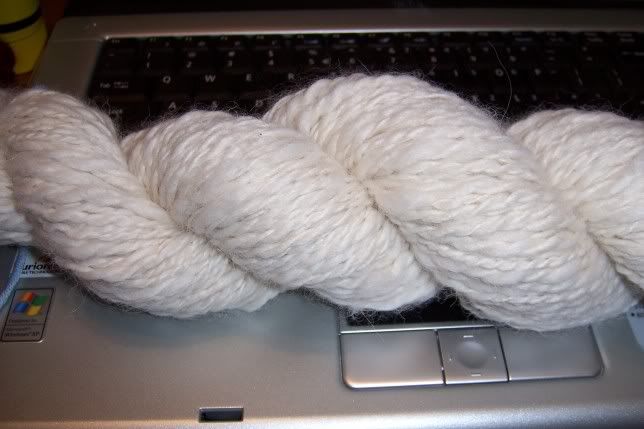 And here is my craptastic picture of my progress on the Go with the Flow tank.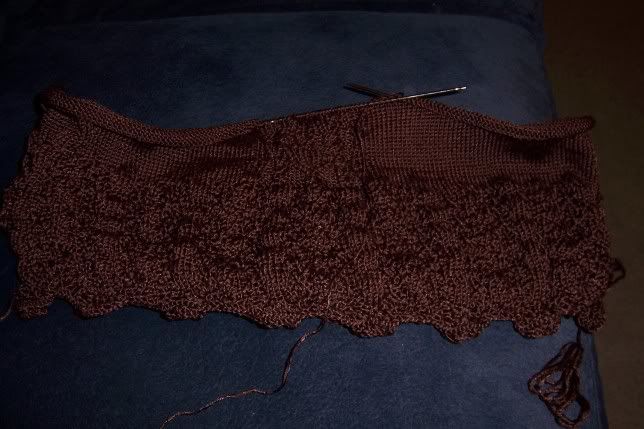 And lastly, this weekend's blogstalking activity...Will it float? Click to find out the answer!
A golf ball: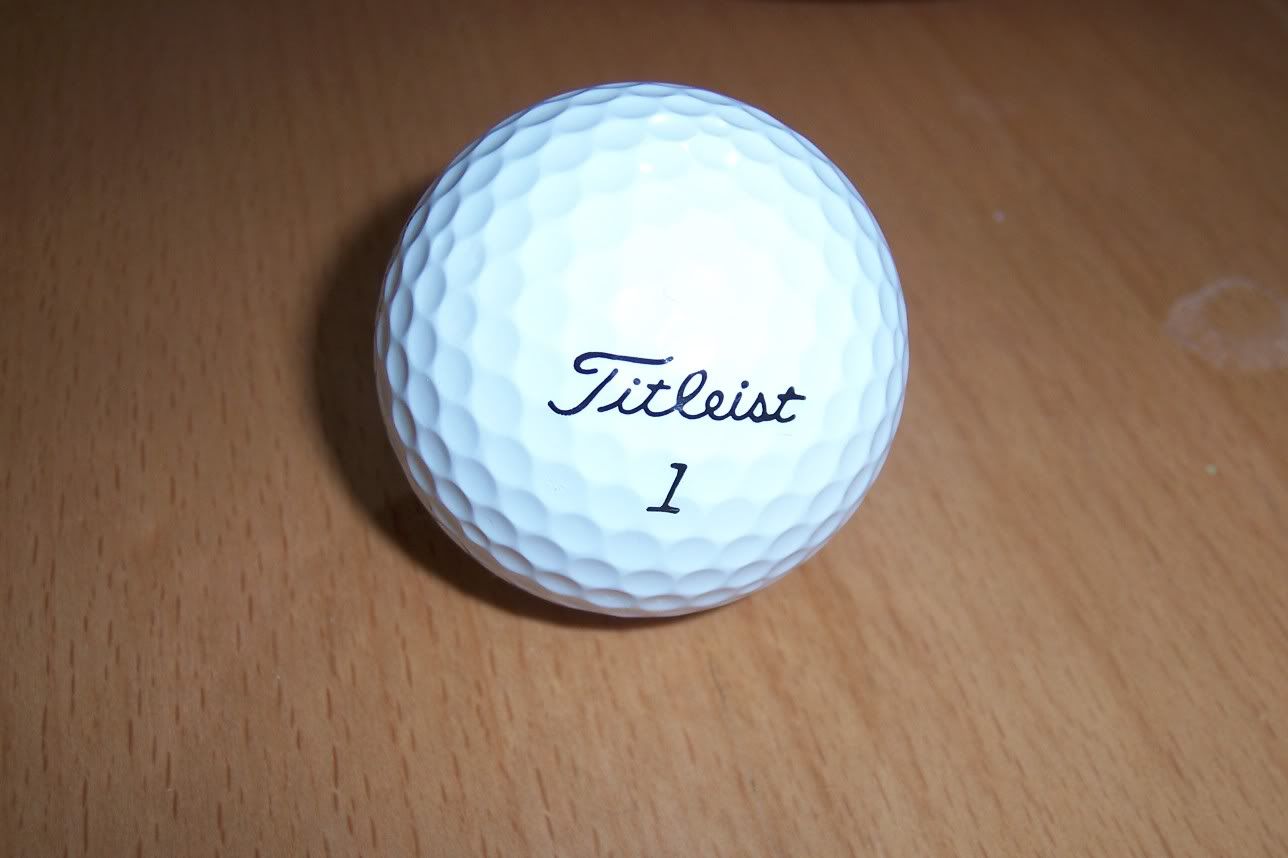 A toy from a Kinder Egg: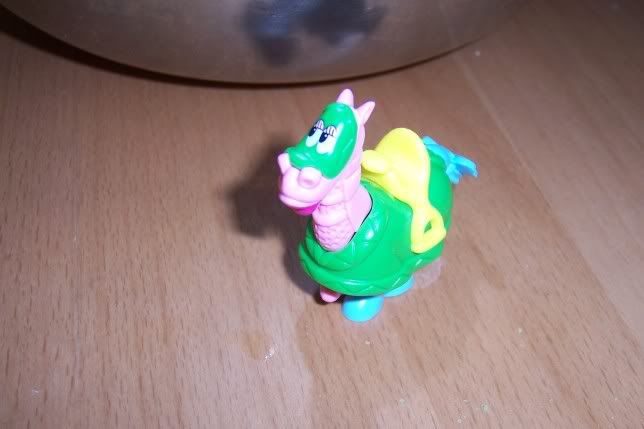 One of the little guy's many, many superhero action figures: