I feel like I've been knitting the GWTF tank for ages. When technically it's only been 2 weeks. I finally got to the armholes, and I know that the end is near. Or so I hope. I'm a bit concerned that I will not have enough yarn to finish, but at this point I'm trying to remain optimistic. My progress photos are blurry and not the greatest. I had hoped to take it to the park for some outdoor knitting/photographing, but it is rainy and yucky outside.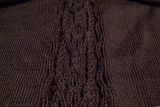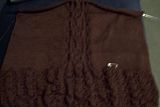 My weekly blog stalking assignment: feet. While mine are ok,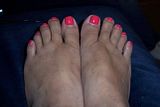 Danny's footprints from when he was born are much more interesting. They measure just under 2 1/2 inches.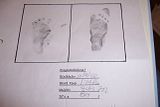 And again, blurry because I can't take outdoor shots....Sizzle!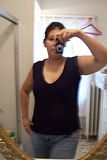 Now, I'm going to get back to the tank that never ends.