My first attempt at spinning using Valerie's wheel:
I still have to wash the kinks out of it, and I'm thinking of dying it. It screams "green" to me.
The progress on my entrelac scarf: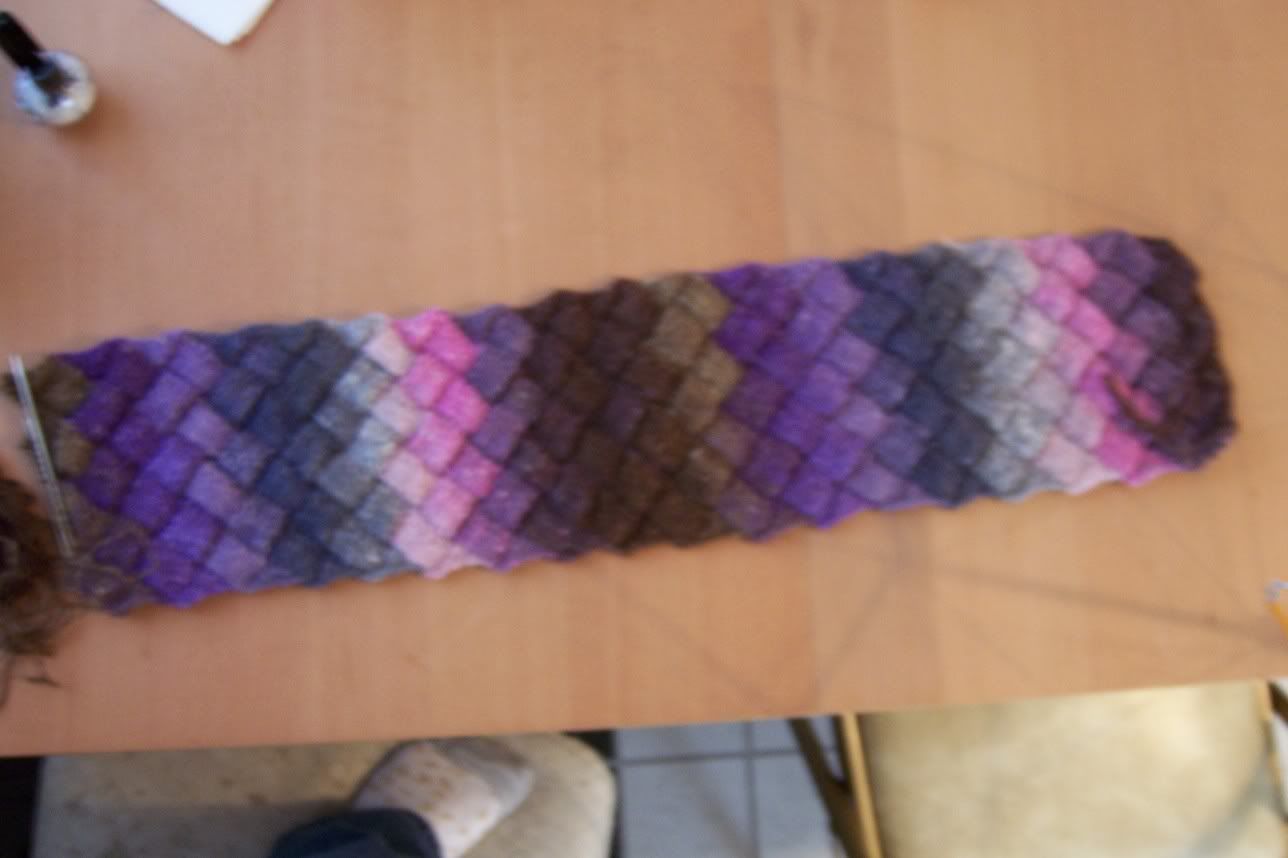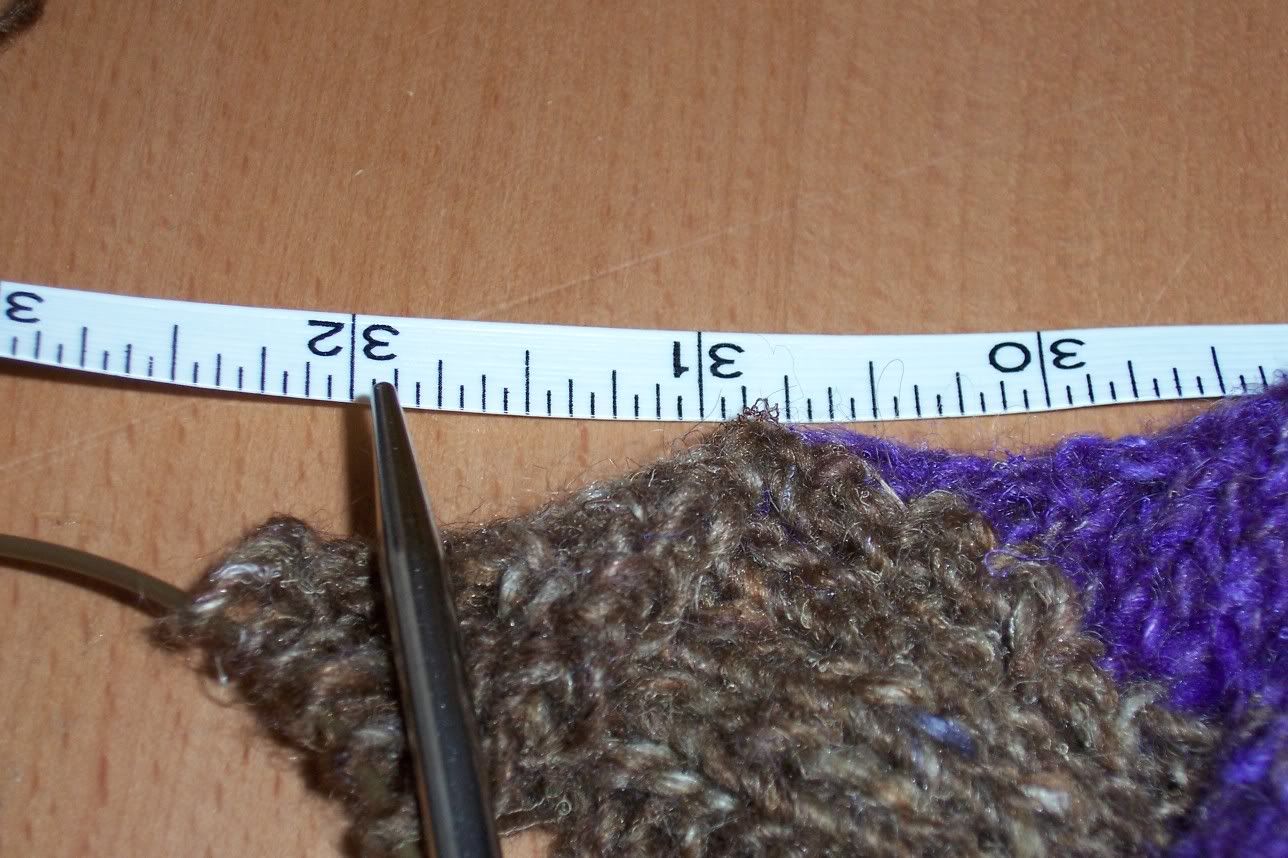 Aren't the color changes amazing? Here's my poor attempt at an artsy/not typical angle of the scarf: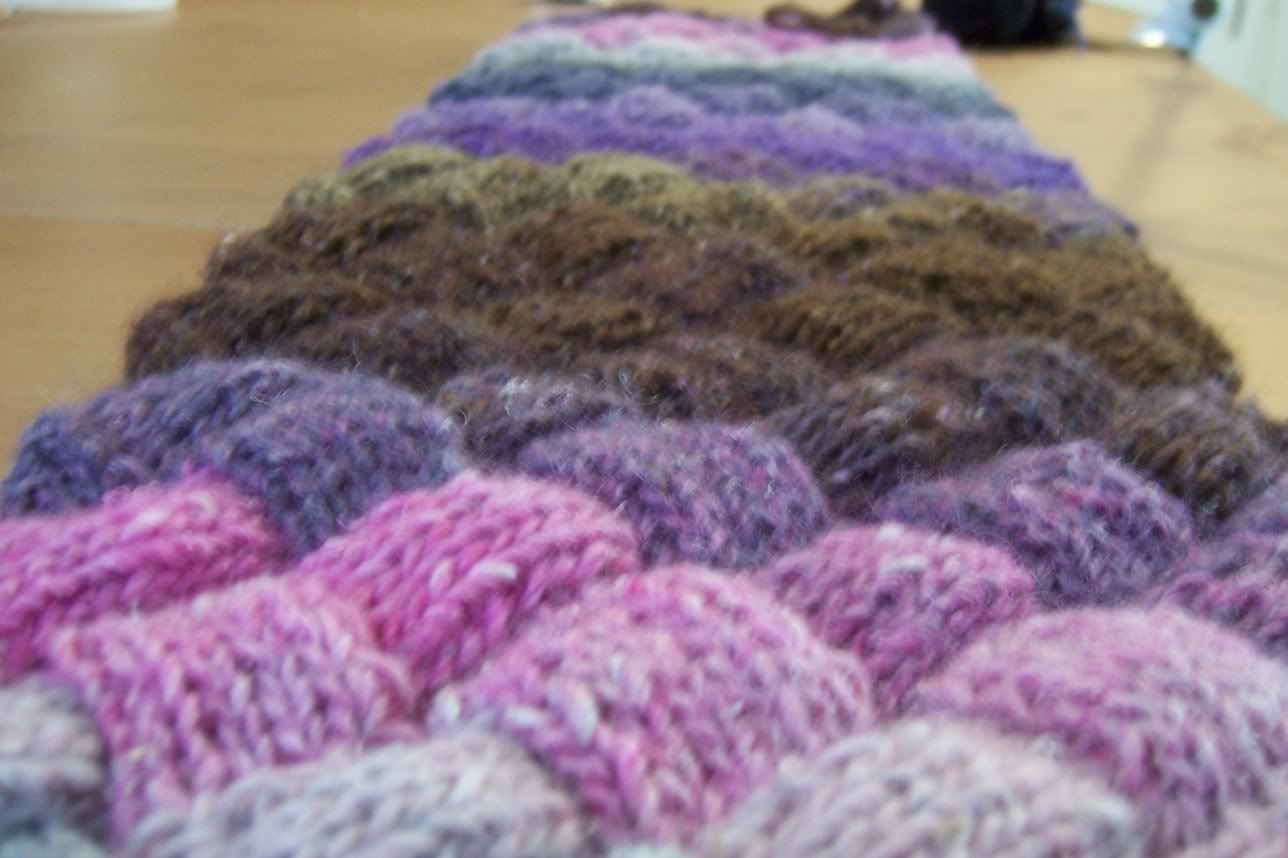 My Lorna's Laces Jaywalkers are done. They've seen different parts of the city, not just the subway and my living room. Last Saturday, they visited the inside of Madison Square Garden. I went to see Billy Joel.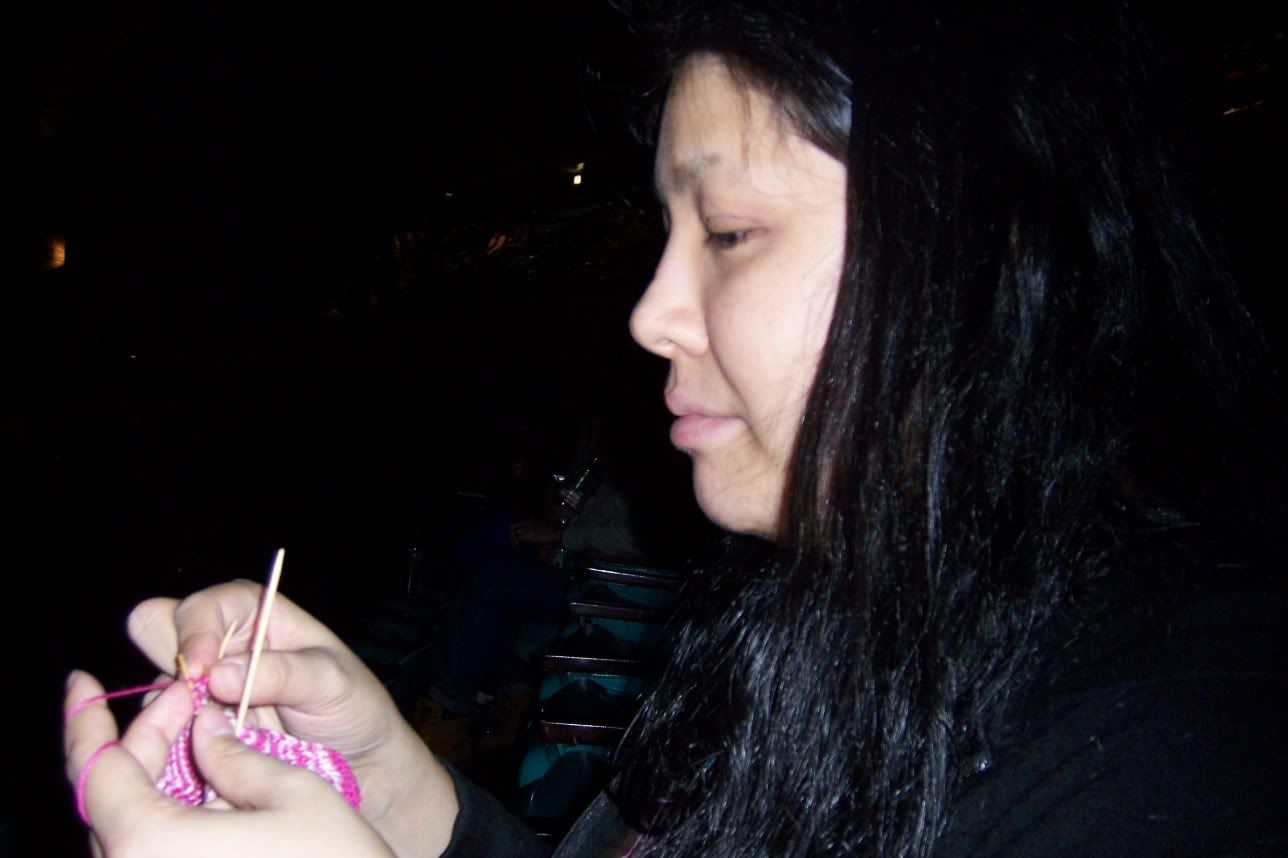 That's prior to the show. This is when he came on stage, singing "Angry Young Man"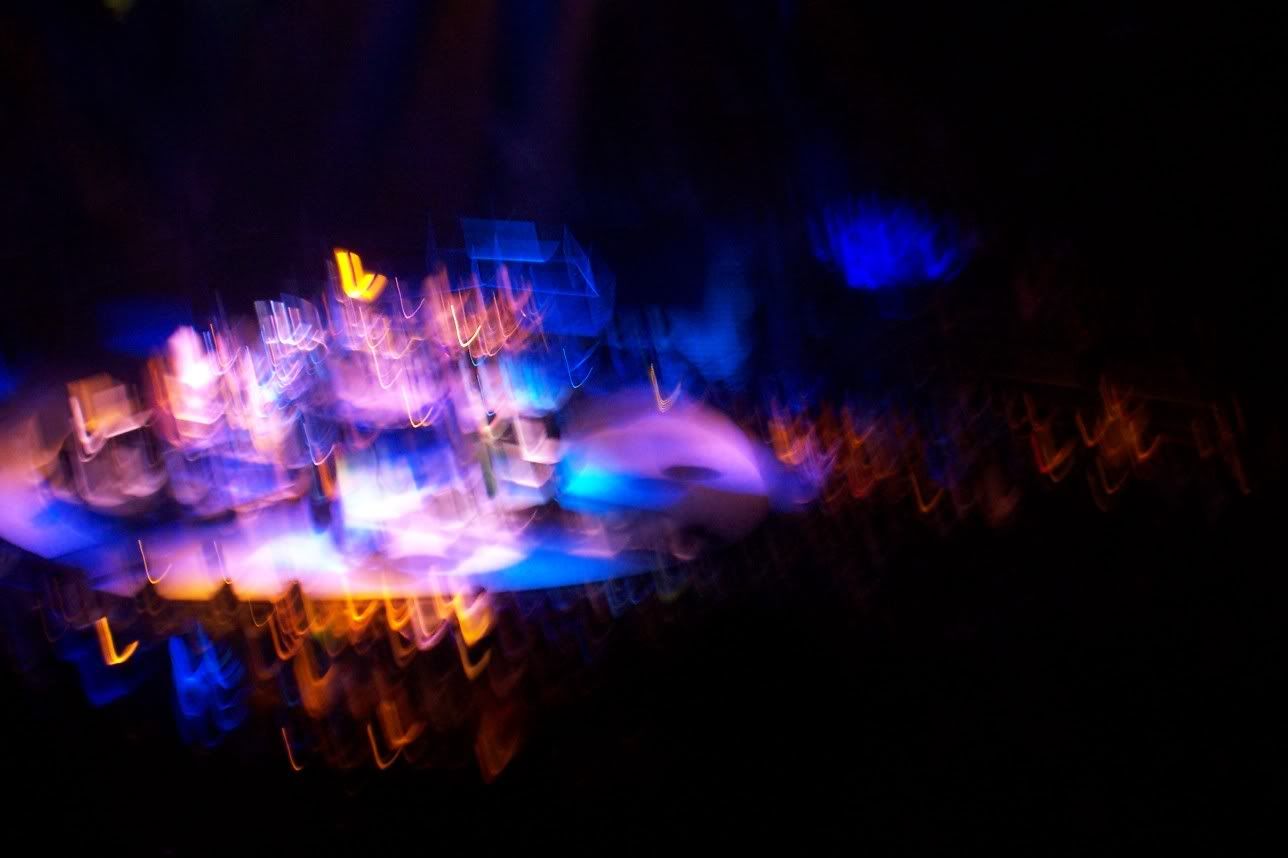 Yes, I know you can't see anything, can barely make out the stage. I know it looks like I was really drunk and not able to focus on anything. And that's why I like the photo. :) I was stone cold sober for the show, unless you count a contact high from the morons smoking pot during the concert. Say thank you to my friend Jodi (hi Jodi!) for snapping a photo of me knitting before the concert.
A few days later, the sock went here: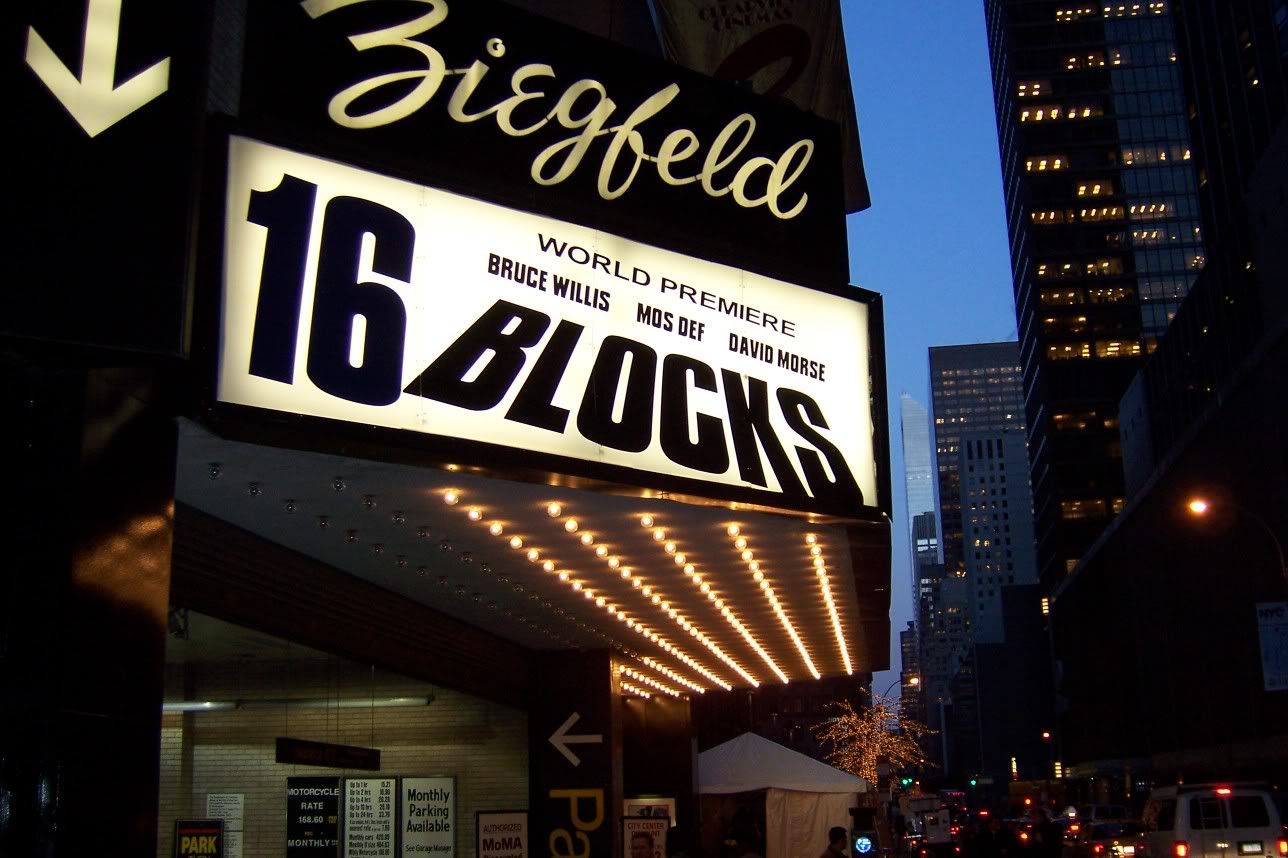 Hubby and I got premiere passes to see Bruce Willis's new flick. He snapped a photo of me knitting before the movie.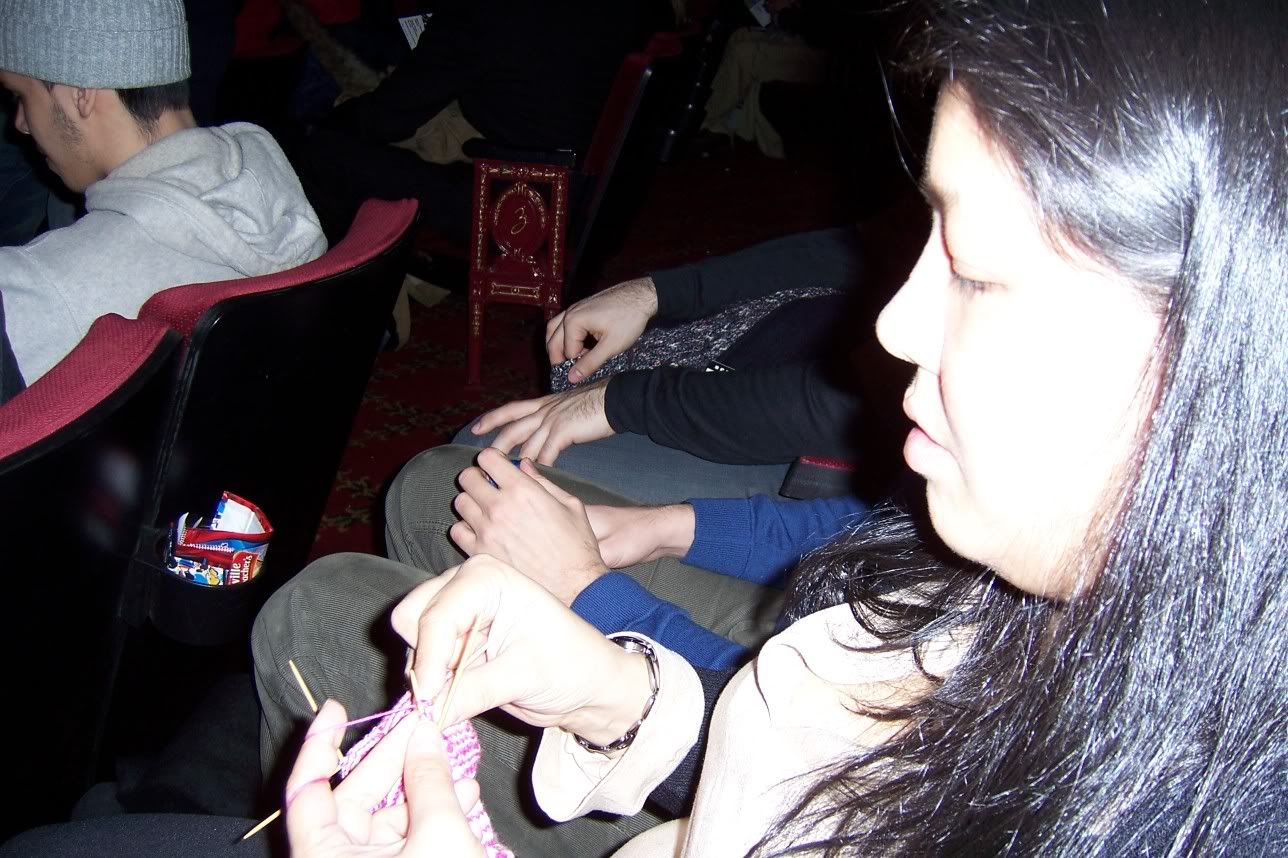 Movie was great. Go see it!
I suppose you want to see the finished socks, huh?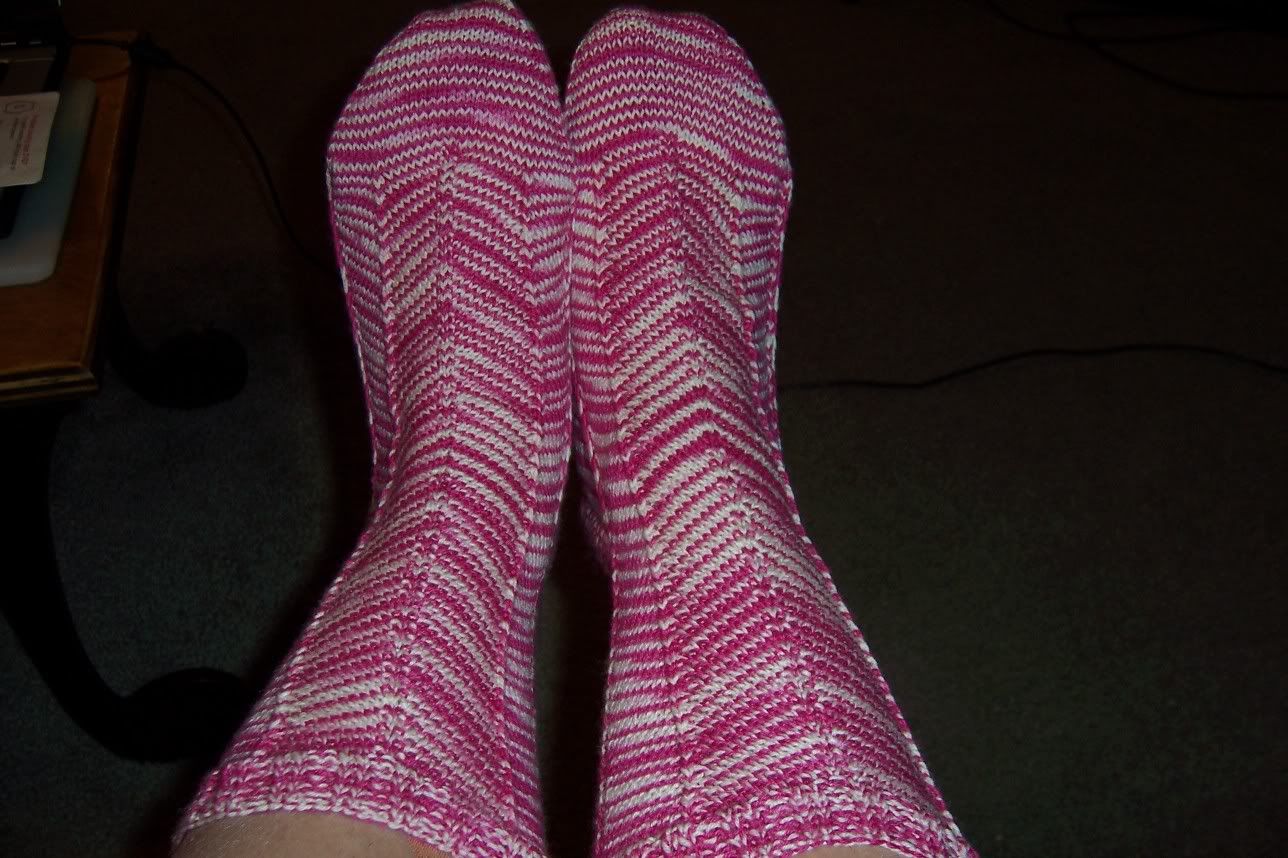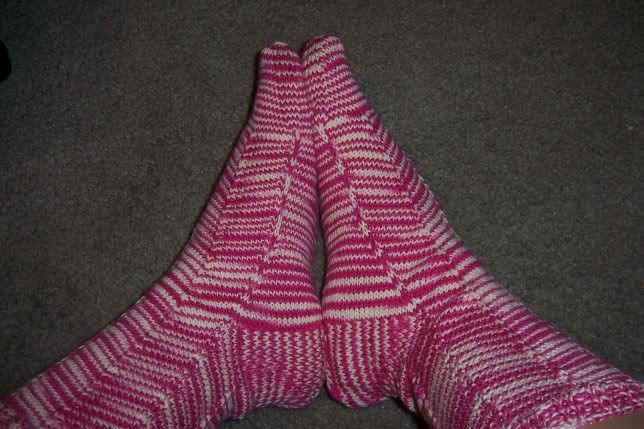 Next up? I have no clue. We'll just have to see where my needles take me.