February is for Finishing....or forsaking. Yes, I abandoned projects. I abandoned hubby's gloves. I ripped, and started over, knitting on 2 circs which I hate because I didn't want to think about numbers etc. to use dpns. I got 3/4 way done with the first glove, and it's still too small. I hate this project. Hubby said he doesn't need them, and I kissed the ground he walked on and threw it in a basket. I'm done with them. The other project I abandoned is the little one's sweater. I abandoned it until the fall. Winter will be over (hopefully) shortly, and then he'll have outgrown it before he can really wear it. Sigh. The boy grows way too fast.
My shawl is another one put on hold, not completely abandoned. I ripped, very carefully, back to the beginning of the last lace pattern. I counted and recounted to make sure I had the correct number of stitches. I started row one again, being very careful of my stitch count. I get to the end of the round, and I'm off. I'm so frustrated with it. It doesn't have to be done til the end of June, so I will work on it again in a few weeks. That leaves only one thing left on my to do list. The knitted toy. The gift won't go out til May anyway, so one more thing put on hold.
Because my to do list has been checked off, I had a bit of "startitis" yesterday. At The Point, I purchased 4 balls of this lovely Silk Garden Lite colorway.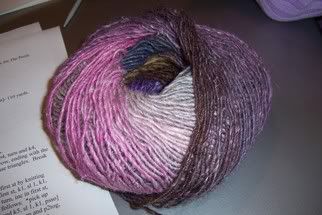 I was looking to try my hand at entrelac, and got a free pattern for a neck warmer, which I am modifying only slightly to be just a plain scarf. It took a few to understand how it works, but I think I've got it. And I love the way the colors are striping in the scarf.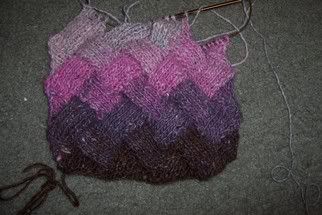 And, before I forget, my "D" photos. D is for dental work. I got the top part of my braces yesterday. Not the greatest photo, since I'm taking it myself, but here they are. I get the bottom half on Tuesday.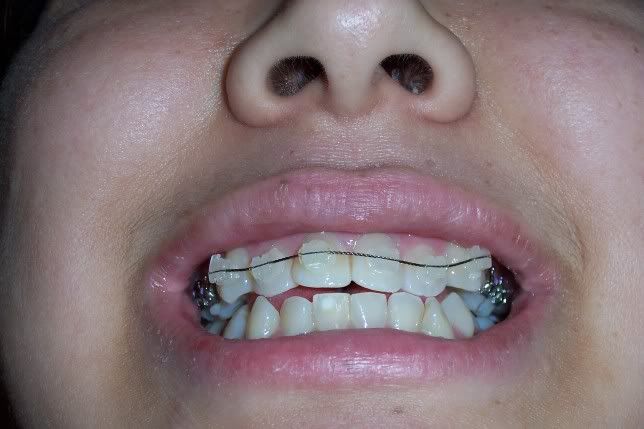 And just because, and I'm COOKnknit, some brownies: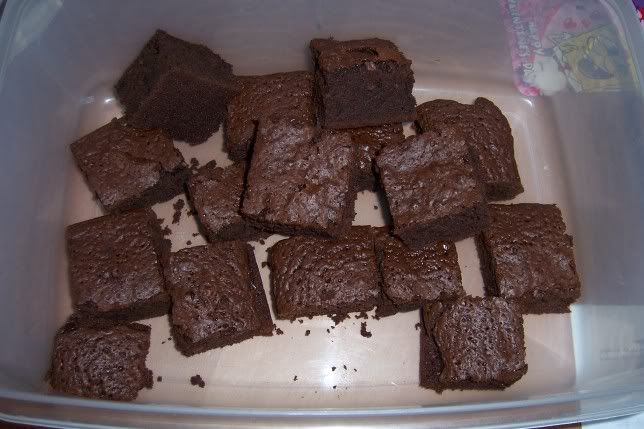 Next time, the spinning adventure and the results from
Valerie's
house this past weekend.