I'm going to photoblog today.
Baby sweater in need of blocking and buttons: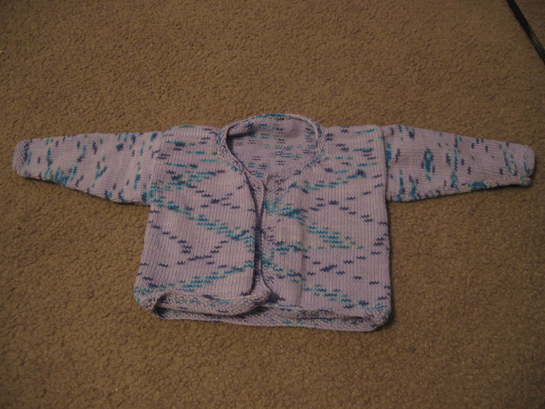 One of two Jaywalkers done for SockapalOOOza (in Schaefer Anne)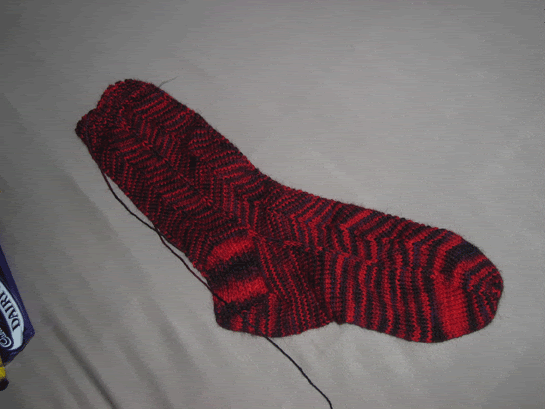 Progress on frogged and reknit Cigar glove for hubby: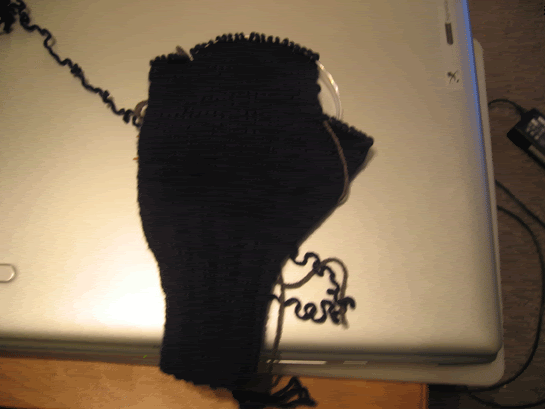 Magic Plant that hubby got me for Valentine's Day. It REALLY does say I <3 You!!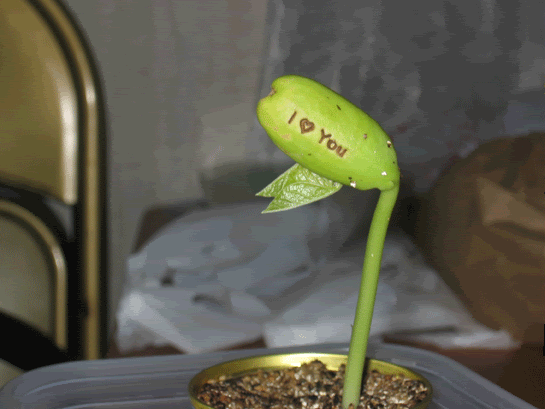 My mitten swap mittens came today!! I LOVE, LOVE, LOVE them!! They came with candy, one bar already eaten!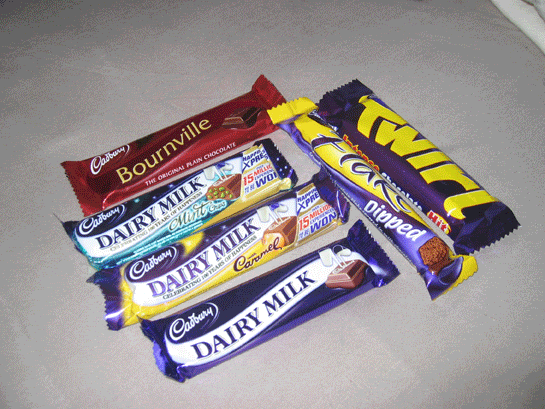 And just for
Roxy
....