Last week,
Bean
and I went on a bit of a yarn crawl. We hit a bunch of stores in Bklyn, only remembering to take photos of
Brooklyn General
.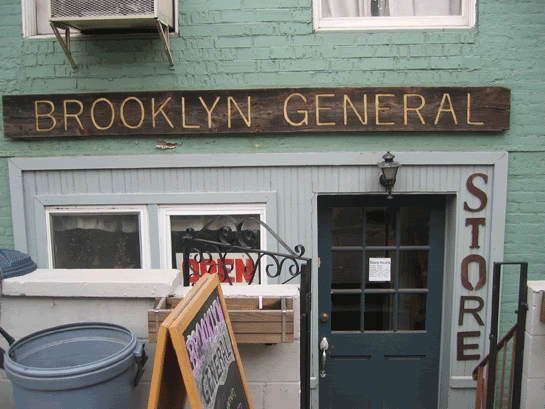 After shopping, we went to the Point and sat for a few hours knitting and chatting. It was a wonderful, relaxing day with a great knitting bud. I hope Bean and I can get together more often; I really enjoy her company.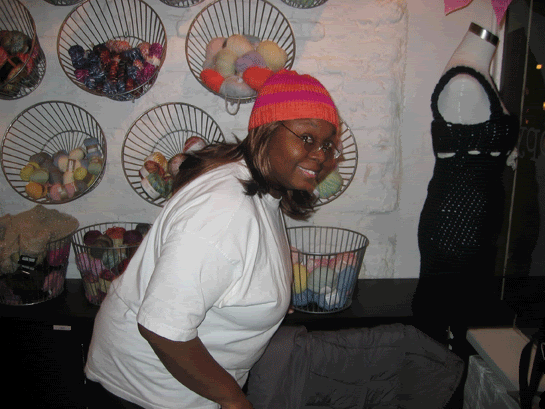 Since my post last week, I have been busy, busy, busy working on my list of WIPs. I managed to finish 2 off the list, plus the socks that I started because I
needed
something to work on.
This is the ZigZag scarf from Modular Knits, using Four Play from Brooks Farm that I got while at Rhinebeck. It's very soft and it being finished this week is great, since it's supposed to be very cold.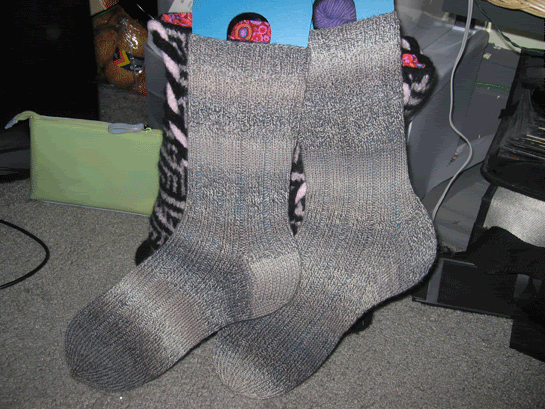 These socks are the Spey Valley socks from Knitting on the Road, using Trekking yarn and size 1 needles. They were a very quick knit, and I love the way they came out. There looks like there's enough yarn left over to make matching socks for the little guy.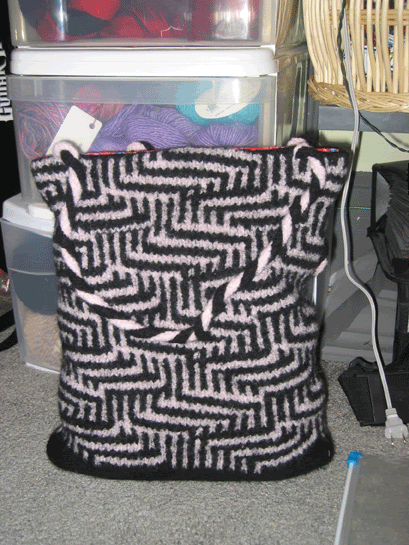 My favorite finished object. The Roxy bag from The Garter Belt. I used 1 skein of black Cascade 220, and 1 skein of a pale pink Cascade 220. It was a quick knit, and as usual, a great pattern written by the wonderful Wendy. It was also the first time I lined a bag, or anything for that matter. The fabric was bought at Brooklyn General, and it took a few minutes to understand how to use the interfacing. The sewing was all done by hand, using Wendy's walkthru, and I absolutely love the way it turned out. By far, one of my most favorite knits. I can't wait to use the bag tomorrow.
Next time, I hope to show you a baby sweater, and some progress on the hubby's gloves.