In my 28th week of pregnancy, back in 2000, I was hospitalized due to
preeclampsia
. A week later, I gave birth to my little man. He was 3lbs 2ozs, 16 1/2 inches long. I thought I'd share a picture of him from when he was 3 weeks old, in by arms. E is for "early":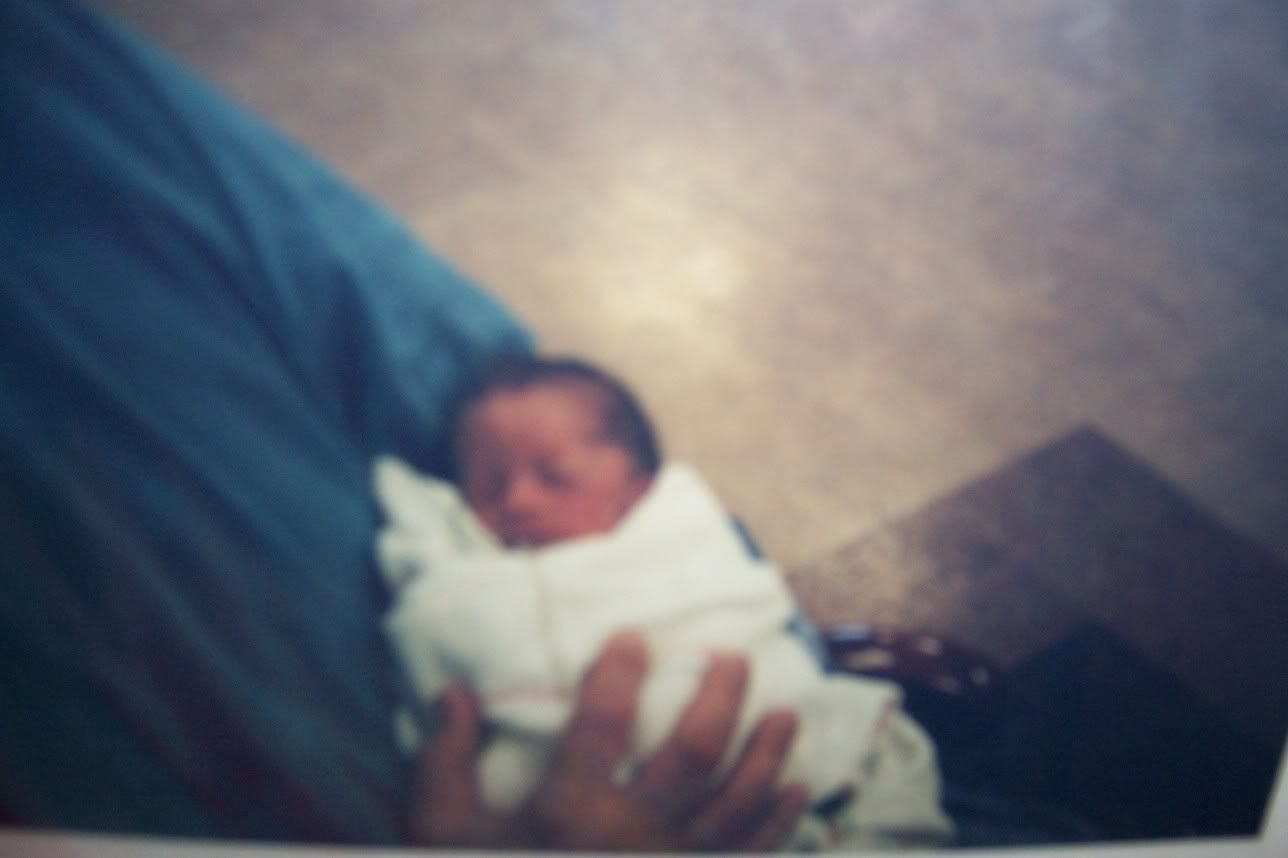 E is also for one of my favorite parts of my little man: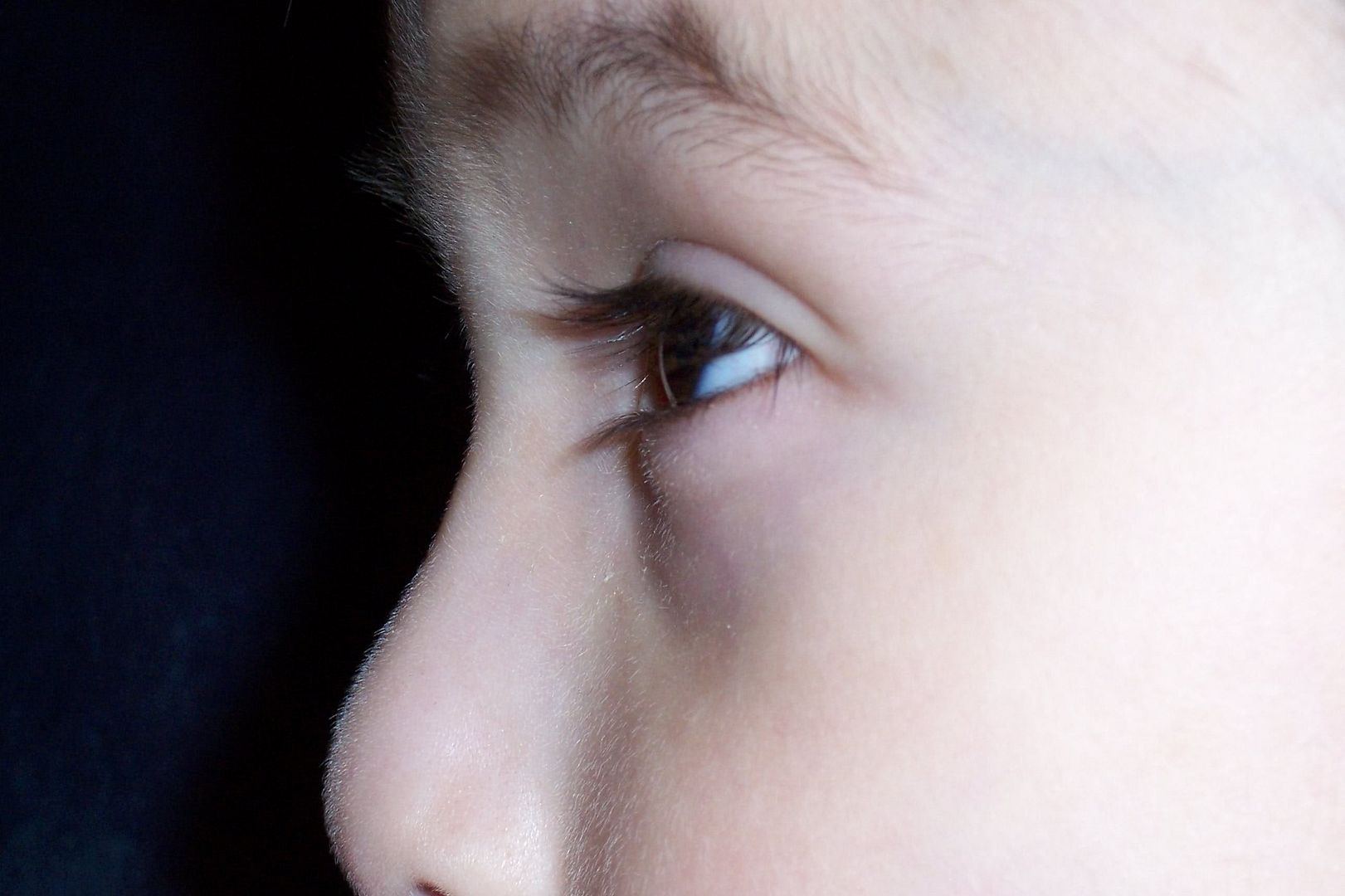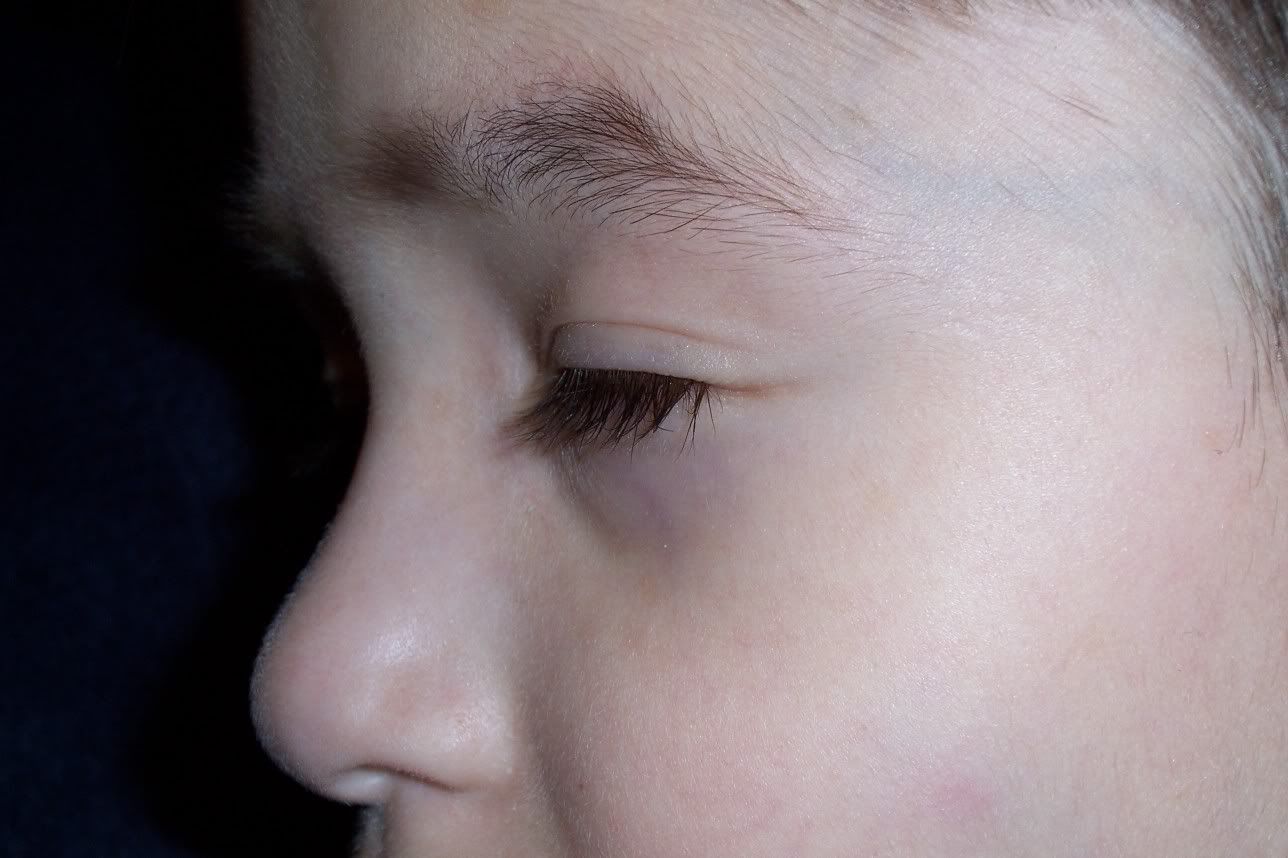 How much do you envy the five year old's eyelashes?!??
And because it's a knitting blog, my latest project, started last night, Pomatomus socks in Trekking: