Wendy
knows that I can't resist her patterns....so when
Chakalaka
came out, I rummaged around for some cotton in my stash, and started to work on it. Let me tell ya something. I don't like cotton. The small size needle (a 5) plus 3 strands of cotton equals sore hands. But, I persevered. And here is the finished product: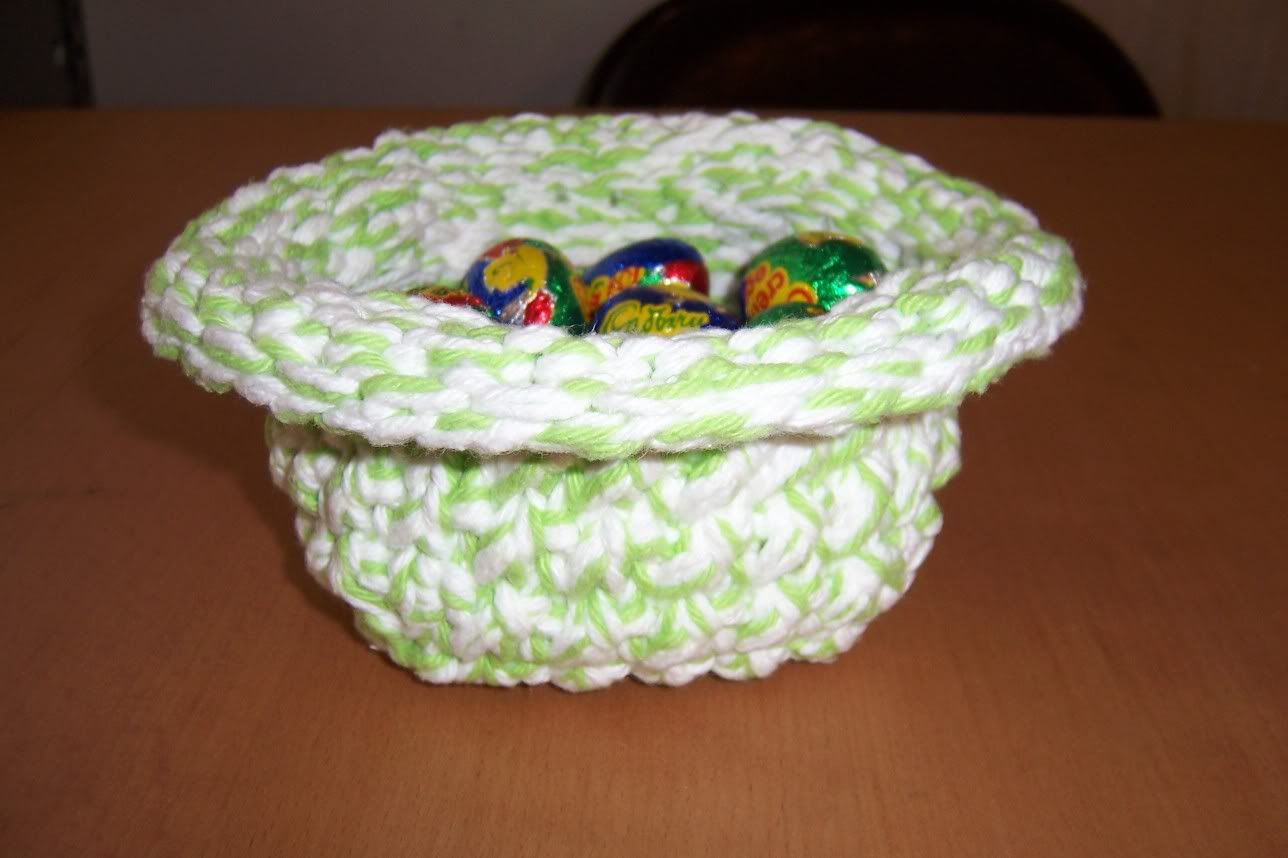 Inside, bite size versions of some of my favorite candies. Mmmm....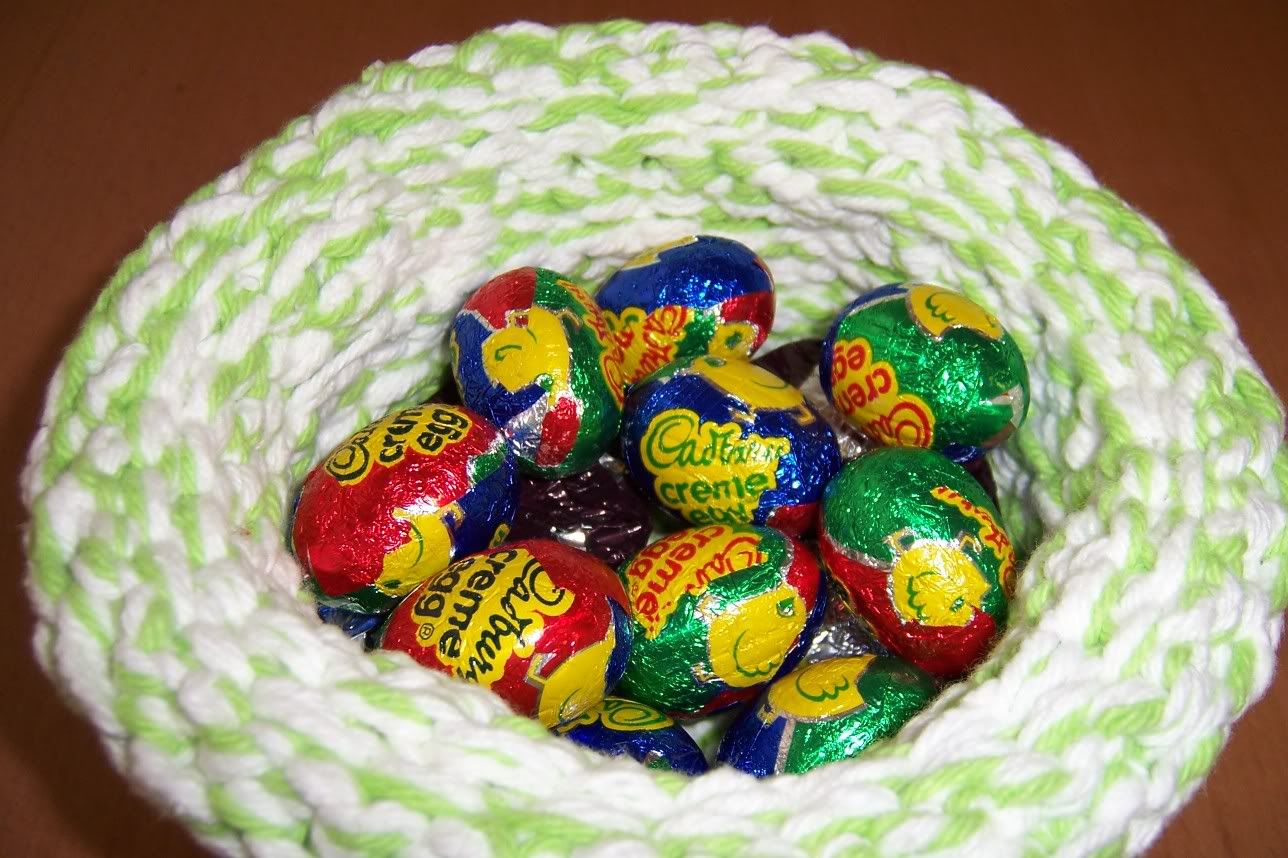 Also, while we're discussing finished objects, I finished my entrelac scarf. I love the colors of the Silk Garden Lite, love the entrelac pattern. I'm going to have to hunt down more patterns with entrelac, I like it so much.
The obligatory mirror shot...like my pjs?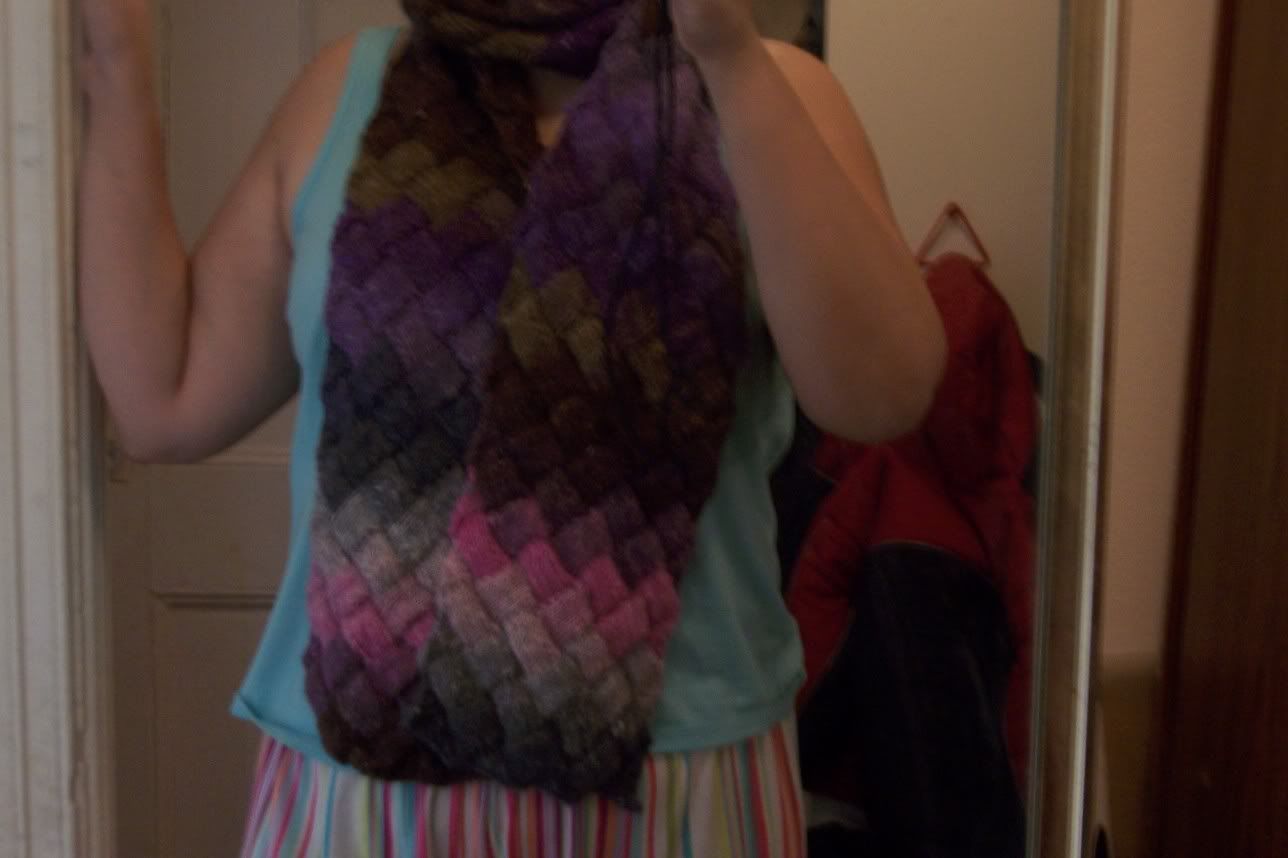 Little Blue Riding Hood: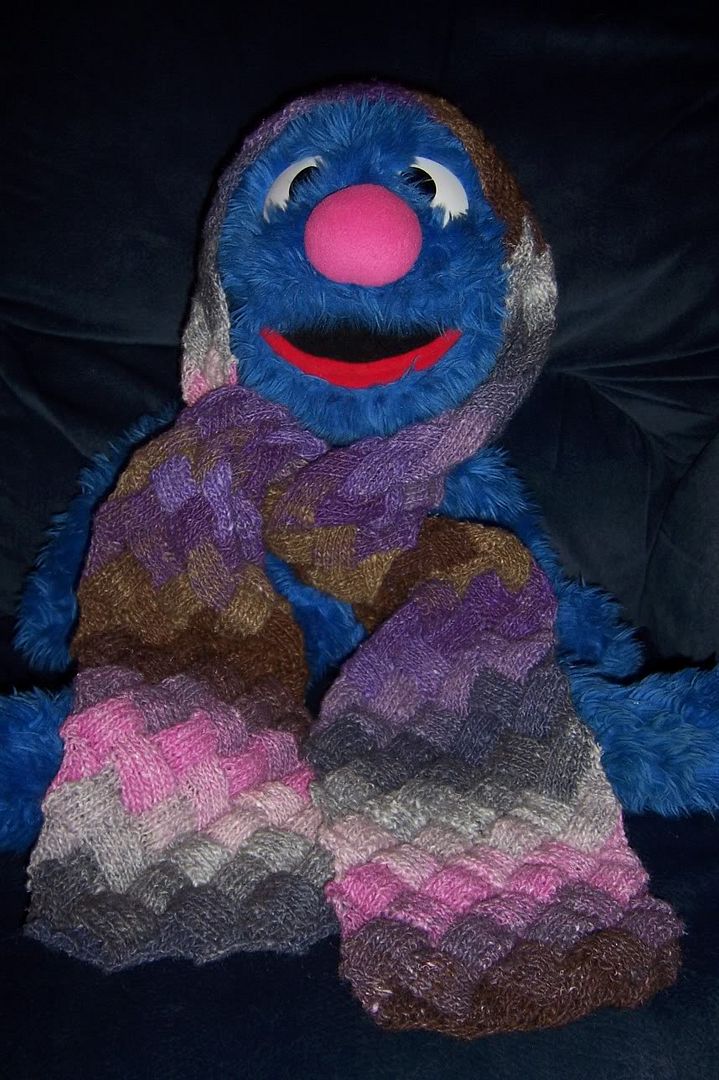 Close up of the entrelac: