I have not been in the mood to blog. I have been knitting, but just not in the mood to photograph, resize, and blog the photos. And I've been unmotivated in my projects. I think it's the heat. And the stress I've been under because my baby is going into kindergarten. I'm not dealing with his getting bigger well. Anyway, on to the knitting.
I went to a De-Stash party in CT. I got to meet some great gals,
Sarah
,
Christine
,
Annie
(check out the little fishy stitchmarkers that she made for me!),
Christine
,
Mary
. Here's some pics from the party: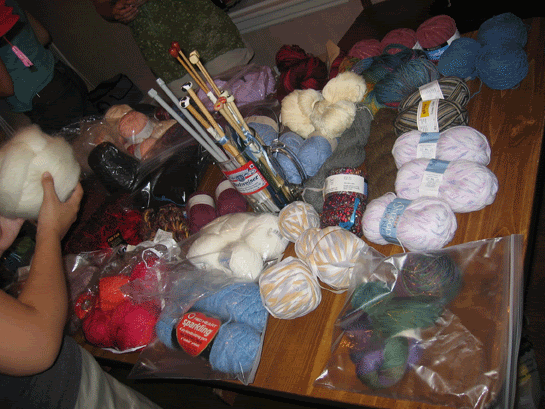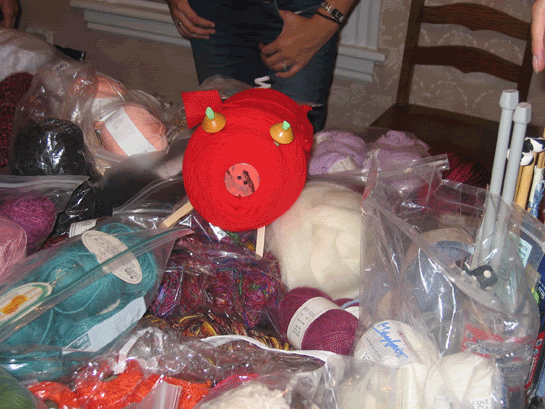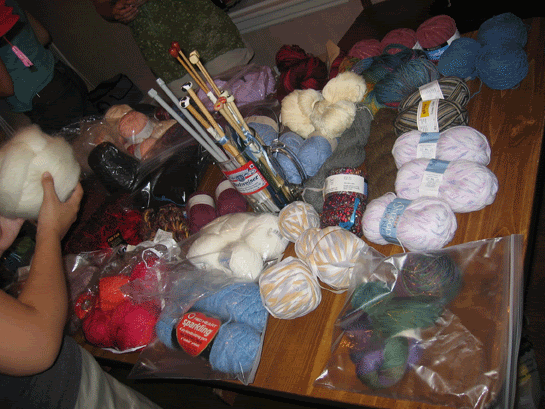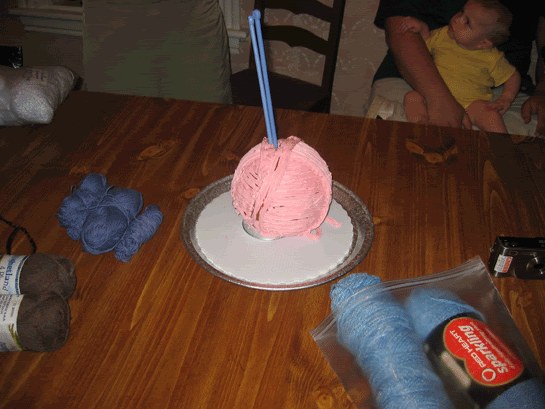 That pig is made of a big skein of yarn, and the cake? No, your eyes are not playing tricks on you...it's a ball of yarn. I believe both were made by Mary.
My finished objects for this week are a pair of footie socks using
Alison's
pattern
, made of one ball of Rowan Cashsoft in gray and a smidge of a pale pink for the edging, and a mini sweater. The pattern is taken from
Knit Christmas Stockings
, and made in left over Nature Spun Sport from my
mittens
.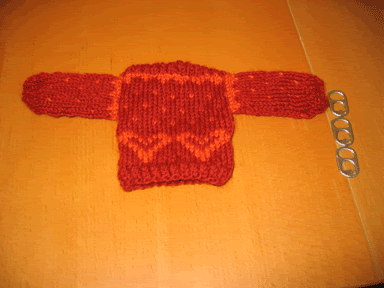 Yes, those are tabs from soda cans for size comparison. I'm saving them for a friend who donates them to Ronald McDonald house (I believe), who uses them as money for things like groceries.
I'm working now on another pair of socks for a cousin for Xmas. I'm waiting for more yarn for the previous pair of socks for a cousin (see
here
), and waiting for yarn from elann for an I do for myself. I'm hoping to get it soon so I can have it done and wearing it for the
Knitty cruise
on the 25th.