What a week. I was on vacation last week, so that I could prepare for my son's first day of school. This week saw me go back to work, a 4 day work week instead of a 5 so that I could be home for my son once a week. It's an important thing for me.
My son's first day of school: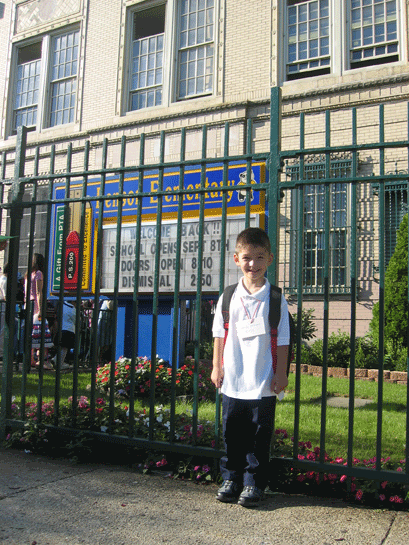 Isn't he a cutie?
During the last few days of vacation, I knit up this: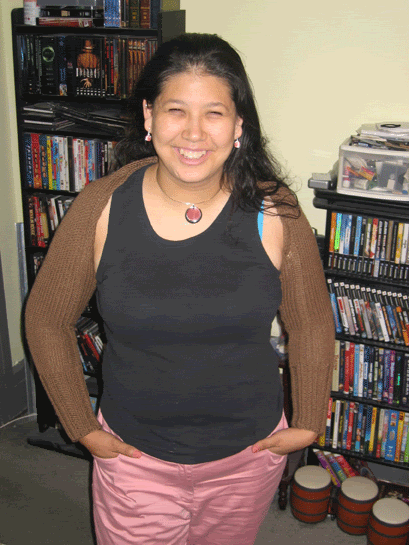 It's a shrug from the Holiday 2004 Vogue Knitting, using Filatura Di Crosa's Zara. I had just enough left over from
Mariah
to make the shrug.
A couple of ladies from the Knitty coffeeshop who live in Bklyn got together last Sunday to knit in the park. The shrug made it's debut there. The little guy got to run around in the playground while his mama knit with some cool girls. I know I'm looking forward to this Sunday's get together.
I enjoyed my first "day off" of my 4 day work week on Wed., where I started another
I do
. This one is for me, using the same yarn as
last time
, but in a greyish bluey color. I have the first side almost done. 2 more repeats and I can cast on for the other side. You can see the fish stitch markers that
Annie
made for me in the other picture. Aren't they adorable?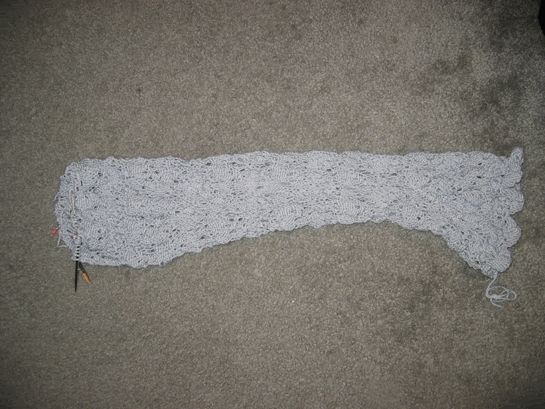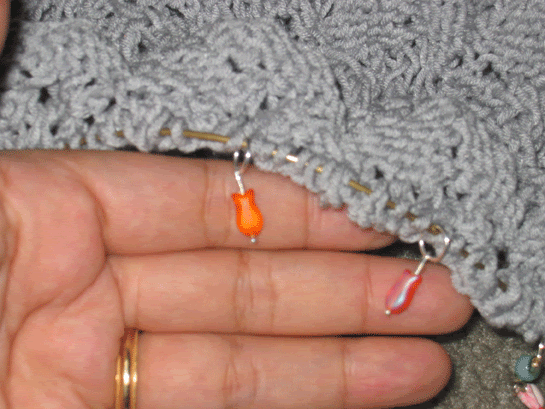 Today, the only thing in my mailbox was a package for me. My
Sockapaltwoza
socks arrived!! Aren't they awesome? My pal Becci says they're Toasty Toes Superwash and they're so dreamily soft, I have yet to take them off. I love them! Thanks a bunch Becci!!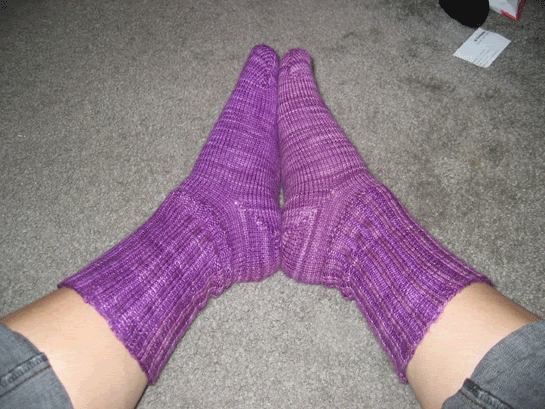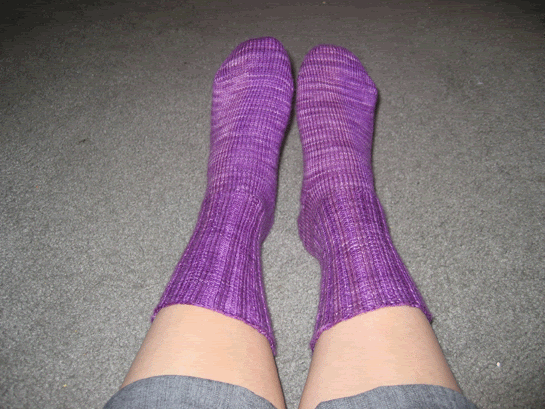 I'm off to see if I can finish the other half of I Do before next Sunday's Knitty Cruise. If I can't, then you can spot me on the ship wearing the VK shrug. Come say hi!