I did a little cleaning this morning, packed up a bag, got the child ready and headed out to the city. I left the child with my mother and met up with
Tamara
. We waited patiently on line with a growing number of knitters while watching the boat rock back and forth at the dock. Shortly afterward, Marymac (Maryann) and alerievay (Valerie) from the Coffeeshop joined us.
We grabbed a table on the upper floor of the boat and proceeded to knit. We had some yummy salmon, salad and quiche, along with some great fizzy lemonade. Some of the girls opted for alcohol with their lemonade, I didn't. I brought Maryann a small gift as a thank you for hosting SP5; note the Barbie bag that the gift came in.
Some pics from the boat (though missing is
Heather
and
Gina
, whom I forgot to get pics of):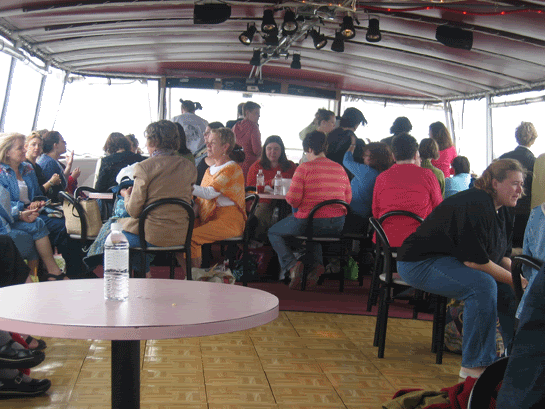 So many knitters!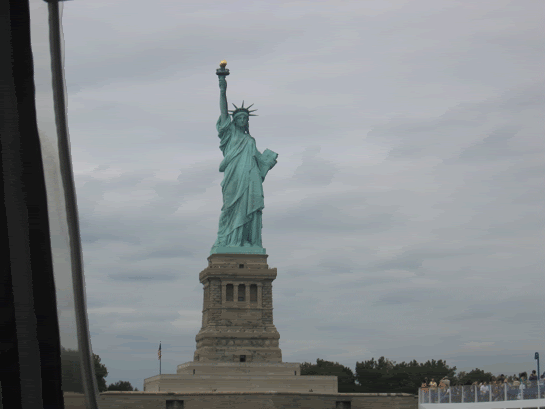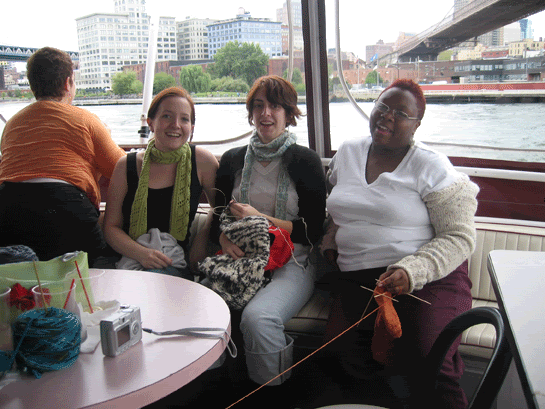 That's
Jane
,
Jen
and Tamara.
Maryann and Valerie
John from the Point and of
Pinky
fame.
Tamara being silly.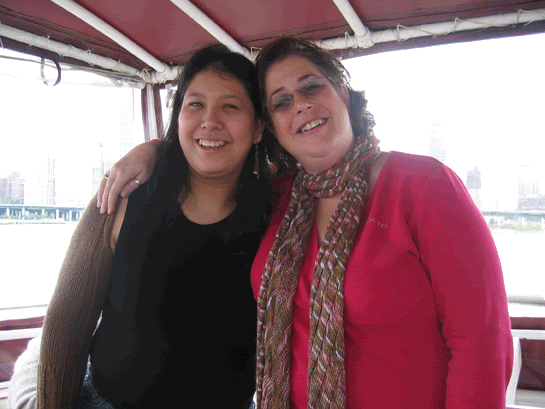 Me and the famous Amy