Have you missed me? Did I Do do a good job on it's post while I was busy? Yes, I was busy. And I have pictures to prove it.
First we have the Zig Zag scarf from
Modular Knits
. It's for my mom for Xmas. So mom, if you happen to stumble upon this, don't look at the pics.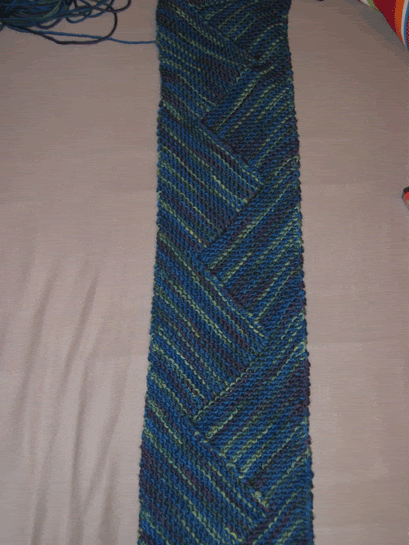 My little guy did a full row somewhere around the middle of this at the laundromat the other night. :)
Next we have two bags that I made for my son's preschool teachers. Inside the bags are M&M's in the same colors as the bags.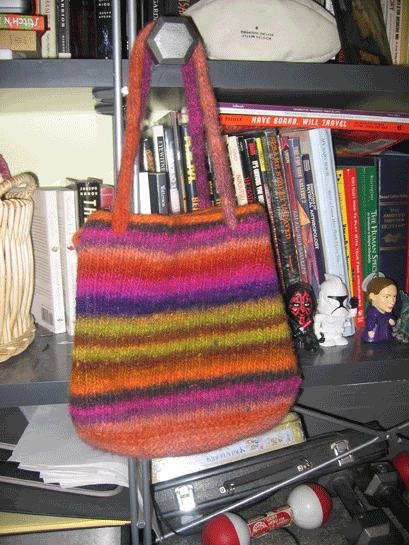 And so all of you can see what a TRUE geek I am, I made a case for my PSP. Hubby has a PSP and I made him 2 cases, but wanted one of my own. It's out of half a ball of Fixation.
And before you think that's it, the finished I Do, with a close up of the sleeve: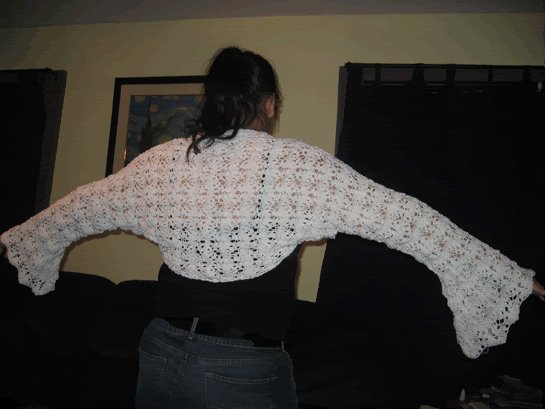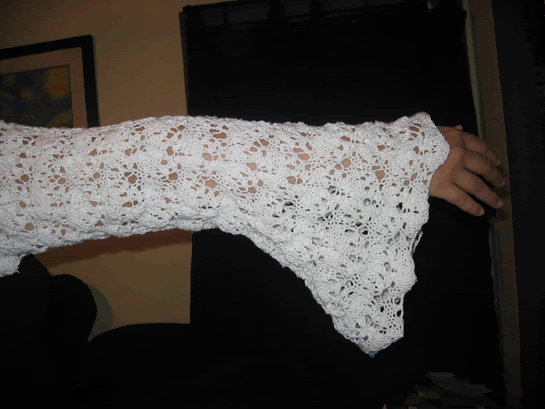 Isn't she pretty? I am really going to have to make one for myself. This one is on it's way to FL to her new owner.
And I've also been busy adding to my stash. I bought from one of the girls at work who was destashing,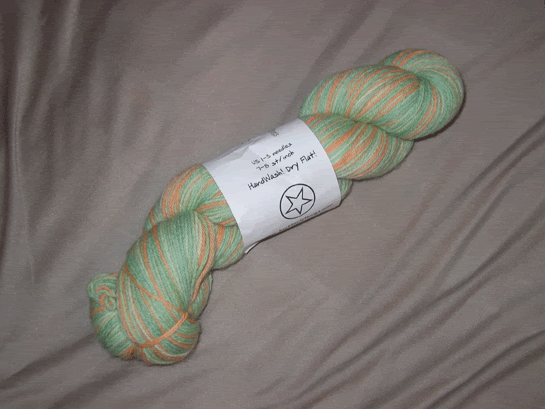 That's Vesper Sock Yarn in Verde. It's lovely.
And I will leave you with this: a bunch of the
Coffeeshop
girls got together and got me a gift certificate for
Purl
, as a thank you for hosting the Secret Pal round 4. So I went shopping today.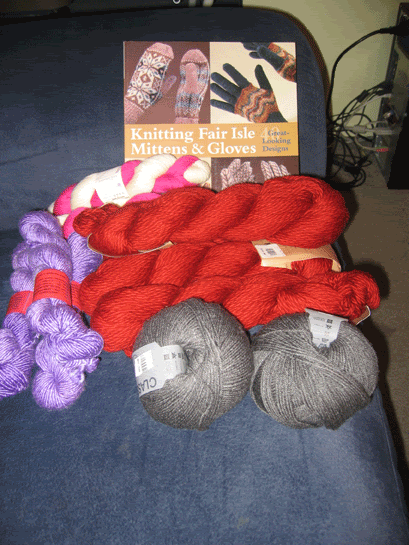 That's 2 balls of Rowan Cashsoft, 4 skeins of Blue Sky Cotton, 2 skeins of Lorna's Laces "pink blossom stripe" sock yarn, 3 skeins of Alchemy Synchronicity in Texas Bluebonnet, and Kniting Fair Isle Mittens and Gloves. Yum, yum, yum.