Yesterday I ran home from work to clean my apartment. I have a friend from out of town staying with me for the weekend. When I picked up the mail, there was not one, not two, but THREE packages for me. I was in the door, shoes still on, jacket still on,
Faith No More
still blaring in my ears and ripping open packages.
The first from Ali over at the
Coffeeshop
: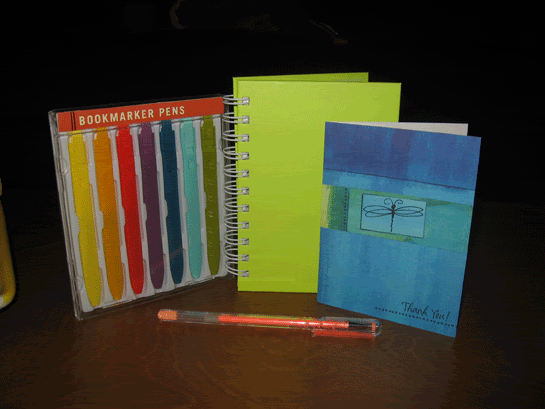 The second from
PurlPower
…I didn't look for a name or anything on the package, even though I was tempted, and even though the card wasn't signed, it was addressed to "Coolnknit", so I knew. :)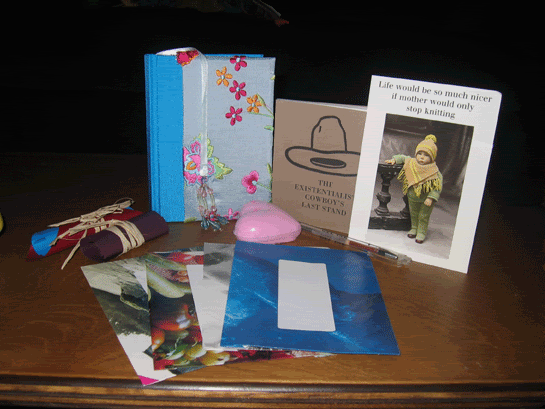 Last, the package that my SP alluded to in comments. It was perfect timing, because I was going to go buy the book to make hubby the Flame Sweater. Now I don't have to!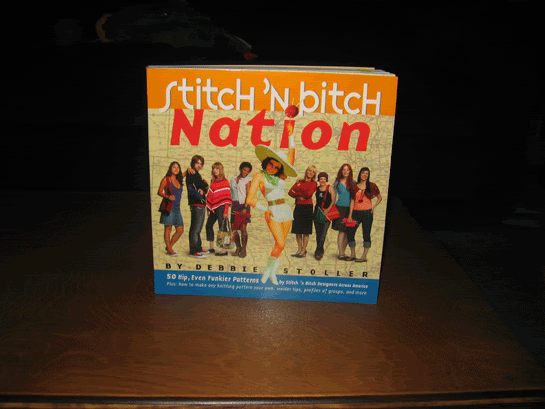 It was like Christmas…in April. I love Knitty, and the Coffeeshop, and all the people there. So kind and generous. Really. I'm blown away by the generosity.
Today I spent a couple hours on the phone with my friend
Barbara
. Go visit her blog. She's a wonderful writer. And hopefully soon, we'll be able to read about her crocheting and knitting. :) She's the one that taught me the basics of crocheting, so I must thank her publicly; my current project is a hat for donation done in crochet. Thanks Barbara!