Here are knitting pics!
The stripey socks:
The baby blanket:
A close up of the ducky:
The fishy on the inside of the bill: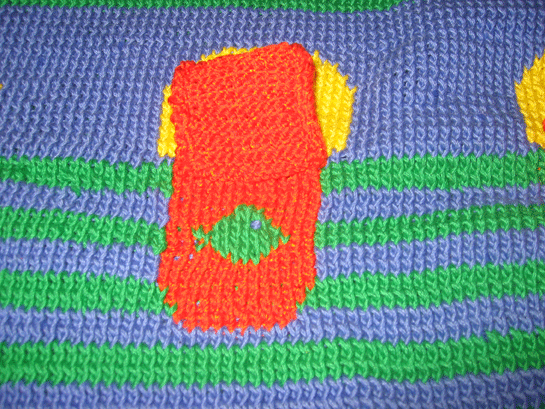 I started
Elisabeth's
bag earlier this week, using the new knowledge of untwisting my stitches. I'm about 1/2 done with it, and I think it's coming out great! So, for comparison, a close up of the blanket, with twisted stitches, and a close up of the bag, with untwisted stitches: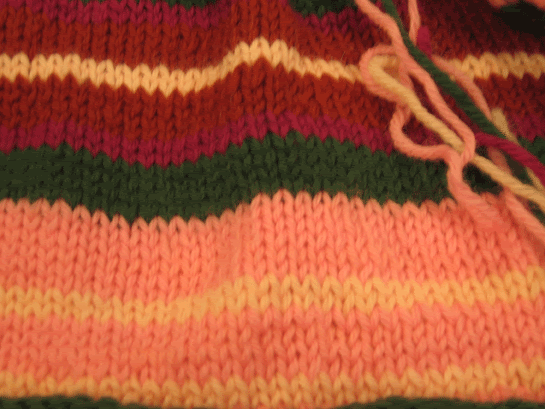 And the work in progress on the bag: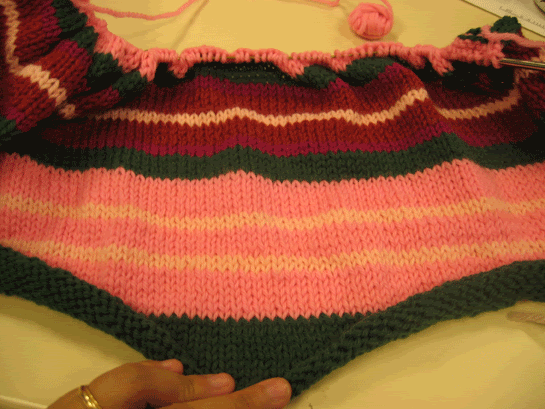 I have done several trades with the girls from the Coffeeshop and one came in the mail yesterday from
Cara
. Not only did she send me the Rebecca I had traded for, she sent a ball of yummy yarn and some gorgeous stitchmarkers that she made. The pic is a little blurry, but look at how gorgeous!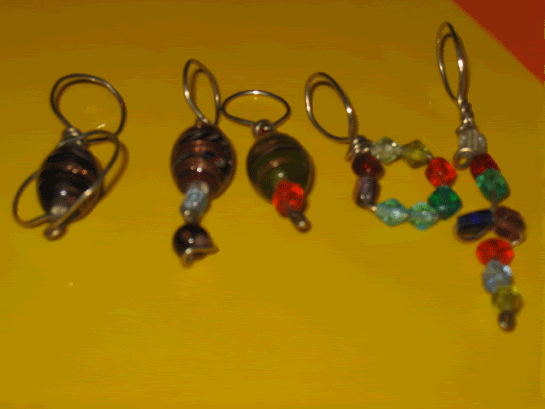 And because I just can't resist the cutest kid in the world: