Ok, so it's time to show you how I hoarde my fiber. As I went around the house taking photos, I amazed myself as to how much I actually do have. It's not alot compared to some of you out there, but it's a sizable stash.
Here's the 2 baskets on my bookcase in my living room:
Here's the basket at the side of the couch that I sit on: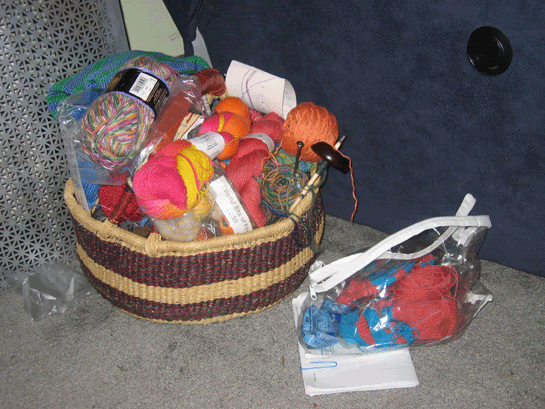 In my bedroom, another bookcase with another basket, and a shelf of books/magazines. Yes, all knitting related books/mags.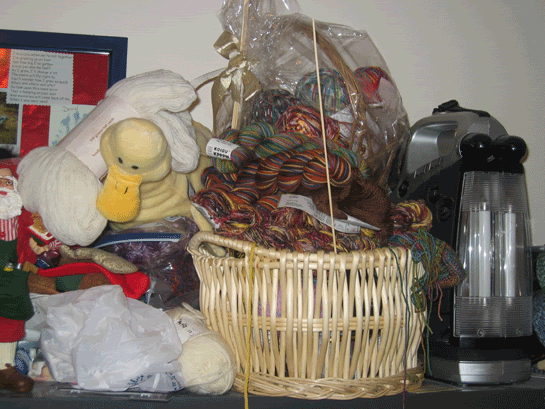 Within those baskets, from left to right, are: acrylic, oddballs, cotton (with a Manos thrown in), sock yarn, and everything else.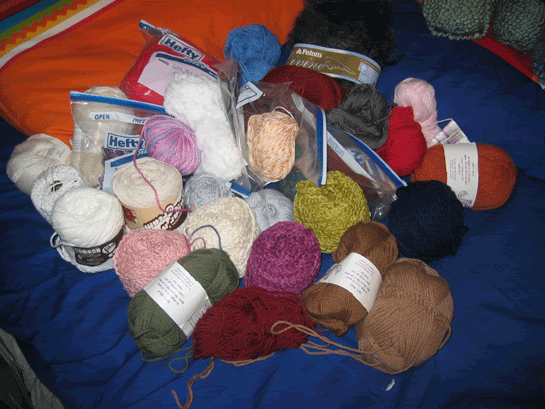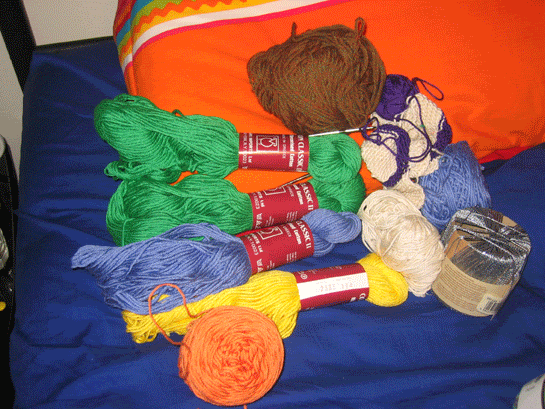 My very small stash of roving for spinning:
A fuzzy something that didn't want to take pics with anything else:
A ball of laceweight yarn with a box of baking soda for size (for trade, if anyone wants it...)
Needlecases where I store circs, dpns and all other knitting tools (complete with Citi sticker of I <3 _____. Of course I was going to fill it in with "yarn"!!):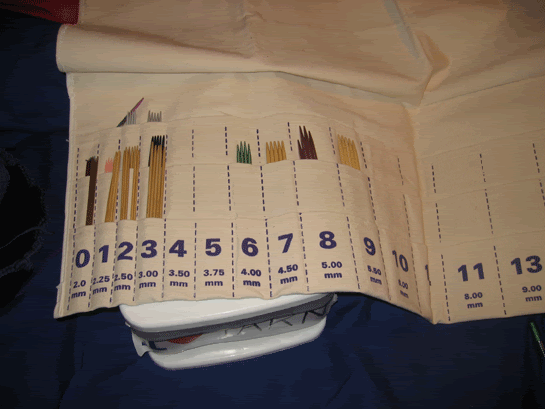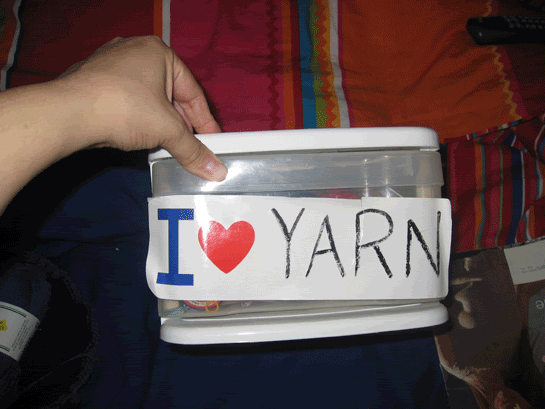 And lastly, a sweater I made awhile ago that I'm going to frog: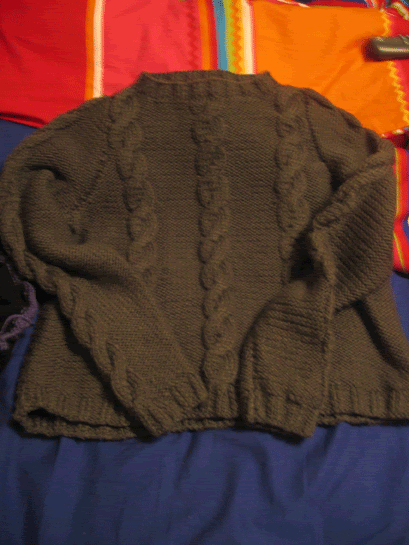 Is that enough flashing for you? :)