I used to have a hat that I called my happy hat. It made me very happy when I wore it. I don't know what happened to it. So, I've made a happy hat. I've had some Koigu Kersti sitting and taunting me, so I finally used some of it to make this hat. It's this great pink color, and it reminds me of cotton candy.
In lieu of having to spruce up for photos of me in the hat, I've borrowed a stuffed Grover (Sesame Street) from my son to model the hat: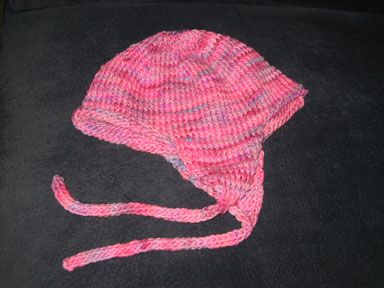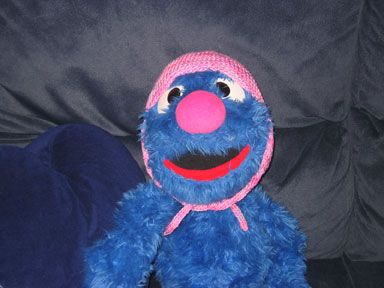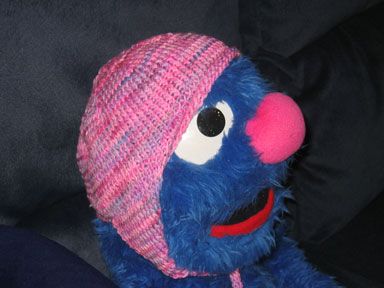 This took me several hours this morning, as I ignored the calls of the Victoria tank to "knit me, knit me, knit me". I can still hear it calling...and I'm going to bed. I'm a bad knit mommy....