I feel like I'm neglecting this poor blog. But I've been knitting up a storm. Here is Bob, completed after only 2 weeks! I surprise me.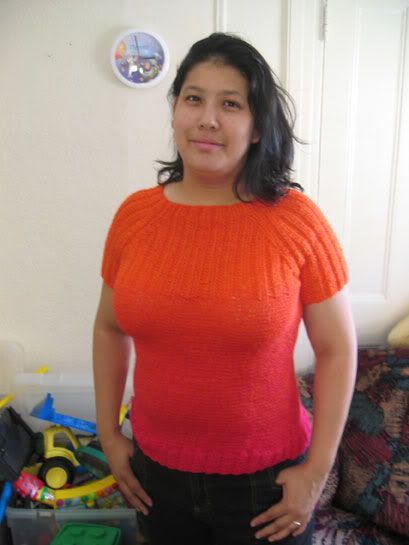 My latest project is
Charlotte's Web
. I bought all the Koigu for it on Friday, and the pattern is 5 different colors, and a total of 154 rows. I'm on row 87 and a few rows away from adding color number 4. Can we say addict? After I wound the first skein into a ball, I knew I was in love with Koigu KPPPM already. Being this far into the shawl after only 3 days is proof. I'm not a shawl person, but I may end up making one for myself. This one is for my mom for Xmas. Here is a work in progress: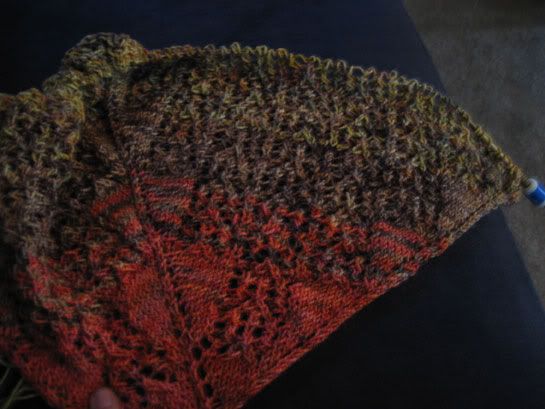 My Victoria tank has been shoved so far into the basket I don't even want to talk about it. I started a pair of socks today while waiting to go horseback riding with hubby (my first time on a horse!). They're for a childhood friend of mine.
Ok, time to hit the hay...I'm beat tonight.