First, the tea shawl looked like this: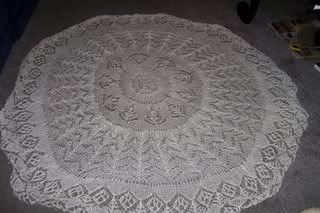 Now, it looks like this: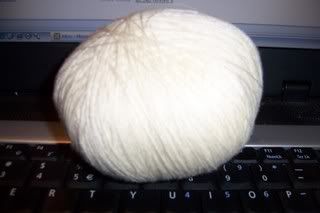 Rip, rip, rip, and R.I.P. It has started to make me cry. It doesn't make me happy. Yes, it's beautiful, but the knitting makes me want to cry. And it shouldn't do that. So it sits now with the rest of the stash, in a permanent time out, til I decide that I must have the tea shawl again. Or some other lovely lacy thing.
I purchased a hank of
Silk Rhapsody Glitter
this weekend. It is turning into the Misty Garden scarf in
Scarf Style
. It's SO soft, and makes me happy. I thank
Amy
for that purchase.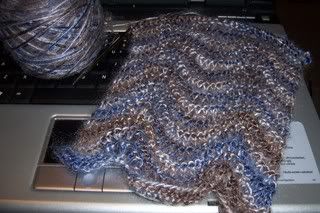 I also purchased a hank of laceweight yarn this weekend, dyed by the lovely
Artsygal
. It is to become Icarus, from the Summer issue of Interweave. I'm a glutton for punishment doing another lace shawl, but lace makes me happy.