Friday night I went to the
Point
, and I saw
this
lovely lady again: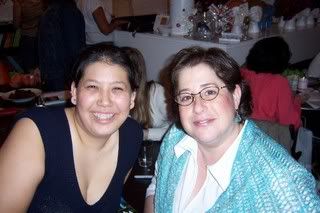 Saturday night, I went to the Barnes & Noble in Park Slope and I met
this
wonderful lady who agreed to pose with my latest
finished object
(off the needles literally 5 minutes beforehand):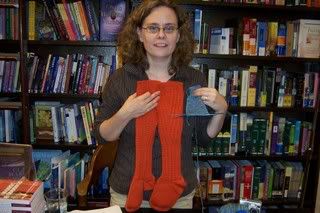 A close up of the stitch pattern:
This morning, I headed back to the Point for their Gold Club champagne breakfast. I'm not telling you how much I had to spend to be in their gold club, just know it was a lot. From there I headed to Union Square to the Knit Out, where I got to snap this picture: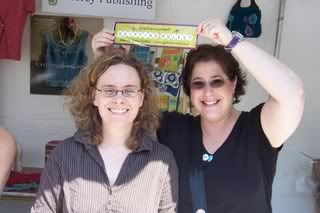 I also got to meet a bunch of other coffeeshop folk, which is always a pleasure.
And yarn pr0n Friday, even though it's not Friday:
Kid mohair/merino singles, roughly 270 yards of singles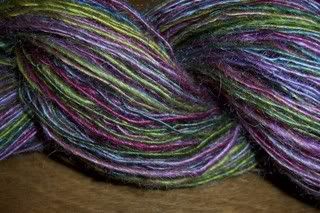 New Zealand wool, roughly 190 yards plied